Australia Post has announced a planned 10% increase to letter prices. What are the alternatives? Ian Kerr (Postal Hub Podcast) and Marek Różycki (Last Mile Experts) analyze the options
Australia Post has announced a proposed 10% increase to the basic stamp price, to take effect from January 2020. The price increase comes against a background of rising delivery costs and a growing number of delivery points across a large, sparsely populated country.
It is now up to Australia Post to support its case, proving to the regulator that there is no need to object to the proposed price increase.
Posts around the world are facing falling letter volumes, while bound to a universal service obligation. Price increases are one way to respond to falling letter revenues. But what are the alternatives? Other posts have taken different approaches to the same problem.
Reduced delivery days
Across the Tasman Sea, New Zealand Post moved from a five-day, Monday-Friday letter delivery, to a three-day-a-week letter delivery service. This required political backing – and as with any political process there was a compromise. In this case, the compromise was that rural delivery points continued to receive a five-day-a-week letter delivery service.
A more extreme example can be found in Denmark, with one delivery day per week for standard letters, while delivering parcels and express items daily. The Danish delivery model continues to evolve.
Slowing delivery speed
In 2016, Australia Post introduced a new two-speed letters service – essentially a first-class and second-class system. The new second-class letters service is two days slower than the previous letters service it replaced. This required a change to Australia Post's Performance Standards, which was achieved following political horse-trading.
A relaxed delivery speed removes the need for expensive night-time sorting (often paid at overtime rates), allows letters to be carried by road instead of by air, and allows for greater use of automated sorting machines to sort letters to route level – or even fully sequence the mail.
Other posts have taken a similar approach. Sometimes, due to the additional cost of creating multiple processes from first to last mile, only part of the logistics chain is effectively differentiated (usually when capacity is under pressure or in outlying, rural, areas). In successful models, 'priority' or 'First Class' mail achieves a surcharge, rather than discounting 'Second Class' mail.
Polish Post (Poczta Polska) introduced a project called 'Priority Mail' several years ago as a highly successful value-added service. The new product significantly improved margins (prices are 24% higher for the lowest and most typical letter size).
Dominik Czajewski, strategy director of Poczta Polska at the time, said, "We were genuinely surprised at how successful this service was, almost from day one a significant number of customers moved to the new product."
Delivering parcels with letters
Several posts are looking to combine letter and parcel delivery. Australia Post is one such post, where small parcels (typically weighing under 2kg/4.4 lb) are given to posties in suburban areas to deliver alongside letters.
The theory behind this is that there is space available in posties' pannier bags, thanks to declining letter volumes. In rural areas, letters and parcels have been delivered together since time immemorial.
Some key considerations include population density, vehicle access (in particular for city and urban areas), delivery vehicle choice, density of drop boxes, planning of routes, and customers that receive high volumes of parcels. Integrating letter and parcel delivery makes reducing letter delivery days more complex.
Community mailboxes
Canada Post has a long history of delivering to community mailboxes. These cluster boxes allow multiple households, particularly in rural and suburban areas, to collect their post from a central point.
It's an alternative to delivering to individual residential addresses and offers better operational and cost efficiency without needing to reduce daily 'mail runs'. 
Politics interfered in the Canadian process. The current Canadian government intervened to halt the continued roll-out of community mailboxes. Canada Post is now looking at other means to reduce costs in letter delivery. Its posties deliver letters and parcels together, which may complicate Canada Post's options in terms of reducing delivery days as it seeks to deliver an excellent customer experience in parcel delivery.
Other posts, especially in the Nordics, are pushing ahead with community mailboxes as a way to increase the number of deliveries per stop.
Conclusions
The numbers don't lie; either cost savings or price increases are needed in a period of significant labor inflation and falling mail volumes. Different methods are used in different areas, but however we look at it, compromises will need to be made. 
A key consideration must be the reliability of the letter service – in other words, the ability to meet the post's delivery standards. This is critical for all customers.
The perfect solution might not exist – especially if a political compromise is needed. The community mailbox solution, offering regular daily access to mail at proximate and easily accessible locations, would appear preferable to significant stamp rate increases. Politicians, it seems, think otherwise. 
Bios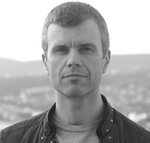 Ian Kerr is the founder and host of the Postal Hub Podcast, the weekly podcast for the postal and delivery sectors.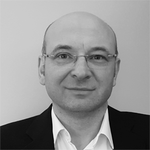 Marek Różycki is managing partner at Last Mile Experts, specializing in CEP and e-commerce last-mile advisory.

Ian Kerr will moderate the conference workshops PUDOs & Lockers: the New Power in the Last Mile and Social Media & Communications at Parcel+Post Expo Conference 2019. Marek Różyck will moderate the panel Intelligent Self-Service Solutions and the PUDOs & Lockers: the New Power in the Last Mile workshop.