Is eBay the sleeping giant of e-commerce? Or has it merely dozed off? Cathy Morrow Roberson (Logistics Trends & Insights) and Marek Różycki (Last Mile Experts) analyze eBay's progress in innovating in the last mile
Once upon a time, eBay was king of the e-commerce world… until Amazon came along. Founded within just one year of each other in 1995, eBay was the destination for all things imaginable – clothing, toys, knick-knacks and more. As an auction site, eBay captivated consumers who tried to outbid each other for items.
However, Amazon gained traction with its introduction in 2000 of Amazon Marketplace, a hub for third-party sellers to list new or used merchandise and as a result, Amazon zoomed past eBay leaving the auction website in the dust. Failure to innovate, losing sight of its goals and mission and just simply being outmaneuvered by Amazon were among the many reasons eBay lost its edge. But, did it ever really lose its edge?
Perhaps it was eBay's edge that caused Amazon to take the e-commerce lead. Indeed, early on, it introduced new ways to shop, including the fixed-price, 'Buy It Now' option. In 2002, eBay appreciated the need to offer a payment option for its millions of users and so acquired Paypal. In addition, and similar to Amazon, managing inventory needs and in some areas offering delivery services was also necessary and so a separate division was created for this need. In 2013 it bought the British same-day company Shutl, presumably with a view to developing its own last-mile solutions, although it is not clear that this has actually happened to any significant degree. Then, as Amazon gained a stronghold in the US market, eBay regrouped and made a few changes by spinning off Paypal and selling its fulfillment division to Sterling Group in 2015.
Since then, eBay has, again, looked overseas for inspiration. With over 200 million users, it is a major, global e-commerce player and as a major e-commerce player, its logistics needs are clear if it is to maintain and grow its customer-base. For example, early this year, it established a joint venture with a unit of Citic Private Equity Funds Management to boost cross-border logistics. The venture, named Orange Connex Ltd (or OCL), debuted SpeedPAK, a shipping program through eBay, targeting cross-border activity and e-commerce sellers based in China. The total transit time is eight to 12 business days and originally began with the USA. Roll-outs are expected in the UK, Australia, Italy, France, Spain and Germany.
As one of the largest e-commerce regions, Asia-Pacific holds great interest for eBay. Besides the cross-border joint venture, it has also partnered with Newegg, an electronics online marketplace. Newegg Logistics helps eBay sellers in China to fulfill last-mile delivery for the retail export products that are shipped from China, including providing warehouse services to them in the USA.
In addition, eBay has established a second Chinese subsidiary in the Fujian Pilot Free Trade Zone. The company will build a cross-border e-commerce industrial park in Fuzhou. The first stage of the park is about 30,000m² (322,917ft²) of development including a logistics center, business incubators, a talent training center, a payment service support center, and other related business services.
Besides China, eBay has its eye on Australia. It has partnered with Sendle to provide a guaranteed delivery service. The opt-in program is open for retailers that are able to guarantee delivery of an item within four days. In return eBay promises to make them more visible to shoppers and better promote their listings.
eBay formed a partnership with Australia Post-backed e-commerce fulfillment company Fulfilio, to fulfill orders for eBay's Fulfillment by eBay solution. Sellers will also have access to excellent shipping rates via Australia Post. Shippers can also ship non-eBay orders through Fulfilment by eBay with Fulfilio, so potentially that includes Amazon orders.
Still in Australia, earlier this year eBay rolled out a 'Guaranteed Delivery' pledge its sellers can use to give buyers more confidence around delivery times. It has also launched eBay Plus, a subscription service giving customers unlimited free delivery on millions of items, to rival Amazon's Prime service.
While much of eBay's focus has been on the B2C market, it is in Europe – specifically Germany – that eBay is looking to take on Amazon head on within the B2B market. According to Oxatis, the global B2B e-commerce market is estimated at US$13tn – a massive size, larger even than the B2C opportunity and one in which eBay hopes to leverage its size and capabilities in order to compete.
eBay Germany introduced two new logistics services for business sellers – eBay Fulfilment and eBay Shipping. eBay Fulfilment is a multi-channel fulfilment service that enables next-day delivery for customer orders before 06:00pm. eBay is partnering with Fiege who will handle storage, picking and packing of products for the participating eBay dealers with the delivery experience for the end customer guaranteed by Hermes.
With eBay shipping, eBay will offer fast delivery at an attractive price to smaller channels. During the beta phase, the eBay shipping solution is in partnership with DPD.
Will emphasizing its B2B capabilities be enough for eBay to match or even surpass Amazon? Will it be enough to profitably grow eBay's business? eBay's emphasis on its marketplace platform, while innovative 20 years ago, is not viewed quite as innovative today with the likes of Amazon, Alibaba and others offering similar services.
Moreover, unlike Amazon, eBay is not seeking to master the last mile, itself, but apparently working with third-party providers, seeking to keep up with the pack. It has not done much to leverage the huge and potentially disruptive opportunity presented by its millions of sellers.
Imagine if eBay were able to consolidate stocks held by its commercial merchants (with their own retail points) and make them available to the public? Suddenly, we have a machine capable of offering same-day collection at a location close to you. Tie this up with a crowdsourced delivery operation and you get home delivery too!
So, while it has taken an innovative approach toward partnering with logistics partners to expand globally (in B2B), we see this as a case of too little, too late, and certainly not enough to regain its glory days.
Bios: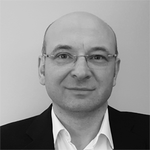 Marek Różycki is managing partner at Last Mile Experts, specializing in CEP and e-commerce last-mile advisory.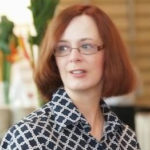 Cathy Morrow Roberson is a logistics market and competitive analyst. She spent over 10 years with UPS Supply Chain Solutions and has worked in specialized consulting firms focused on technology and logistics. Cathy is founder and head analyst for logistics market research firm Logistics Trends & Insights, Atlanta.