Posts all over the world are looking to diversify their last-mile delivery services. Swiss Post is now delivering bread along with the post. Ian Kerr (Postal Hub Podcast) and Marek Różycki (Last Mile Experts) discuss the project's chances of success
Swiss Post is diversifying in the last mile to take on bread delivery with the launch of 'Brot-Post' (bread post) in partnership with bakery Confiserie Eichenberger in Berne.
The bread is delivered with the mail, meaning that customers aren't actually guaranteed hot bread for breakfast – the bread could be delivered any time up until early afternoon.
Swiss residents typically have a large box at home to accommodate milk or parcel deliveries, and this box is facilitating Brot-Post.
Brot-Post is currently only available in Berne but from February 25, Brot-Post will be extended to the surrounding towns of Worb, Belp and Münsingen.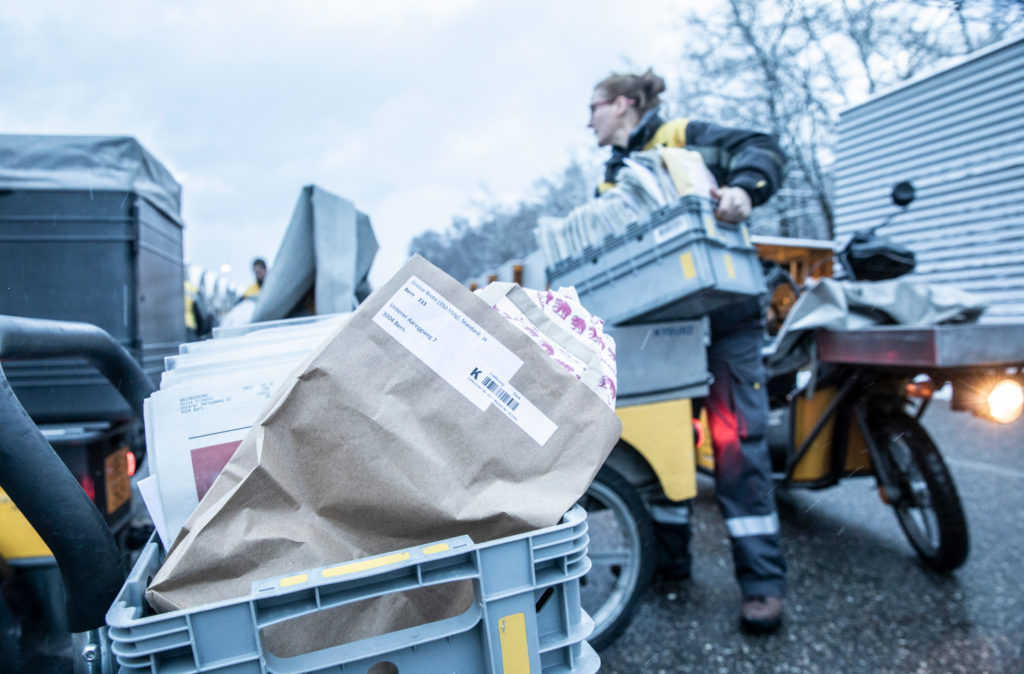 How does it work?
The ordered bread is sent early in the morning from the bakery (in Berne's Marzili quarter) to the delivery center, and from there the postie takes it along with the daily post.
Confiserie Eichenberger packs the bread in paper sacks and bags so that it arrives fresh and crispy at the customer's home. There are apparently no refrigeration or temperature-controlled requirements, but we do wonder what they do to stop the bread being squashed by other heavier items in the postie's postbag.
Customers sign up online and can choose to receive fresh bread every day or perhaps just once a week. They can choose small or large loaves, along with the type of bread. Or, if they like to receive surprises in the mail, they can opt to let the bakery choose the type of bread.
Brot-Post is offered as a subscription model. The minimum subscription period is four weeks and is automatically extended. If the customer goes on holiday, Brot-Post can easily be suspended by e-mail or telephone.
Swiss Post says the aim is to supplement and support the core postal business with services such as Brot-Post. Over the past 10 years, the volume of addressed letters has fallen by almost a third. Swiss Post is responding to this situation with Brot-Post and other last-mile services.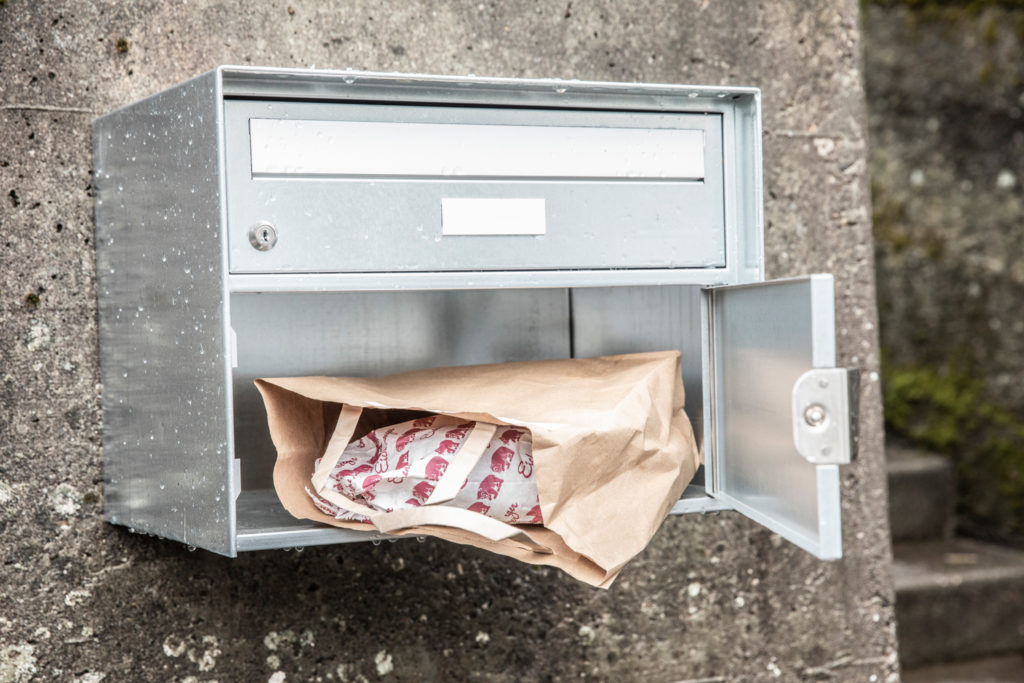 Meal delivery
This isn't Swiss Post's first foray into home delivery of food. Last year, Swiss Post partnered with supermarket chain Migros to offer home meal delivery.
Meals were ordered in advance, and delivered via Swiss Post's priority service using a specially developed packaging solution. A hard plastic shell protected the contents, and an isolation pouch plus frozen PET water bottles kept frozen meals cool for up to 20 hours. After delivering the meals, the courier took away the boxes and cooling pouches from previous deliveries.
Is there a time-slot variation in the works?
Swiss Post has a majority stake in the startup Notime – a technology company providing bicycle courier services that offers same-day delivery, even within a few hours. Express and same-day delivery is a growing delivery segment in Switzerland.
Notime began delivering food, before expanding into e-commerce delivery. So it is easy to envisage a guaranteed time-slot delivery enhancement of Brot-Post. But with an accessible private locker (the large box), this isn't really needed.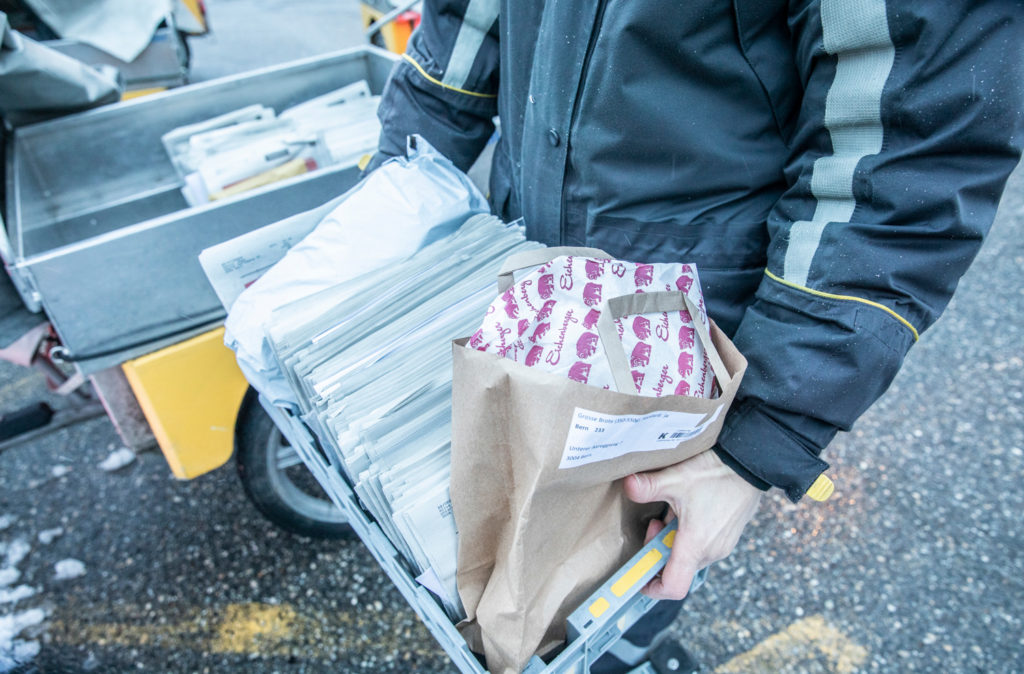 Is it a good idea?
The fact that bread deliveries don't require cooling or temperature control packaging is a definite plus. As Swiss Post's delivery drivers often use Kyburz electric scooters, there will probably be space for the bread alongside letters and small parcels. The issue of squashing the bread remains, as does the volumetric size of the loaves, although a recent client visit to a bakery department in a supermarket educated us that margins on bread are super attractive, so there should be profit in this for everyone.
Will customers like it? The key here is, obviously, the customer experience. If the bread is delivered in good condition, as ordered, and at least sometimes warm then the service will have every chance of success – assuming, of course, that pricing will not be prohibitive.
What's the end game?
Even if this works, this is hardly a complete pantry service, so where could Swiss Post be going with this? PostNL helped fund pantry subscription service Stockon, and handles its deliveries – initially via its parcel delivery network, and now via its Foodnetwerk service.
Swiss Post acknowledges it is under pressure to compensate for falling letter volumes and this could be the first attempt to create alternative last-mile delivery options.
So can we expect a full pantry delivery service soon? Swiss Post is building expertise in this area, so it is entirely possible.
Bios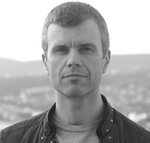 Ian Kerr is the founder and host of the Postal Hub Podcast, the weekly podcast for the postal and delivery sectors.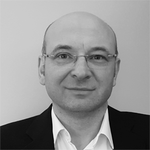 Marek Różycki is managing partner at Last Mile Experts, specializing in CEP and e-commerce last-mile advisory.