Australia is a big country with a relatively small population – which makes delivering e-commerce a real challenge. Locals love shopping online, and competition in the last mile is intensifying. A look at the state of the Australian delivery market, by Ian Kerr (Postal Hub Podcast).
The island continent of Australia is a challenging environment. From the tropical north to the isolated Tasmanian highlands, with major cities and deserts in between, the land throws up no end of tests for delivery companies.
Australia's population is concentrated in the major cities including Melbourne, Sydney and Brisbane. Outside the cities, population density is very low, making cost-efficient last-mile delivery a virtually impossible challenge.
Australia Post
Australia Post dominates B2C parcel delivery, thanks to its almost complete coverage of the nation, including remote areas. Competition in B2C delivery is intensifying in capital cities, but outside major population centers Australia Post remains dominant.
Other carriers are trying to build up PUDO networks, but it will be difficult to rival the size and reach of Australia Post's network of more than 4300 retail outlets and almost 300 parcel lockers.
Australia Post reported a 10% growth in domestic parcels in 2017/18, while the e-commerce market expanded by 19.2% in 2017. The post is investing heavily in parcel processing facilities.
Australia Post is also getting into e-commerce fulfilment with Fulfilio – a product of its incubator program. Fulfilio has warehouses in four capital cities.
Is Aramex the key to Australia Post's future?
Australia Post holds a 10% stake in Aramex. As part of the deal the two companies created the Aramex Global Solutions international parcels joint venture. Australia Post is responsible for delivery of Australia-bound parcels under the joint venture.
It is unclear if Australia Post intends to invest further in Aramex. Falling letter volumes may yet put pressure on its cash reserves, and the post has already sold significant parts of its real estate portfolio to raise cash. Moreover, Aramex's owners would need to be open to such an investment.
International competitors
SingPost owns Couriers Please, a national courier network that covers the major population centers. It also has an interest in PUDO network Hubbed.
Japan Post acquired Australian logistics and delivery company Toll, including its Southeast Asian network.
DHL, FedEx and UPS are also active – in particular in the B2B segment – but none have Australia Post's reach in rural and remote Australia.
Startups
Delivery startups including Deliveroo and Uber Eats are active in Australia. Local startups include Passel, Sendle, Go People and Zoom2U.
Some are targeting a niche, such as same-day or on-demand delivery, while others are competing directly against Australia Post and established courier companies.
Local parcel companies
Local courier companies include Kings Transport, the aforementioned Couriers Please, and Fastway.
Fastway has been operating in Australia for 25 years. Its network includes 27 regional franchisees. In 2016, Aramex acquired Fastway, and Fastway handled inbound international deliveries for the Aramex network.
Fastway supplements its delivery fleet with crowdsourced drivers, called Blu Couriers. Drivers receive some training, and can then nominate shifts when they're available for work.
Amazon
Amazon launched in late 2017, and thus far the Australian public hasn't fallen in love with the e-commerce giant. Australia Post is Amazon's principal delivery partner, but Amazon has only two fulfilment centers for the entire country.
Launching an effective local version of Prime will be tough, especially considering the size of Australia and its comparatively low population (less than 10% of the USA's population). Having said that, this is an important market and arguably warrants the effort.
What's next?
Australians have embraced e-commerce, and parcel volumes are forecast to continue growing. Australia's vast distances and low population density create challenges for the B2C last mile.
Despite its slow start, Amazon promises to shake up the Australian e-commerce sector and change customer expectations of delivery. Local e-commerce retailers aren't sitting idly by – some have partnered with Australia Post under its 'Prime-style' Shipster program.
Some carriers are experimenting with interactive delivery management. Look for this to be an area of growth in the Australian delivery market in the near future.
Bio: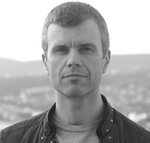 Ian Kerr is the founder and host of the Postal Hub Podcast, the weekly podcast for the postal and delivery sectors.