Amazon's plans for the Whole Foods grocery chain extend beyond simply putting a few parcel lockers near the car lot. It's the beginning of something much, much bigger. Analysis from Marek Różycki (Last Mile Experts and ex-Amazon) and Ian Kerr (Postal Hub Podcast).
The Whole Foods acquisition may just be the beginning of something much, much bigger for Amazon. The New York Times recently reported that in early 2017, a memo circulated inside Amazon setting out a vision for a new grocery chain. In standard Amazon form, the document was written like a press release, with the title Grocery shopping for everyone.
The new stores would have departments for fruit and vegetables, other fresh food, and pre-packaged meals. 'Non-fresh' or 'pantry' products, such as tinned foods or sugar, would be stored away from customers. Shoppers could pre-order those items via an app, and while they shopped for fresh food, the other products would be prepared for check-out. There would also be an area for click-and-collect orders and to manage packages for last-mile delivery drivers.
Only a few months later, in June 2017, Amazon up-ended the grocery world, announcing a mega deal to buy Whole Foods for almost $13.5bn (£11.1bn). Amazon became a major player in the US grocery industry overnight, and the stocks of traditional grocers took a hammering. The memo, by this time, had stopped circulating inside Amazon – perhaps Whole Foods was what this proposal had pivoted to become?
It is now some time since the Whole Foods deal has been consummated and it looks like there will be more action at Amazon in this space.
While the acquisition has made Amazonian leaders aware of the challenges in selling and shipping fresh food, it has also helped them understand how fresh retailing works.
Now Amazon is reportedly developing a project for a new grocery chain, with stores purpose-built for in-store shopping as well as click and collect.
Before it bought Whole Foods, Amazon was not 'on the radar screen' as a grocer; the food it sold was limited to mostly pantry goods, and its efforts to sell fresh groceries through a last-mile program called AmazonFresh never caught on at scale.
The reason was the lack of localized stock locations (grocery stores for the uninitiated), meaning Amazon Fresh could only be offered at limited locations and couldn't be scaled up. This is where Whole Foods came in. Whole Foods operated 469 stores at the time, with roughly US$16bn (£13.2bn) in sales per year. To give that some context, in 2016 there were about 25,000 full-service supermarkets in the US generating US$440bn (£364bn) in revenue. So while Whole Food's network didn't offer minimum viable coverage for the USA, it provided a great starting point.
The Amazon team had a steep learning curve at Whole Foods and while prices there have been reduced to come closer to Amazon's price leader philosophy, they are not there… yet.
Amazon has also run into some trouble integrating Whole Foods into its delivery machine, despite its experience with Amazon Fresh. But there is no doubt that Whole Foods made sense for last-mile delivery. Within months of the acquisition, Amazon began making two-hour deliveries from Whole Foods in four cities for Prime members, a figure that has almost reached 100 today.
Having said that, Whole Foods stores are not like Amazon's distribution centers. Pickers work the same aisles as customers, instead of picking and packing in a warehouse environment. This is not uncommon at UK grocers, although Tesco piloted a new concept of 'dark stores' several years ago, which were effectively supermarkets designed for pickers and, as the name suggests, without the need for windows.
Notwithstanding this, deliveries have been an important part of Whole Foods' growth and a critical part of Amazon's grocery last-mile. There are even rumors that learnings here have led to Amazon thinking again about more significant investment in groceries, which may be more efficient. It seems that rather than expanding the Whole Foods network, Amazon is considering designing dedicated click and collect stores.
While we can only guess what final design Amazon has in the works, The New York Times reported that Amazon is recruiting a store designer on "an exciting new team" who will create "multiple customer experiences under one roof". Add to this reports that Amazon is looking for sites close to Whole Foods locations, and we might guess that Amazon is planning a new retail experience while creating a 'hub-and-spoke' infrastructure where one store serves as a fulfilment center for satellite stores.
If Amazon is to offer a minimum viable fresh product in the USA, it will need far more than 500 or so Whole Foods Stores, so we can expect some interesting developments in this space. So far, it has tested the Amazon Go 'cashier-less' concept, which may well become an important part of the new retail network. Let's see how this develops but, whatever happens, it looks like America's retail world will never be quite the same again.
Don't miss the Parcel+Post Expo seminar!
Ian and Marek will be joined by world-class players in the out-of-home delivery world for an interactive seminar and workshop on PUDO and parcel locker networks on Tuesday, October 1 at the Parcel+Post Expo Conference 2019. The conference takes place at Parcel+Post Expo in Amsterdam this October. To register your interest in attending the workshop, click here. 
Bios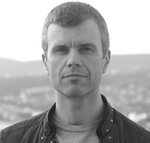 Ian Kerr is the founder and host of the Postal Hub Podcast, the weekly podcast for the postal and delivery sectors.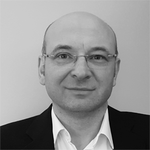 Marek Różycki is managing partner at Last Mile Experts, specializing in CEP and e-commerce last-mile advisory.