Amazon is setting up its own last-mile delivery network in Germany. What does this mean for the likes of Deutsche Post, DPD and Hermes? Analysis from Marek Różycki (Last Mile Experts) and Ian Kerr (Postal Hub Podcast)
Amazon's global delivery network is set to expand in Germany. The e-commerce giant has started hiring drivers in the country and will open 11 more distribution centers.
Germany is Amazon's second biggest market after the USA, and with increasing volumes the move will help Amazon cope with looming capacity issues as well as push through customer-centric features such as those developed in the UK.
Amazon launched its logistics business in Germany in 2015 and now operates four sorting centers and 13 distribution centers. It is aiming to recruit up to 200 drivers initially and will also open two new sorting centers this year.
"We want to better support drivers delivering Amazon shipments. Employing drivers ourselves will help us to better understand their needs and allows us to further improve the experience of all drivers," Bernd Gschaider, Germany director for Amazon Logistics, told Reuters.
Implications for Deutsche Post and friends
Amazon has previously invested in the last mile in an effort to drive down cost, provide a better quality of customer experience, expand delivery capacity and offer fast delivery options such as same-day delivery.
The major delivery companies in Germany, including Deutsche Post DHL, Hermes and DPD, will need to act fast if they are to protect their position.
DPD, which is similar to UPS and FedEx in the USA, has historically been poor at developing its B2C base and is likely to be most exposed to losing B2C business directly or in future indirectly via Fulfilment by Amazon.
DHL has good B2C capability and an incredible physical network – including about 13,000 post offices, 11,000 parcel shops and almost 4,000 parcel lockers – and this is likely to help it keep significant Amazon business.
Hermes is primarily B2C, and it wouldn't surprise us if Amazon were to invest in it. For some time, Hermes has been rumored to be open to a major investor who might enhance development of its business. Hermes has good coverage in some important European e-commerce markets, which would make a potentially good fit for Amazon logistics and its European Fulfilment Network.
The big advantage for Amazon is its knowledge of the consignee – which is second to none – and its knowledge of the consignment. That is, Amazon will know exactly what's in the consignment and if, for example, it can be safe dropped.
Wages and subcontractors
Germany is a unionized and regulated market, but nonetheless there has been increasing scrutiny of subcontracting practices. Subcontracting is widely used in the last mile.
In response to systematic underpayments discovered by police raids on delivery subcontractors earlier this year, German legislators are finalizing laws making logistics firms liable for their subcontractors' behavior, imposing fines if they are caught breaking strict labor laws.
Amazon has been caught up in a similar scandal in the USA, but the strong message from Amazon in Germany and the USA is that it will demand that subcontractors ensure their drivers are paid correctly and do not work for too many hours, with Amazon performing spot checks to ensure compliance.
Amazon says it will pay its drivers €12.80 (US$14) per hour, well above the minimum wage in Germany, but still less than most DHL drivers.
This may have implications for the delivery service partner (DSP) model usually used by Amazon. If they employ drivers to do what is effectively the same job as DSP subcontracted drivers, there's a risk that the subcontractor drivers will be reclassified, unless DSPs also have employee drivers, which is not the standard Amazon model.
Fleet
There has been some criticism of Amazon over its investment in conventionally-powered vehicles for its US contractor fleet. In Germany, where there is a greater focus on environmental issues (Deutsche Post DHL leads the sector in embracing electric vehicles and reducing emissions), Amazon will invest in a new fleet of 50 electric vans.
This is a drop in the ocean compared with Deutsche Post's electric fleet, but given Amazon's ability to scale rapidly this will probably not be the last we hear of Amazon and electric vehicles in Germany. Perhaps some of the 100,000 electric vehicles Amazon recently announced that it will buy are earmarked for its German operations.
Out of home
All German operators have significant access point (APM, PUDO or Parcel Shop) networks, and with Amazon's current footprint estimated to be below 1,000 lockers, this is an area it will need to develop fast.
Conclusions
This is a major move by Amazon and, given the decision to start employing drivers, it will have been well thought through in terms of future development. We can expect some interesting developments in this significant market and, dare we say it, some disruption ahead. Despite having the best infrastructural protection, Deutsche Post DHL is potentially the main loser, due to the fact that most Amazon volume has been with them. We suspect that we'll be writing more about Amazon in Germany soon – watch this space!
Bios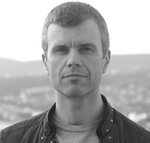 Ian Kerr is the founder and host of the Postal Hub Podcast, the weekly podcast for the postal and delivery sectors.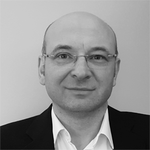 Marek Różycki is managing partner at Last Mile Experts, specializing in CEP and e-commerce last-mile advisory.