Amazon has entered the last mile in Australia with its lockers, PUDO network, and now on-demand last-mile delivery service. Ian Kerr, Postal Hub Podcast, and Marek Różycki, Last Mile Experts, analyze Amazon's progress down under.
"Amazon is coming!" was the cry, and retailers all over Australia ran for cover, awaiting their imminent demise. The e-commerce behemoth would destroy them all, hollowing out shopping centers, sending local e-commerce merchants to the wall, and then taking over the last mile.
Well, that's not quite what happened. Australian retailers had enough warning about Amazon's impending arrival to prepare themselves well.
A recent report by financial services provider UBS on the smaller-than-expected impact of Amazon in Australia suggests local retailers can thrive, using their bricks-and-mortar network as a key differentiator.
According to UBS's Evidence Lab report, online retail sales in Australia have grown at a 14% (compound annual growth rate) for the past three years, and now make up around 9% of retail sales. Click and collect penetration has plenty of space to grow – and the new partnership between Australia Post and Doddle could help fuel growth in delivery to PUDO points. As an aside, the research shows 62% of customers spend more when they use click and collect.
Amazon out-of-home delivery
So while Amazon might be underwhelming in its retail offering for the moment, what about the last mile?
Unsurprisingly, Amazon has not been idle. In November 2019, Amazon Australia announced its new parcel locker and PUDO network.
Customers shopping at amazon.com.au can opt to have goods delivered to an Amazon parcel locker or Amazon Hub location (PUDO) at no extra cost. PUDO locations include businesses such as a pharmacy or newsagents acting as an Amazon Hub agent.
Amazon started with a small locker network, including lockers located inside some bank branches (with access limited to standard bank opening hours), as well as at some newsagents and shopping centers.
Amazon has ambitious plans for its Australian locker network, but it could well find it difficult to locate suitable sites for its lockers, as the bank tie-up might suggest.
There is a greater possibility that the Amazon Hub PUDO network will develop a nationwide footprint. There's a renewed focus on PUDOs in Australia, as shown by the new Australia Post-Doddle deal (which we'll cover in a future article).
Australia Post has over 3,000 locations, and carrier-neutral PUDO network Hubbed includes close to 2,000 PUDO points. Both have national footprints.
"This should further drive impetus from alternate logistics providers to ensure they have an effective PUDO solution as a part of their offering to merchants," Hubbed CEO David McLean told us.
"I also firmly believe open PUDO networks that can connect to all carriers will play a vital role. Merchants and carriers wanting to compete with Amazon will need to leverage every advantage they can."
Amazon Flex deliveries
Amazon pioneered its crowdsourced parcel delivery service Amazon Flex in the USA and then in Europe. Now Amazon Flex is coming to Australia, first in the key markets of Sydney and Melbourne.
Amazon Flex involves self-employed gig economy drivers delivering Amazon packages to customers. Drivers with their own vehicles will be able to sign up and complete one-hour delivery blocks delivering packages to Amazon customers. Prospective drivers must complete a background verification process.
The Amazon Flex app scans packages at the pick-up points, provides mapping for the most efficient route to travel and final confirmation of delivery, including photos of packages once dropped off. It is also supported by a super intuitive driver guidance app that ensures drivers 'do the right thing' throughout the process. In fact, if it's like the European systems, it won't allow a delivery if the driver is in the wrong geocode!
At first, it's likely that Amazon Flex will be mainly used for same-day or out-of-hours Amazon deliveries in Sydney and Melbourne.
It's possible that in the future the Amazon Flex fleet will be used to absorb peak capacity during the Christmas rush, delivering parcels that otherwise would have been routed via Australia Post or other courier companies.
Amazon will face the same headwinds as other gig economy delivery services in Australia. Foodora packed up its Australian operations in 2018, reportedly owing nearly A$8m (US$5.4m) in unpaid wages and superannuation. Its departure followed claims by the industrial regulator that Foodora was systematically exploiting its couriers and underpaying them.
The regulator found that Foodora's delivery riders were in fact employees – but were incorrectly classified as 'independent contractors' – due to its high degree of control over them.
eBay isn't so far behind
Unlike most other markets, Australia is a place where eBay has invested time and money to create a credible last-mile offering. Its partnership with Australia Post's Fulfilio as well as its click and collect arrangement with supermarket chain Woolworths means that Amazon won't have such a clear last-mile advantage as it does elsewhere.
Don't underestimate Amazon
While Amazon hasn't hit its straps in its retail offering and has made some missteps in delivery (such as locating lockers inside bank branches with limited opening hours), it should never be underestimated. Once it enters a market, Amazon is a tenacious and determined player; the Australian retail and delivery sectors cannot afford to be complacent.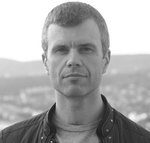 Ian Kerr is the founder and host of the Postal Hub Podcast, the weekly podcast for the postal and delivery sectors.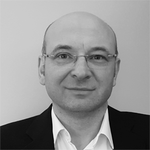 Marek Różycki is managing partner at Last Mile Experts, specializing in CEP and e-commerce last-mile advisory.