Trimble Maps provides global map-centric technology dedicated to transforming journeys through innovative routing, scheduling, visualization and navigation solutions.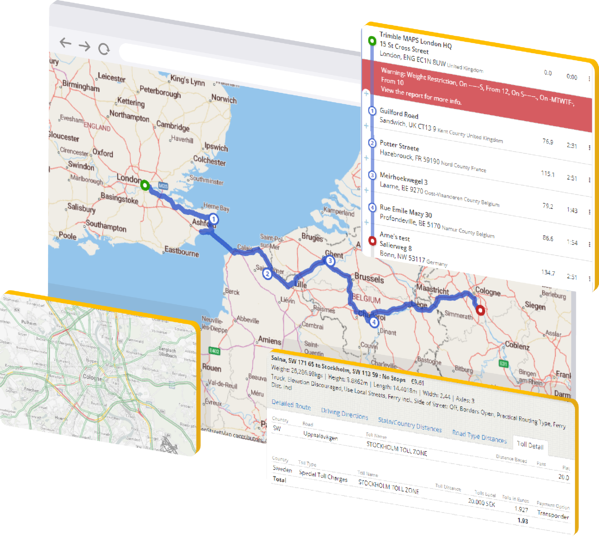 Built on map data and a routing engine designed specifically for commercial vehicles, our development platform and trusted products are made for a broad range of industries, workforces and fleets of all sizes.
From retailers and distributors striving to provide superior delivery service. To shippers managing and monitoring transportation moves, To carriers maximizing operational efficiency and to solution providers building innovative solutions.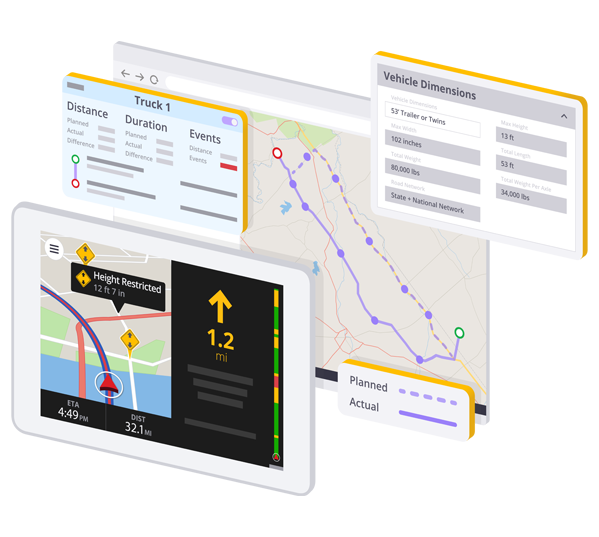 Our commercial map technology can be configured for any business need. The Trimble Maps brands including PC*MILER, CoPilot and Appian are the foundation for safe and efficient journeys worldwide–one driver, one vehicle, one fleet at a time, Trimble Maps is a division of Trimble: maps.trimble.com.