Hermes UK has appointed Penny Garnett as chief people officer with the remit of driving cultural change within the business.
Garnett brings more than 20 years' experience as an HR director, having worked with major global businesses and key FTSE organizations. She joins from leading services provider Serco where she was HR director and has held similar roles at fintech firm Pico and the James Hay Partnership.
Her tasks will include looking at aligning practices and approaches for employees, self- employed contractors and agency staff. She will also be looking at ways of addressing the industry driver shortage from within the business and focusing on senior level succession and talent planning.
Garnett will work alongside Jill Maples in the newly created role of people and culture director.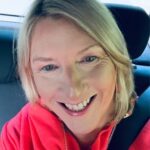 Commenting on her new role, Garnett said, "I am excited to be joining one of the most dynamic businesses in the UK that is right at the heart of the changing retail and e-commerce sectors. Now more than ever, it's people who make the difference between a good business and a great one and it is this ethos that will form the foundation of everything I intend to implement."
Martijn de Lange, CEO at Hermes UK, said, "Penny's drive and enthusiasm for the people agenda is only second to her wealth of experience and expertise. She is an important part of the jigsaw for us as we continue to transform our growing business in this fast growing and changing sector."