Parcel locker networks continue to grow – in particular across Europe. Postal operators and parcel carriers are seeking to expand their parcel locker networks, including via partnerships. Then there's Finland's Posti, that has been growing its parcel locker network at an astronomical rate over recent years.
Posti loves large lockers
Finnish postal operator Posti has opened another big parcel locker bank, with 830 individual lockers and self-service terminals for sending parcels and letters.
Parcel lockers are popular across the Nordics, and particularly so in Finland where out-of-home (OOH) represents over 90% of B2C parcels. The number of parcels delivered via Posti's parcel lockers for the first six months of 2021 is up 47% on the same period last year.
Posti has 55 parcel lockers installed across the city of Oulu – which has a population of about 200,000. In Last Mile Experts' latest OOH report Finland already had the densest OOH network in Europe and second-densest locker network, after neighbouring Estonia.
But do "super lockers" work? The answer is… it depends on whether the locker is in a spot with very high demand for parcels and has the other key elements of proximity, accessibility and support by good IDM software.
Another InPost partnership
InPost has announced a partnership with real estate company The Derwent Group to install parcel lockers at the group's shopping center and retail parks in the north of England. Earlier this year InPost announced similar partnerships with Salford city council and Transport for London.
Lockers in shopping centers is not a new idea, and as we've discussed in Last Mile Prophets videos over the course of the past year, lockers need to be installed in the right position with the right access to make them a success.
These lockers will ideally be located where they offer around-the-clock, secure access for consumers, as well as being close to the shopping center car park.
One of the biggest challenges facing locker networks today is finding a location so, in a sense, the old statement that it is all about 'location, location, location' has never been more true… except now, it's also about finding a location at all.
Carrier neutral parcel lockers in residential complexes
It seems that InPost isn't alone in seeking out partnerships to find locations for parcel lockers.
Housing provider GWG has teamed with Austrian startup MyFlexBox to install parcel lockers in 10 residential complexes in Linz. The carrier-neutral parcel lockers offer contactless parcel delivery and collection, with delivery partners such as DPD. The lockers are available 24 hours a day, seven days a week.
The MyFlexBox lockers can be used for failed first-time deliveries for local residents. Local businesses can also drop off goods directly to parcel lockers.
GWG and MyFlexBox are touting the environmental benefits of delivery to these residential parcel locker banks.
Lithuania Post powers forward in lockers
 Lietuvos paštas (Lithuania Post) plans to purchase up to 280 new parcel lockers, with 80 to be installed in 2022 and the remainder to be installed by 2025. Additionally, its 50 most popular parcel locker banks will be expanded.
According to Lithuania Post data, parcel volumes via its LP Express parcel lockers tripled from 2019 to 2020, and the growth has continued in 2021. Looks like Lithuanians love lockers too!
The new lockers won't only be installed in major cities, but also in other parts of the country.
There are 285 LP Express parcel lockers installed in Lithuania, in 89 cities and towns. Last year Lithuania Post installed 110 new lockers and expanded some of its existing lockers.
This is now close to Last Mile Experts' MVP rule of one access point/locker to 10,000, so LP Express is set to offer better levels of customer service with these new machines.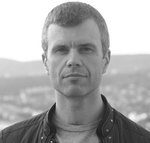 Ian Kerr is the founder and host of the Postal Hub Podcast, the weekly podcast for the postal and delivery sectors.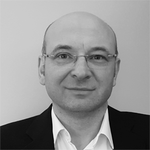 Marek Różycki is managing partner at Last Mile Experts, specializing in CEP and e-commerce last-mile advisory.

Follow us on LinkedIn