Omnic, an international R&D company and manufacturer of self-service and automation solutions, is to build a factory in Liepāja, Latvia, to produce parcel lockers for the European market. The site is currently being selected, so at the earliest construction could start this year, with the factory starting operations in 2024.
Precise costs are currently unknown, but Omnic invested €8m (US$8.6m) in a similar factory in Georgia. The Liepāja factory will produce parcel lockers, self-checkouts, parcel machines equipped with solar panels, parcel locker refrigerators and other self-service and automation solutions.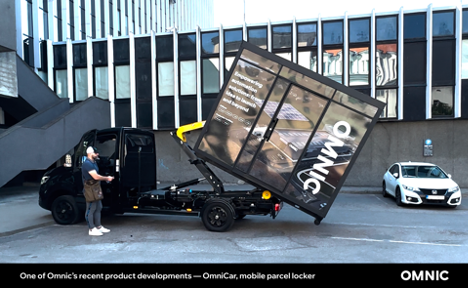 Ann Snitko, chief product officer at Omnic, commented, "The parcel locker market is experiencing extremely rapid growth. There are currently more than 100,000 parcel machines in Europe and the market is expected to grow at least fivefold in the next couple of years. We also see many opportunities to increase the efficiency and sustainability of parcel lockers using technological innovations and new automation solutions. We produce standardized parcel lockers as well as innovative and customized solutions such as cold and warm parcel lockers that provide the appropriate temperature for various products. Restaurants can send and store warm pizza to their customers, while grocery stores can send various products that are sensitive to temperature swings."
For more on lockers/PUDO, please click here.