This year's edition of Parcel+Post Expo was a record-breaker, with more than 220 international exhibitors, 50 of which were brand new, showcasing the latest, most innovative technologies ranging from sortation systems and robotics to planning software and last-mile delivery vehicles. The event was a fantastic combination of established features and new special additions, proving that it really is the global meeting place for the postal, parcel and last-mile delivery industry.
Staged at the RAI Amsterdam, October 24-26, 2023, Parcel+Post Expo provided postal operators, couriers, e-fulfillment companies, cross-border shippers and delivery companies with the perfect platform to discover new solutions, debate current issues and form business relationships on a global scale.
Alongside the exhibition, the event once again played host to the 15th Parcel and Postal Technology International Awards, followed by the PIP Startup Innovation Award Competition, with the winners announced during a live evening ceremony and free drinks reception on the first day of the show.
A special extended edition of the UPU World Leaders Forum also took place on Days 1 & 2, with the theme of 'Across borders and beyond limits: Blueprints for lasting innovation'. CEOs from national postal operators and the wider postal sector came together to define and align their common business goals across four dimensions: logistics and cross-border e-commerce, diversification strategies, trust and security, and sustainability.
This year's new features included the free-to-attend Parcel+Post Expo Innovation Forum, with presentations from 50+ leading technology providers and innovators showcasing the latest technologies and solutions within the industry. Also new for this year, the connect2posts (c2p) event on Day 3 brought together postal and logistics companies, industry partners and other stakeholders in the Startup Zone to network, exchange knowledge and collaborate throughout the day.
Commenting on this year's event, Charles Brewer, CEO at Pos Malaysia, said, "Parcel+Post Expo 2023 surpassed all my expectations with fantastic content, tackling our real issues and opportunities, and with hundreds of industry leaders and suppliers showcasing real solutions that will advance the sector – simply put, an amazing event once again!"
Stan Sroka, global director of postal and parcel sales at Alstef Group, added, "Parcel+Post Expo stands out as the premier gathering, and possibly the sole one of its kind, for attracting postal agencies and international large parcel couriers from all corners of the world, serving as a valuable platform for knowledge sharing and collaboration within the industry. As an international systems integrator with over 40 years of experience, we are thrilled to engage with our current clients and forge new connections with customers from various countries across the globe at the event."
Exhibitor news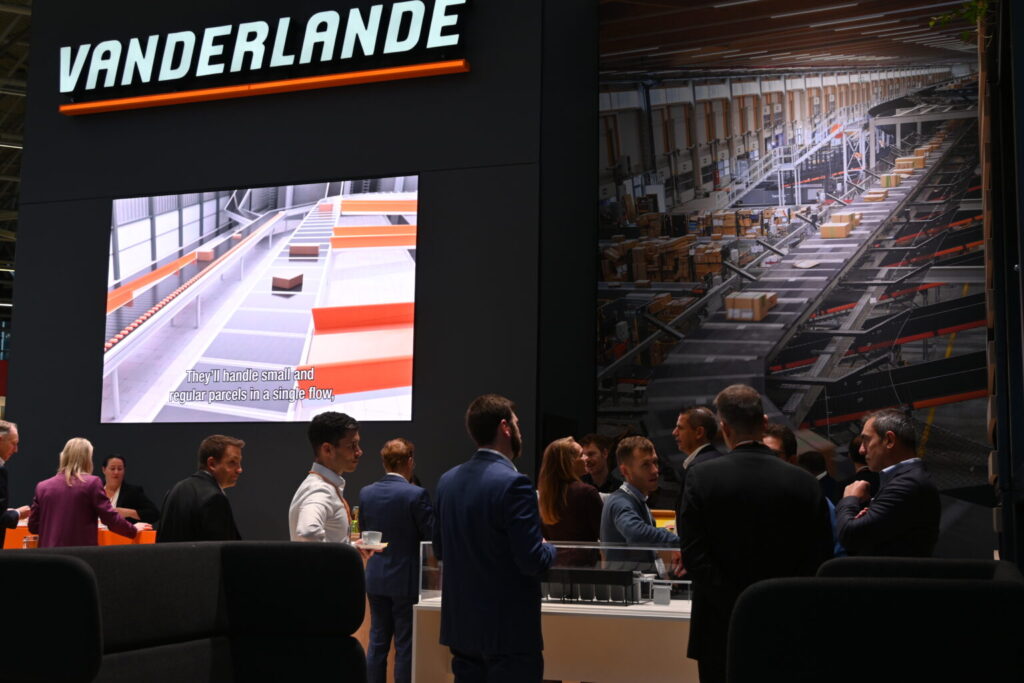 Headline news included the launch of a new a bagging system for small parcels by Dutch automation specialist Vanderlande. This solution has been designed to seamlessly integrate with a facility's smalls sorter and rapidly consolidate items in a way that requires less manual labor than alternative options. In addition, the compact design of this new product makes use of existing space because it fits under the sorter.
Mike Christman, global executive vice president of Vanderlande's parcel division, said, "Vanderlande remains at the forefront of addressing the challenges in the parcel industry. In response to the surging demand for resource optimization, we continue to innovate and offer solutions that enhance efficiency and reduce manual labor."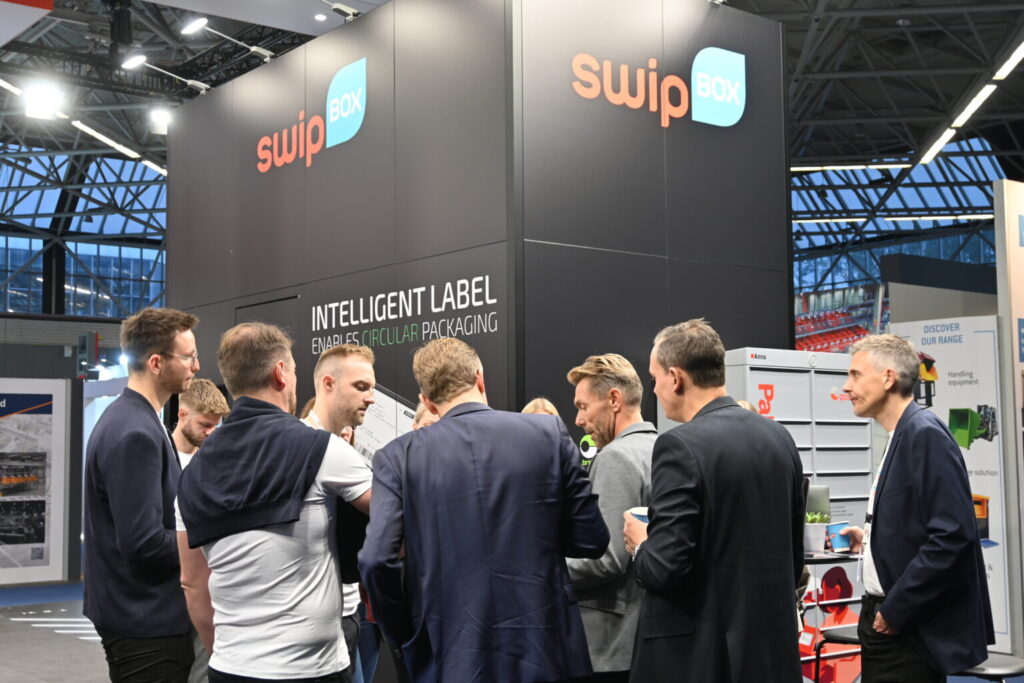 Elsewhere, SwipBox launched an intelligent label packaging solution named SwipBox Circuit at the expo. SwipBox Circuit enables reusable packaging and supports shipment circulation up to 1,000 times. It provides numerous benefits to e-retail, including cost savings, consumer appeal and long-term viability.
Alongside the launch, SwipBox gave live demonstrations of the installation of its parcel lockers and showcased its 32-compartment Infinity locker. At the installation area, visitors were able to try to install the parcel locker themselves, to see how fast and easy it is to install scalable parcel lockers. The 32-compartment Infinity locker has been designed to manage smaller parcels, meaning users can incorporate it into local service points to create more flexibility and convenience.
Commenting at the event, Kasper Cort, chief commercial officer of SwipBox, said, "We are once again happy to attend Parcel+Post Expo here in Amsterdam. Not only do we get to showcase new products, it's also a great opportunity to catch up with partners and colleagues in the industry and get lots of inspiration."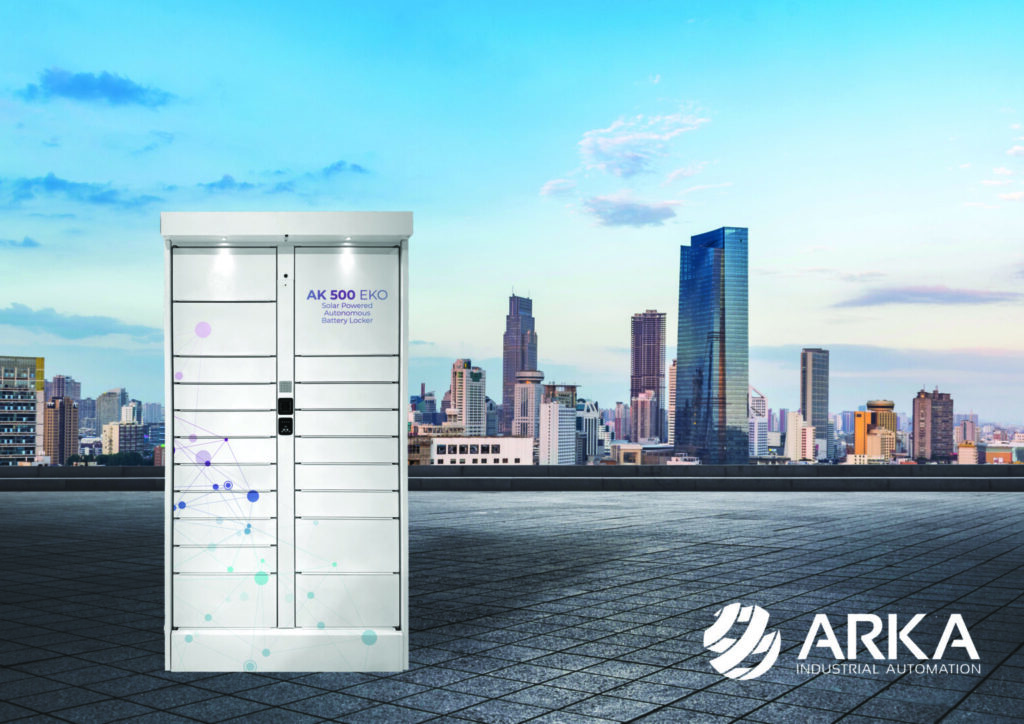 Fellow locker manufacturer and finalist at this year's Parcel and Postal Technology Awards, Arka unveiled what it described as "the future of secure storage" with its AK 500 EKO solar-powered autonomous battery locker. Equipped with a global system for mobile communication (GSM) module supporting 4G connectivity and GPS, the locker offers seamless communication and real-time tracking. The company has incorporated features such as a QR scanner, LED light system and keypad into the locker, and will soon also offer a touchscreen monitor.
Making its expo debut this year, Deed demonstrated how its last-mile delivery operating systems combine all essential functionalities required by a delivery company into one user-friendly platform, resulting in streamlined operations and improved efficiency. The systems have been proved to reduce failed deliveries by over 40%, achieving substantial cost savings in delivery while minimizing in-house technology expenses. By eliminating the need for separate tools and hardware, Deed simplifies processes for drivers, delivery hubs and customers, ensuring a seamless and efficient delivery experience.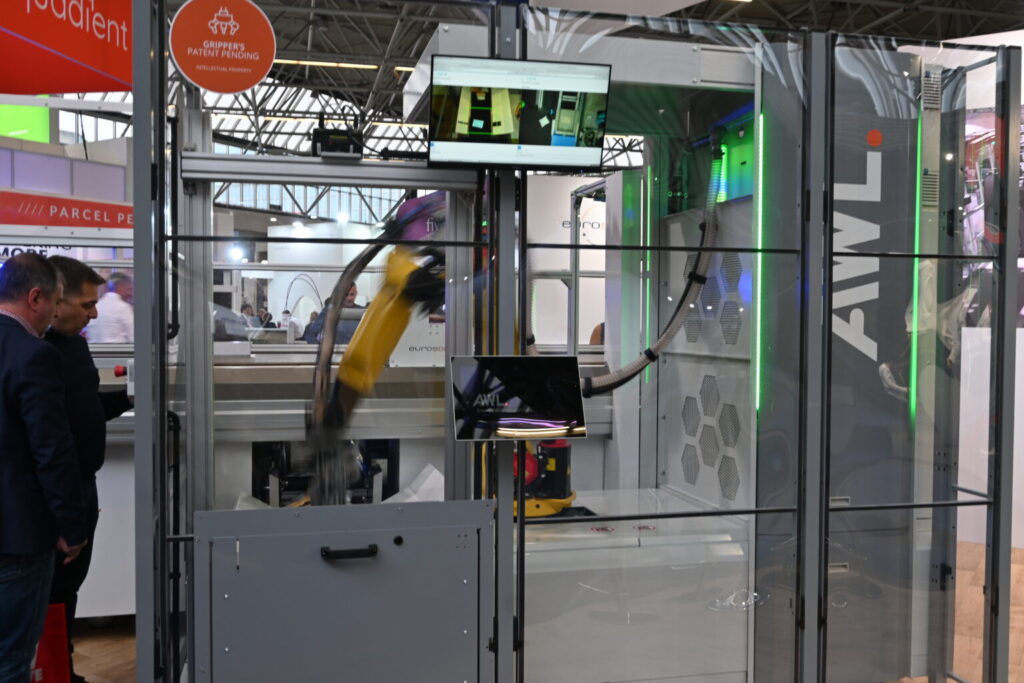 Visitors to EuroSort's booth were given a live demonstration of its synchronized tilting table and experienced first-hand how a robot and a sorter can work together. The synchronized tilting table has been designed to improve the productivity of both humans and robots. The robot or operator places the item on the tilting table which in turn drops it in a synchronized way onto a free spot or tray on the sorter. During the drop process, the operator or robot grabs the next article and places it on the empty table again. This means that the picking process of the operator or robot is disconnected from the actual induction process. A single operator or robot inductor can work in combination with multiple synchronized tilting tables to reach the highest possible productivity where only the picking of new items determines the induction rate.
Kasper Stoffels, head of marketing at EuroSort, explained, "We are actually showing here two great technologies – one is our sorter that's well known in the postal market and the other one is the robot induction from AWL. The robot induction from AWL has been proven with over 100 postal operators across the world. It has AI-powered vision software, that tells it where and what to pick next as well as where to put it. It's one of the best sorting solutions on the market."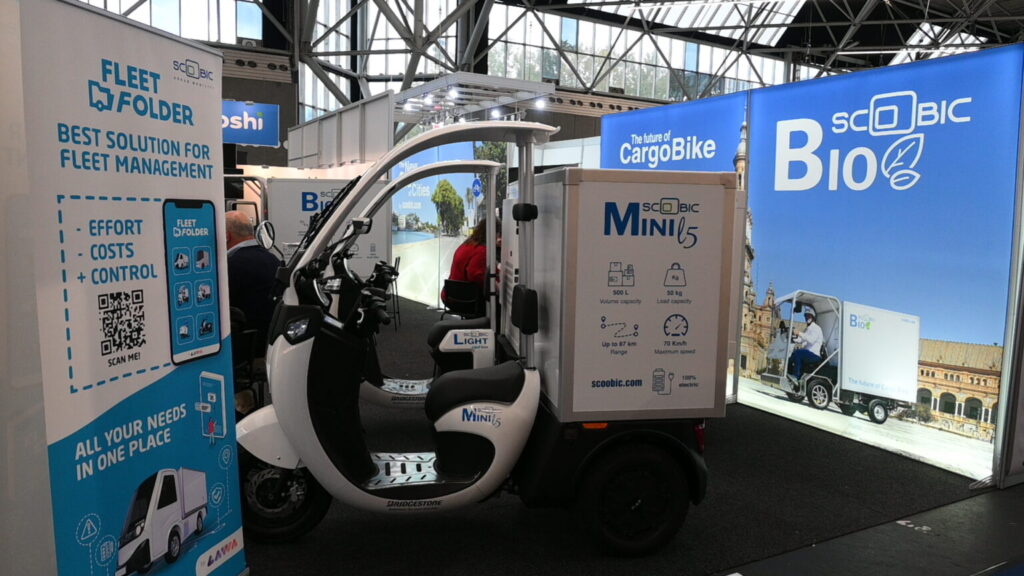 Out on the test track, Scoobic gave visitors a taste of its four-wheeled electric cargo bike, designed with new technology to revolutionize last-mile deliveries and make them more efficient. It features the company's latest development – the advanced by-wire transmission system.
The cargo bike can carry 250kg of goods in its large 2,200-liter box and travel 60km on a single charge. New features include a smart interchangeable battery system that keeps deliveries running smoothly without the hassle of long charging stops. Users can swap batteries while on the go, boosting delivery productivity.
Daniel Byle, marketing and events coordinator at Scoobic Urban Mobility, commented, "We've also been redesigning the cargo bikes, making them tough enough and ready for any challenge that they're posted in. I think one of the best things about our vehicles is that they focus on last-mile delivery. We're taking something that used to create a lot of air and sound pollution and making it 100% renewable. We have vehicles that can perform like internal combustion engines and fit with the latest EU requirements."
Conference highlights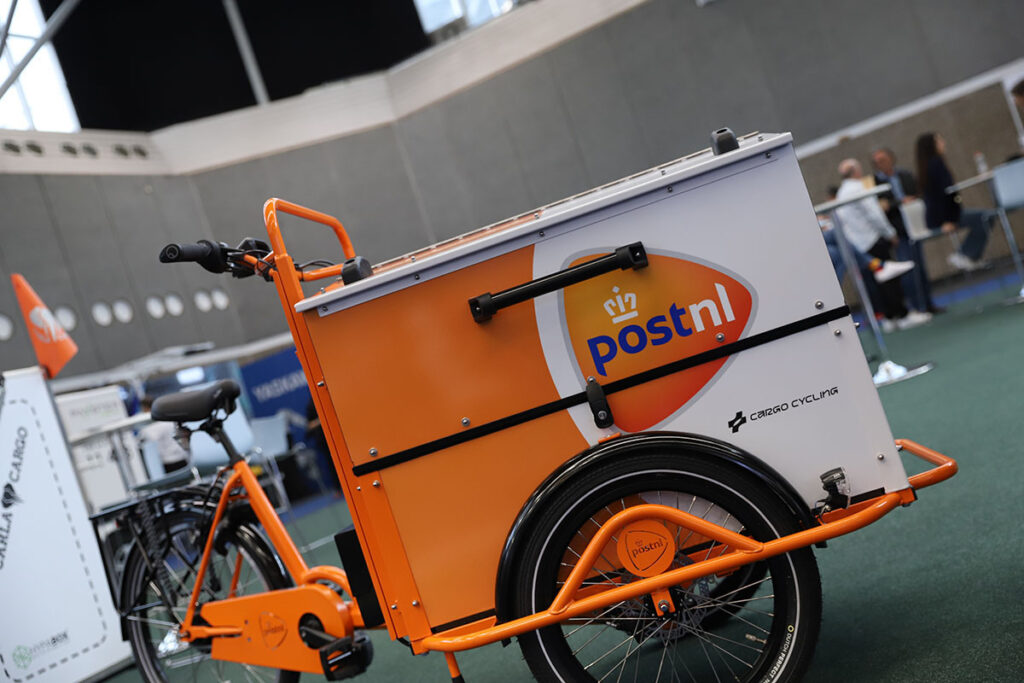 Speaking at the Innovation Forum, Shash Anand, senior vice president of product strategy at SOTI, and John Vos, senior solution consultant and product owner mobile application integration at PostNL, discussed how post and parcel companies can optimize device downtime, which was part of the 'Improving efficiency – solutions for cost and revenue management' track, taking place on Tuesday (Day 1), October 24.
SOTI and PostNL have been working together for over six years through key strategic partner Diebold Nixdorf (DN). PostNL is on a digital transformation journey and is working in partnership with SOTI and DN to enable a more agile and scalable way to achieve its 100% uptime targets, while expanding its mobile fleet.
"We wanted to share the key learnings between SOTI, PostNL and DN with the audience, as each case is unique and complex," said Anand. "Device downtime can be caused by many factors – both internal and external. It can range from cyberattacks and data breaches impacting the usability of devices to gaps in real-time data collection and operational intelligence resulting in undercharged device batteries, inefficient equipment at the start of a shift, and inaccurate and outdated software and firmware on handset devices. In addition, lost or stolen devices can lead to in-house employee errors and external access to sensitive data.
"An effective enterprise mobility management (EMM) tool can lock down devices, wipe them remotely if stolen or lost and constantly push out security updates and software en masse. It does this quickly and at an optimal time, like during a user's off-shift hours. This intelligence and ease of use enhance the efficiency of IT resources and business operations, all of which are overseen through a robust and comprehensive EMM," he said.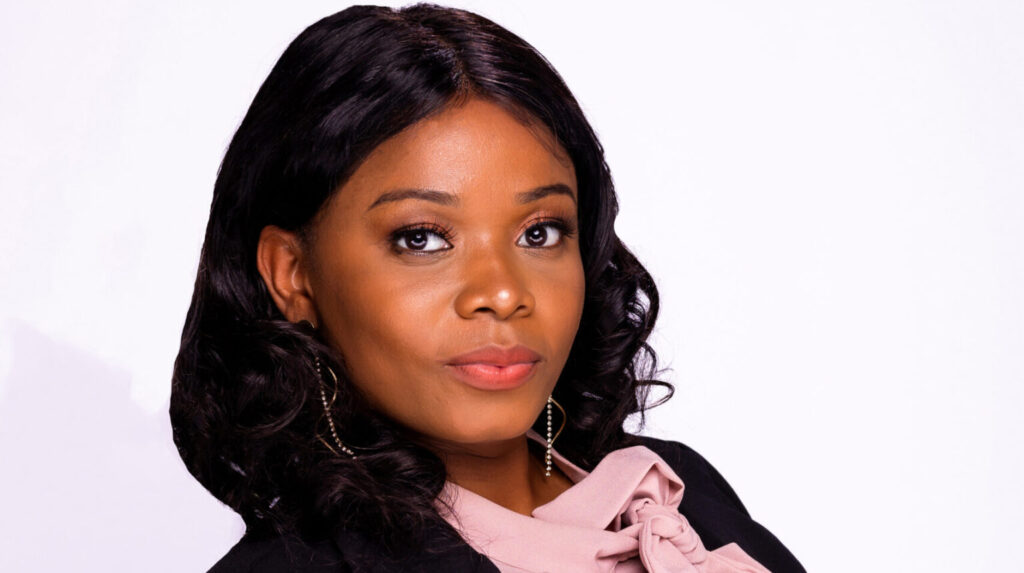 On Day 1 (Oct 24) of the UPU World Leaders Forum, Marsha Price, postmaster general of the Belize Postal Service, took part in a panel discussion exploring the latest trends, challenges and developments in logistics and cross-border e-commerce.
To improve cross-border e-commerce in the country, the Belize Postal Service is currently building a new website and wants to work with the UPU for the .POST system [a sponsored top-level domain (sTLD) available exclusively for the postal sector]. It's also working with a business to design some boxes to offer flat rate services. "It will be a flat rate box, especially for micro, small and medium enterprises (MSMEs), so they don't have to worry about weight and can simply pay a flat rate," said Price.
When discussing what she hoped the audience would learn from the panel session, Price said, "I hope that the audience can broaden their horizons in that there is much more that can be done via the posts. We can offer a lot to entrepreneurs within MSMEs to push cross-border-e-commerce, we have to start from somewhere. It's just the necessary collaboration in working together to achieve one common goal."
Omniva triumphs at the Parcel and Postal Technology Awards
The 15th edition of the Parcel and Postal Technology International Awards saw Omniva collect the most prestigious award: Service Provider of the Year. Recognized as one of the fastest growing and most valued brands across the Baltics, Omniva launched a series of initiatives to modernize and streamline its services, resulting in a notable improvement in customer satisfaction levels. This included the upgrade of its private customer platform, My Omniva, with a more intuitive interface that enables users to track and trace shipments with a single click.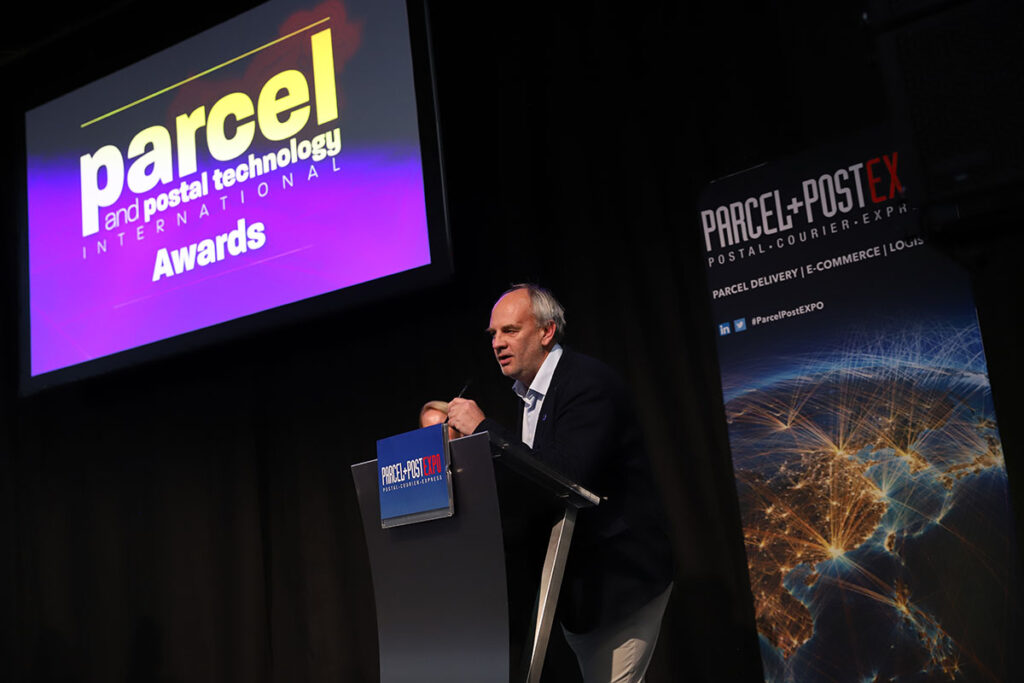 On collecting the award, Martti Kuldma, chief technology officer at Omniva, shared a few words about innovation: "Innovation is very much like playing in a casino. You have to make bets you cannot win. It's the same as innovation. You have to be curious. You have to experiment. You have to develop services and maybe then you'll win the grand prize. Thank you."
Other winners on the night included: Supplier of the Year: Modern Expo; Packaging Innovation of the Year: Nova Poshta; Business Diversification of the Year: Qatar Post; Last-Mile Delivery Innovation of the Year: Quadient; Sorting and Fulfillment Technology of the Year: PostNord; Transport Innovation of the Year: Clevon; and Environmental Achievement of the Year: Kyburz Switzerland.
To read more about the winners of this year's Parcel and Postal Technology Awards, click here.  https://www.parcelandpostaltechnologyinternational.com/awards/expo-news-day-1-omniva-wins-service-provider-of-the-year-at-the-parcel-and-postal-technology-international-awards-2023.html
Exhibitor comments
Kasper Stoffels, head of marketing at EuroSort, said, "At Parcel+Post Expo, we don't only see existing customers here. Instead, everyone in this market is here. We feel very much obliged to be here and to be able to show them what is possible. Every year, year on year, we see more people coming from further and further away. It's a really good crowd; it's always decision makers. It's people who know the business. They know the lingo. They know what's happening. You don't have to explain to them, like 'This is what a sorter does…' They already know. They just want to know 'How is this product going to help me?' That's how we try to help them. We always have a pretty big presence at the show to give people a really good idea of what you're going to get."
Cesar Lapuerta, sales director at Keba, said, "Parcel+Post Expo is the most important event for the courier express postal (CEP) industry. This event offers the opportunity to showcase Keba's latest developments and meet our customers in one place. We are happy to see how the event has been growing in the last couple of years, especially after the Covid-19 pandemic. We are also very excited to meet potential customers and see who the new players in the market are. All in all, it is a pleasure to be at Parcel+Post Expo: it feels like a family reunion."
Erwin van Rossem, director of global sales and marketing at EAE Solutions, said, "Our sweet-spot customers – the cross-section of potential customers best suited to us – come here to Parcel+Post Expo. The show draws all sorts of key companies such as nationwide companies like Nova Poshta, the Royal Mail and Deutsche Post, as well as the DHLs and DPDs of the world."
Next year's show
The dates and venue for 2024: October 22-24, 2024 – RAI Amsterdam, Netherlands.