E-commerce and, increasingly importantly, re-commerce are growing fast, and the success of any last-mile carrier now hinges on being able to develop commercially tenable and customer-centric out-of-home (OOH) operations due to their cost and operational efficiency as well as their green last-mile benefits. Clients regularly ask about how to choose the right smart locker for their business.
Accordingly Last Mile Experts has created a series of four white papers covering key areas to look at:
Selecting the right hardware
Selecting the right software
Creating the right network
Perfecting your PUDO
This document covers all the key elements you need to look at before choosing your software and software supplier.
Further white papers, covering the other three above mentioned areas, will provide a holistic picture of how to create the right OOH network for your business giving total cost of ownership (TCO) savings, a better customer experience (CX) and products and scalable processes that will work.
More importantly, we have also seen a few failures, and that is a learning that we can help you avoid. In this document we have collected experiences from the perspective of a logistics operator, e-commerce marketplace player, pure last-mile provider and hardware producer. Each case is different, and please remember, there are rarely two identical situations.
Step 1: Preparation and understanding what you need
While we often stress that software is the "secret sauce" that will make any OOH network successful, in practice, this is often relegated to only one of the secondary elements in parcel locker selection.
Out-of-home software comprises the firmware that makes the parcel locker or PUDO hardware work (generally supplied by the producer) and the operating software that allows you to manage your network and the IDM (interactive delivery management) software that allows you to communicate with the consignee.
Before holding any discussions with parcel locker (APM) manufacturers and/or PUDO partners, it is important to clarify whether they (or you) have the software to make your OOH network successful. To do this it is essential that discussions take place with all stakeholders, including users and your tech team, to create a detailed list of requirements for your software.
Things to bear in mind will include:
Business needs including specific requirements and operational processes of your business and parcel locker and/or PUDO network
Non-functional requirements such as security and data protection, system responsiveness, stability and self-diagnostics backups, maintainability, reliability, service level and updates (ideally most should be possible to be done remotely, in reality not all can be done this way)
Whether the software can support the various types of APM hardware you currently have and plan to have in the network
Understanding the operating software environment and required integrations with other systems such as payment systems, databases or monitoring software.
Step 2: Checks and balances
Any reasonable tender or selection process will only be as good as the checks and balances in place. A good process will prioritize factors in line with their importance for your business model. Knowing this will help you make better choices and to avoid pitfalls such as buying a software that doesn't meet local legal requirements or that cannot support the hardware you have bought. Let's take a look at some of the key factors to review:
Software TCO
The total cost of software includes all costs associated with acquiring, integrating and maintaining software throughout its lifecycle. The TCO calculation should include, among other things, costs related to:
Licensing or acquisition: The initial purchase price of the software, which can vary depending on the licensing model (e.g. one-off purchase, SAAS/subscription).
Installation: Software setup and configuration costs, infrastructure requirements as well as professional services or IT staff costs.
Integration: Costs associated with integrating the software with other systems or applications for seamless operation.
Operational costs: Expenses associated with the day-to-day operation of the software, such as hosting or cloud services and data storage.
Support and maintenance: Ongoing costs for software updates, patches, bug fixes and technical support. This may also include the cost of regular maintenance and troubleshooting.
Training costs: Investment in training staff to use and manage the software effectively, including initial and ongoing training.
Upgrade and enhancement costs: Costs associated with upgrading the software, expanding licenses, or scaling the software to accommodate growth.
To achieve a best in class customer experience, you will also need to define service level agreement, discussed at more length, below.
Functional capabilities:
The functionality of an OOH network management system is a key selection criterion. It serves as the backbone of the entire operation and its comprehensiveness has a direct impact on the efficiency and user experience within the network. A robust system should include a range of features such as parcel tracking, secure payment processing, real-time monitoring, ease and time of commissioning, utilization management and scalability. Here it is important to take account not only of the features themselves but ease of use and TQM tools which minimize the risk of user error. The depth of functionality not only streamlines day-to-day operations, but also enhances the network's ability to adapt and grow, making it a fundamental element in ensuring the success and longevity of a parcel locker and /or PUDO network.
Scalability:
Scalability ensures that the system can grow with the needs of your business. This prevents bottlenecks and downtime due to insufficient capacity. This is why one of the most important criteria when selecting APM or PUDO network software is so called scalability.
One less obvious example of managing scalability affected a leading APM network in Poland where parcels were picked up remotely via an app by several consignees at the same time. LME's Jacek Powałka helped address this important issue when designing One Box by Allegro by adding a unique feature called Firefly – with this feature, consignees get a notification with a unique "pick from" color.
Hardware compatibility:
Support for and ability to run on as many device types regardless of hardware manufacturer is very important. The software should smoothly integrate with the hardware of the parcel lockers and/or PUDO, ensuring that all components work in harmony. This includes compatibility with barcode scanners, payment systems, access systems, access control, and monitoring equipment. Solution support for multiple hardware types allows greater flexibility in future hardware selection and is a point that will become increasingly important as shared networks, comprising various machine types, develop.
Inclusion and sustainability:
For new technology such as OOH networks, this is increasingly important. Ignoring the needs of people with disabilities can be damaging to your brand. APM or PUDO software's readiness for inclusion is essential to ensure that their services are accessible to everyone, including people with disabilities. This involves creating user interfaces and experiences that are compatible with screen readers, providing alternative text for images, ensuring app enhanced navigation, and incorporating voice commands. Making the software inclusive enhances accessibility for individuals with visual, auditory or motor impairments, enabling them to use APM services independently.
While we all benefit from OOH networks' impact on sustainability, you can foster a positive relationship with local communities and government agencies on interested NGOs demonstrating even more sustainability via, for example, software (and hardware) that limits power usage, such as peripherals that only come on when someone approaches the parcel locker.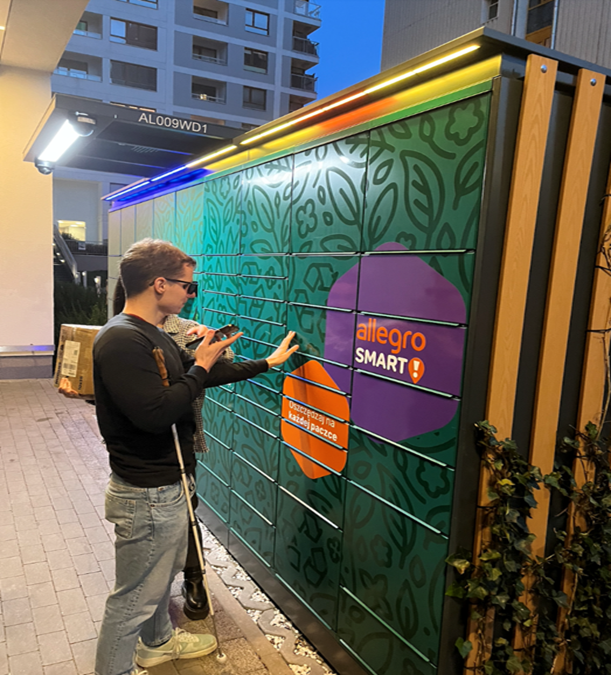 Security:
Security is fundamental to any software operating a parcel locker network. The system should incorporate security features to protect both the parcels and user data. This includes data encryption, interfaces, network security, and measures to prevent unauthorized access.
Integration:
The integration capabilities of an APM network management system are a key consideration when selecting such a solution. In today's connected world, seamless integration with various internal and external systems, payment platforms and external service providers is essential. Integration simplifies the exchange of data, allowing orders to be synchronized, inventory to be tracked and communication with partners and customers to be streamlined. A system with robust integration options not only enhances convenience, but also opens doors to a wider range of business opportunities, making it an essential consideration in the decision-making process.
Bespoke vs "off the shelf":
If you have requirements that are non-standard but can easily adapt your process, it may be better to change your processes to fit the way standard software works. This saves time and money.
If your current processes are critical to your business model and/or customer experience, we recommend that you choose software that allows for maximum customization and flexibility, enabling you to adapt the system to your specific needs, branding and business processes.
This is the classic conundrum; over customize and risk a high-cost solution and long delays vs a big internal change challenge to deploy a standard software solution.
Real-time monitoring and reporting:
To ensure optimal network performance, and meet customer demands for data, the software should offer real-time monitoring and reporting capabilities. Operators should have access to comprehensive data and analytics, allowing them to track the status of each parcel locker, identify potential issues, and optimize operations for maximum efficiency.
Customer and user experience:
Customer and user experience are essential for both customers and operators. The software should provide an intuitive user interface for customers to easily drop off and pick up parcels. Additionally, operators should have a user-friendly admin interface for monitoring and managing the parcel machines, making maintenance and troubleshooting more straightforward.
Maintenance and updates:
Regular maintenance and updates are necessary to keep the software running smoothly. Select software that provides timely updates and has proven support infrastructure to address any issues and keep the network up to date with the latest features and security patches. Some best-in-class firmware can now offer predictive failure information, which avoids failure in many cases.
Customer support and training:
Select software providers that offer excellent customer support and training for your team. Proper training ensures that your operators can make the most of the software, and responsive customer support can help address any issues that may arise during operations.
Reference projects:
It is really important to request references and testimonials from previous clients and then to follow up, personally, with these clients to gather firsthand knowledge about the product, service quality and overall performance as well as any challenges that were experienced.
Operational experience in managing the network
What is striking is the apparent ignorance of many producers in understanding operational factors of managing the network. What do we mean by this? Software may limit the potential risks of human failure or optimizing efficiency of the courier. The best-in-class OOH operators such as Sameday, InPost and One Box by Allegro manage to deliver between 600 and 1,350 parcels a day to OOH networks. These figures sound incredible versus door-to-door courier averages of between 100 and 140 parcels per day. Good processes and accompanying software can help make this possible.
Supplier risk & SLA:
Carefully review potential risks associated with the software vendor, such as financial stability, legal issues or M&A which could mean that you are licensing software from a direct competitor.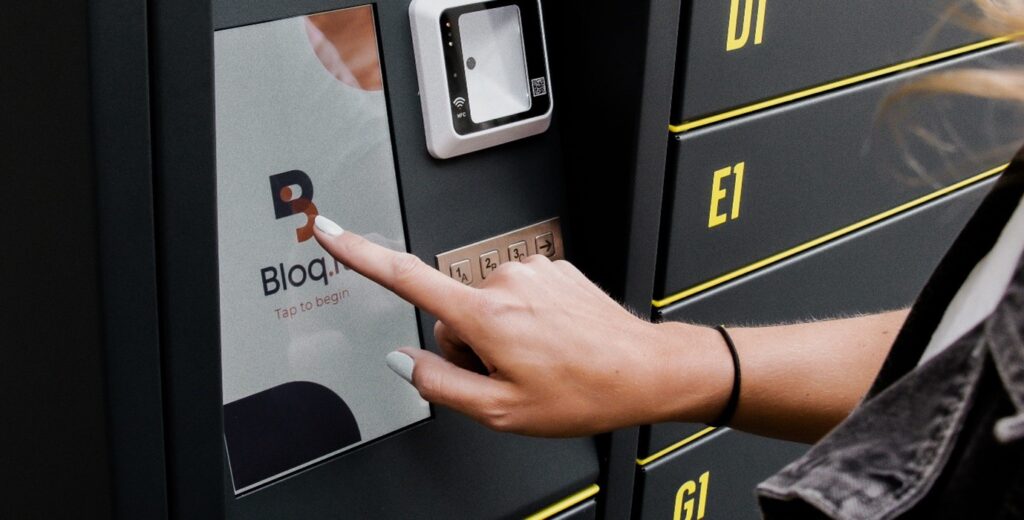 Step 3: Research and shortlist potential vendors:
Creating a shortlist of companies that meet all or, at least, your key criteria based upon the checks and balances made in Step 2.
Step 4: Request for proposals (RFP)
Send out RFPs and RFIs to your shortlisted suppliers, outlining your specific requirements and expectations and with as much information as possible about the tender process and your requirements. Gather responses in a pre-prepared template, and schedule interviews with manufacturers to obtain in-depth information about the offerings after suitable responses have been received. Compare the proposals, taking account of the items covered in Step 2.
Step 5: Assign weights to each criterion
To create the most bespoke evaluation process for your business, and to make it more "objective', we suggest that you create a questionnaire to rank the importance of each criterion using percentage weightings. While each case will be specific here are our own suggested weightings:
TCO – 25%
TCO is given the highest weight because it represents the long-term expenses associated with owning and maintaining a parcel locker software.
Functional Capabilities and Technology Used – Importance: 20%
Technology in any OOH system is crucial, affecting efficiency, user experience, and adaptability. Accordingly, the selected software should be advanced, scalable and adaptable, ensuring seamless integration, user satisfaction and long-term relevance.
Key areas to look at include:
•          Adaptability and scalability: for evolving demands
Ease of software integration: for smooth operation
User interface: for inclusivity and satisfaction
Data security: to safeguard user privacy
Reliability and sustainability: for alignment with company goals
Customization and branding: for enhanced engagement
Remote monitoring: to ensure a seamless experience
Self-diagnostics and self-repair
Forward compatibility: to avoid obsolescence
By assigning 20% importance to technology, its pivotal role in the system's longevity, adaptability, and user-centricity is emphasized, ensuring ongoing relevance and user satisfaction.
Maintenance and SLA – 15%
A software vendor's commitment and ability to provide reliable and timely after-sales support, including maintenance, updates and customer assistance, is crucial for ensuring any long-term success of a parcel locker network. The weight assigned to this criterion emphasizes the importance of a strong support system in the evaluation process.
Reference clients and installations – 10%
A software vendor's experience and reputation, based on previous successful projects and satisfied clients, can provide valuable insights into their capabilities and reliability. The weight for this criterion reflects the significance of considering the supplier's track record when making a decision. Be careful who provides references and climate conditions (if external network of APMs) to which are you refereeing. Software stability and integration with hardware supporting it are inseparable.
Total Lead Time (including Production Lead Time) and company stability –10%
The time it takes for a software vendor to deliver a minimum viable product (MVP) (if relevant) and to install and integrate parcel locker or PUDO software will affect project timelines. The weight assigned to this criterion highlights the importance of considering expected delivery and integration timeframes when selecting software.
Supplier risk – 15%:
Supplier-related risks, such as financial stability, legal issues or mergers and acquisitions that may affect the future security of the system. The weighting of this criterion underlines the importance of considering the reliability of the supplier and ensuring support for the operation of the system. Some protective measures include ensuring that source codes and documentation can be taken over, e.g. in the event of bankruptcy of the software supplier. A separate issue, where a supplier works on behalf of your direct competitors, is to review whether your plans and data can be safe in such a scenario.
Company flexibility – 5%
A software vendor's ability to adapt to specific client needs, such as customization or changing timelines, is important for ensuring a trouble-free collaboration.
Step 6: Ranking of your offerees and selecting the best
Assign a score to each supplier (1-10) for every criterion based on their proposal and responses during an interview. Multiply the score for each criterion by the corresponding weighting. Calculate the total weighted score for each manufacturer by summing the weighted scores for all criteria. You will now have a tool to select those companies which best fit your needs…and which you should prioritize.
Last Mile Experts' six-step guide allows you to operate an objective and time-efficient evaluation process and will help you make the best choices. By following our structured approach, you will avoid the pitfalls which many OOH operators face and have a smoother and safer decision tree.