The inaugural connect2posts (c2p) event, which took place on Day 3 (Oct 26) of Parcel+Post Expo 2023 in Amsterdam, saw c2p members – including postal and logistics companies, industry partners and other stakeholders – gather in the Startup Zone to network, exchange knowledge and collaborate throughout the day.
During the c2p day, innovation leaders from postal and logistics companies shared insights into current trends, business needs, challenges and strategies. They discussed the needs and challenges they currently face, how they want to engage with startups and what the cornerstones of successful cooperation are.
During the pitching sessions, the startups presented their solutions and technologies to leaders within postal and logistics companies and received direct feedback from the industry in a moderated question-and-answer format.
Commenting on the event, Dr Marco Lommatzsch, senior corporate growth and innovation strategy at Austria Post, said, "Innovation is key for our success, and so are startups which have become the main innovation drivers over the recent years. For us, connect2posts allows us to closely monitor new technologies and startups which can have an impact on our industry, and which can produce value for Austria Post.
"This network of startups, postal and parcel companies, venture funds and other industry partners is unique in the industry. We supported its launch earlier this year, and we expect to identify several collaboration opportunities in the coming months. The event in Amsterdam was a great start, and there is more to come."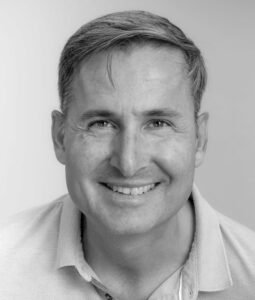 Bernhard Bukovc, founder of connect2posts and chairman of the Postal Innovation Platform, said, "Postal and parcel companies must follow market trends and technological developments closely to offer services and products that meet the needs of the market. In-house development of solutions is time consuming, costly and requires specialists with the capabilities and knowledge to develop such solutions. This is exactly why the importance of startups has been growing considerably over recent years. In fact, without startups postal and parcel companies, or any other industry, wouldn't be able to keep up with the growing expectations of customers and changing market or operational needs. In addition, venture and investment funds as well as other postal and parcel industry partners need to keep up as well – the first because they certainly only want to invest in startups which the industry needs and thus promise success, the latter because industry partners cannot risk staying behind.
"This is why connect2posts was launched in April 2023 – to help postal and parcel companies, venture funds, and industry partners to identify new solutions and connect with startups which can bring concrete value to the industry.
Thierry Golliard, director of innovation and venturing at Swiss Post, added, "At Swiss Post we are constantly looking for new and outstanding startups. We invest in early-stage companies that fit well with the group's business development areas and offer potential for Swiss Post's core competencies to make a significant contribution to their success in the long-term future. We have partnered for the launch of connect2posts because it allows us to get new startups and their solutions on our radar and to closely follow their developments. The first in-person connect2posts event at Parcel+Post Expo, the 1-1 meetings, and matchmaking are a real value for our venture and innovation activities."
Following its first Community Circuit in Amsterdam, connect2posts will now be attending the Asia-Pacific Postal Business Forum, taking place in Bangkok on November 20-22. To find out more about the connect2posts networking and matchmaking platform, visit: https://www.connect2posts.com/