Up-and-coming companies and those launching new products have taken the opportunity to showcase their offering to over 3,500 visitors from more than 100 countries at this year's POST-EXPO.
Here is a rundown of some of the unique, interesting and innovative companies and products at this year's event in Hamburg.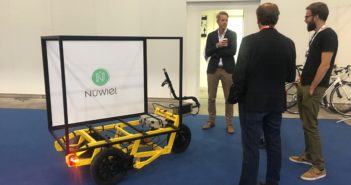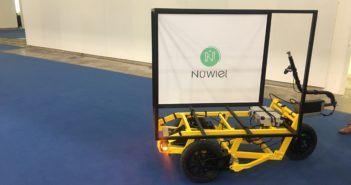 Nüwiel is showcasing its intelligent electric cargo trailer (above) that has been designed for use with a bike or as a handcart. The company's sensor technology enables the trailer to accelerate, decelerate and brake automatically with the bike. Visit stand B4.100 to learn more.
Visit AirBox Technologies to find out details on its AirBox, the IoT smart mailbox system. The boxes are WiFi enabled and accept deliveries directly from drones. Visit stand B4.120 or watch the video below to learn more.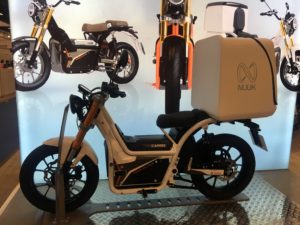 NUUK is displaying its Rieju Nuuk cargo bike (right) at this year's POST-EXPO. The electric delivery vehicle is powered by a Bosch Drive Train electric motor and offers a fast charging option. Visit the company at stand B4.320.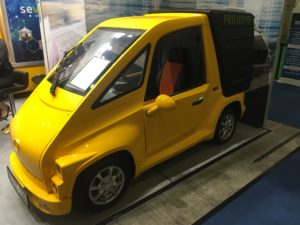 At Sevic Systems' stand, the company is showcasing a range of its delivery vehicle options. One offering is the Sevic 100 (left), a 100% door-less automobile that features a GPS navigation system, can travel 100km on one charge and reaches speeds up to 50km/h. Learn more at stand B4.310.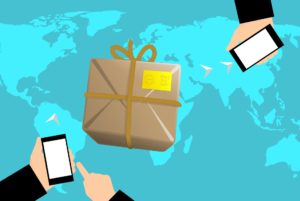 Ship2MyID is exhibiting in POST-EXPO's Innovation Startup Zone and offers delivery to any location with orwithout an address by utilizing geographic information system (GIS). The innovation works by the parcel following the user's location, delivering to digital identities over traditional addresses.