At the end of June 2020, Greenplan, a DHL-financed startup company, launched an algorithm for optimizing delivery routes and stop sequences in logistics. According to the company, the algorithm uses all information and data available to optimize transportation routes in an entire delivery area. The algorithm was developed by scientists from the University of Bonn in cooperation with DHL logistics experts. The aim was to develop a route optimization solution that can be easily integrated into existing systems and can reduce delivery costs and emissions.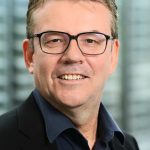 Parcel and Postal Technology International spoke to Dr Clemens Beckmann, CEO at Greenplan (left), to find out more about the powerful algorithm and look at what the future holds for route optimization in general. 
What are the key trends currently affecting route optimization? 
In simple terms, the world keeps changing. Route optimization and tour planning solutions have developed over time, but the complexity of delivery is increasing every day and more external factors are impacting the transportation sector. On the one hand, mobility is at an all-time high and will grow even further in the future, but the growth of e-commerce and changing consumer behaviors are demanding scalable delivery solutions, as well as driving the need for same-day and specific time window deliveries. 
In the past, we had fairly simple requirements for route planning – often a simple Excel list was enough to plan the tours of a day. But nowadays you need automated optimization tools that can calculate efficient solutions.
How is Greenplan meeting this challenge? 
The algorithm was developed specifically to overcome the complexity in delivery. It optimizes delivery routes and stop sequences, and always keeps all delivery time promises and chooses the tours with the lowest effort possible. 
To do this right, Greenplan avoids planning in districts or geofences – in contrast to nearly all other tools on the market. Postal providers for example are designing tours often based on postal code areas. By ignoring geofences, however, our tool creates optimally balanced tours where the delivery asset capacity is used in the best possible way. Secondly – and this is a real hard challenge for the algorithm – routes are always calculated using historical traffic flow info available at street level. Taking into account daytime-dependent, road-specific travel times, Greenplan thus always finds the optimum starting time for each route. 
This flexible use of resources notably shortens operating times and reduces running costs, saving up to 20% of costs compared with standard route optimization solutions. It also reduces carbon emissions accordingly – simply because customers drive less distance. This is efficient planning that well-known market leaders do not offer today.
How has the Greenplan team helped improve delivery operations? 
We are currently implementing Greenplan for a major customer, a subsidiary of a global road freight provider. The customer has been operating very successfully for many years, but felt that it was
now time for a major overhaul of its existing route planning infrastructure – striving for a new, efficient system for automated planning of dynamic pickup and delivery tours, providing an easy-to-use web-based interface to edit master data and visualize the results. We participated in the official tender and, having beaten market leaders for route optimization, Greenplan was given the award for implementation, targeting a go-live date of September 2020.
We have also done several benchmarks within different industries such as courier and parcel, road freight, field services, grocery and home delivery – always providing better results than the currently used solutions.
How will the new algorithm improve route optimization further? 
This new solution takes into account all relevant restrictions by default (such as vehicle characteristics, driver qualifications, payload restrictions), but it also enables open or closed tours to be planned without districts and depending on the use case, the target is either optimization of costs or equal utilization of the vehicle fleet. And no matter what the use case is, Greenplan tours are designed with respect to the true traffic flow, which is why they appear natural to drivers, even in crowded cities – and this increases acceptance. This is important, because if drivers consider the planned tours and stop sequences as unrealistic and reject them, the route planning system won't be successful.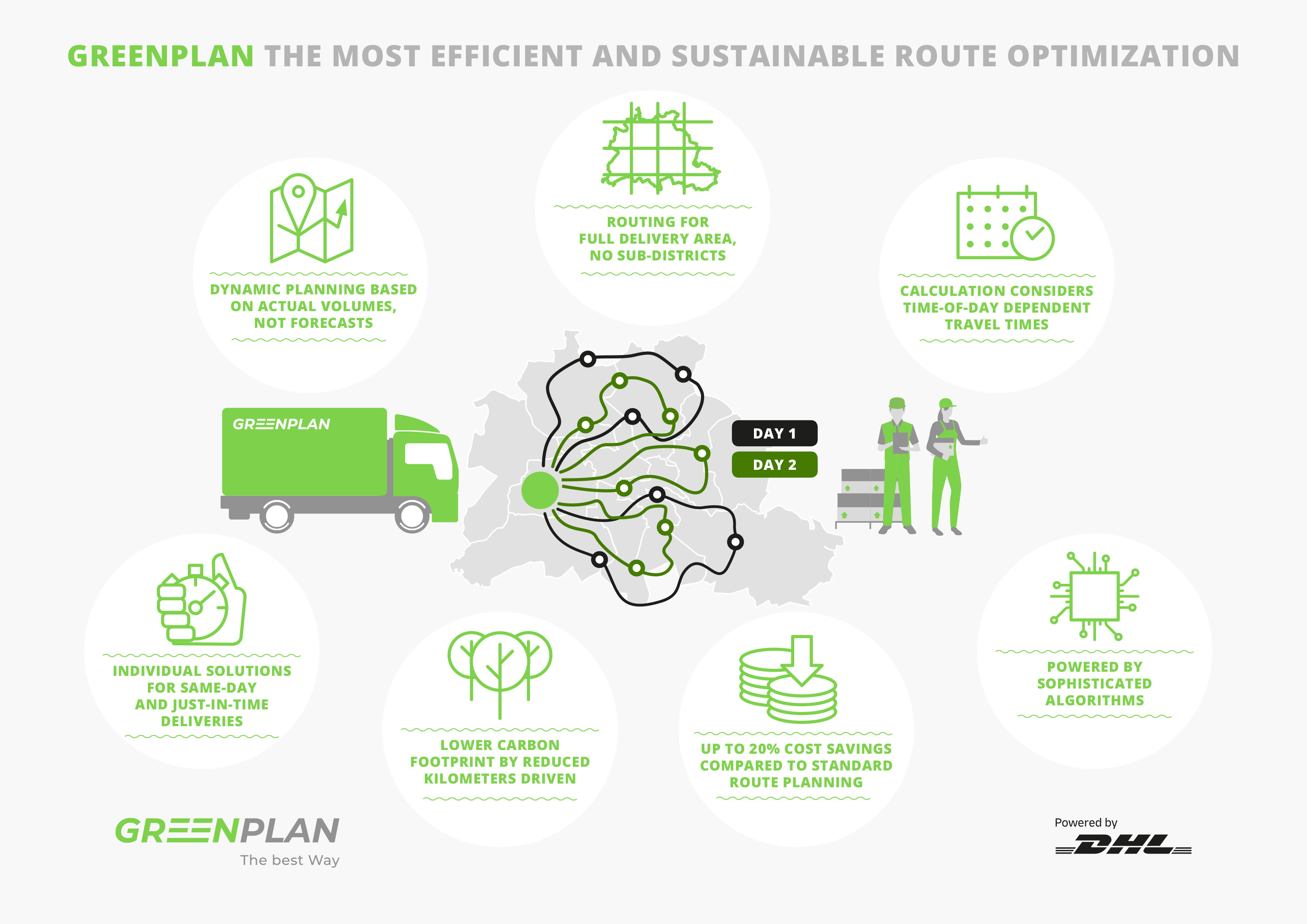 Another major way in which the Greenplan team is improving route optimization further is how we define digitization – with data management that takes big data to a new level. For example, all map data is in one database, which makes parameterization through the given structures much more flexible than with conventional map data in a fixed file format (binary files). Short-term changes or certain error corrections can thus be implemented in fast updates without long waiting times. And our Software as a Service (SaaS) architecture makes global deployments as easy as local implementations. All input parameters for the calculation are transferred in predefined JSON format via an REST API interface – providing a complete, self-contained description of the planning problem. That makes the definition of further master data unnecessary. This is how we define 'ease-of-use'.
But there is still room for further optimization. One example for what we are currently developing is the definition of optimal parking and consideration of those when planning delivery tours. This means using delivery knowledge of single drivers in a central database, which is then available to any delivery person in the organization and composed out of individual knowledge. Considering those optimal parking spots in planning then enables the bundling of several deliveries in single stops and thus further optimizes tours. Moreover, it could support the city authorities in optimizing use of existing infrastructure and efficiently using existing curbside assets.
Tell us more about Greenplan's work with the University of Bonn. 
Logistics is a highly fragmented industry that delivers a multitude of solutions for individual processes. But to realize the full potential of capacities and optimize resource management, we joined forces with the Research Institute for Discrete Mathematics at the University of Bonn to engineer this new smart algorithm capable of meeting customers' unique business needs, while still ensuring short computing times. We plan to continue this fruitful cooperation. 
How can route optimization improve further in the future? 
Our vision is founded in the 'green' responsibility of transport logistics – to fulfill the tasks with the lowest negative effect to the environment. This means avoiding any unnecessary effort or kilometers driven and using greener infrastructure such as electric vehicles. This is why we at Greenplan don't just provide visibility on the estimated carbon footprint based on planned delivery routes. Our solution also considers CO2 emissions per vehicle type as well as specific parameters for electric vehicle fleets, such as range limits, to plan the most efficient routes – and this leads to reduced CO2 emissions through shorter distances and fewer tours. We are at the forefront of this development, but this needs to become a standard in the industry to drive greener logistics. 
In the future, will goods due for delivery be added to delivery tours mid-route? 
Planning pickups and deliveries on an ad-hoc basis is not just a use case and requirement in the future – you can find such scenarios already today in several different industries, such as express shipping services, emergency orders for service technicians and food deliveries. But there is still room for improvement and innovation – for example, are you simply assigning the closest available vehicle or are you replanning all your vehicles considering also exchanging or merging volumes of multiple vehicles?
Do you believe new approaches need to be taken in urban logistics? 
Slow-moving traffic, long traffic jams and congested city centers – the inner-city traffic volume in major cities continues to increase. This not only leads to challenges for the logistics industry, but also causes accidents and bad air quality. It's really obvious that traffic concepts in urban areas need improvement.
The ever-increasing growth of e-commerce is imposing two major challenges for dense cities: pollution and traffic congestion caused by the increasing number of delivery vehicles if the status quo were to remain. Public authorities mainly focus on environmental aspects and aim to provide a healthy economic infrastructure, driven by the trend of urbanization and sustainability. Solutions such as pavement-based autonomous vehicles (robots) can support those efforts. But managing the increasing complexity of delivery concepts and responding to growing consumer expectations can prove challenging for authorities and logistics service providers. And for that, we created Greenplan, which is avoiding every unnecessarily driven kilometer.
This article was originally published in the September 2020 issue of Parcel and Postal Technology International