E-commerce is set to boom in Egypt, but is the delivery sector ready? Multiple forces are at work in this dynamic market, and there are significant opportunities for last-mile operators.
Kick-starting the economy
The floatation of the Egyptian pound (EGP) in November 2016 and the restart of Egypt's interbank foreign exchange market was the first major step in restoring investor confidence after the tumultuous events of the Arab Spring. This has led to increased foreign direct investment (FDI), with Egypt claiming top spot in the RMB's rankings of the top 10 best countries for FDI in the African region in 2021.
Other important reforms are aimed at improving the ease of doing business.
Importantly, Egypt remains on track to reach pre-pandemic growth levels as Covid-19's impacts on the economy have been less severe than expected. According to the IMF, Egypt's GDP growth is forecast to reach 5.6% in FY 2022/23.
Egyptians adopting online shopping
Given the Covid situation, it's no surprise that many Egyptians have opted to explore the world of online shopping, often for the first time. As a matter of fact, the Internal Trade Development Authority (ITDA) has estimated that in 2020 alone, e-commerce transactions amounted to circa EGP 40bn out of the EGP 1.2tn that is Egypt's total annual trade.
Egypt's retail and real estate sectors are preparing for further dynamic growth from leading e-tailers such as Amazon (SOUQ), Noon and Jumia – all of which are making investments in technology, smart logistics and last-mile deliveries. Brick-and-mortar stores without an online presence have had to rapidly expand their leisure and entertainment offerings to offer customers enriched in-person experiences, but will this be enough to compete with e-commerce in the long run?
Cash on delivery
Consumer preference for cash on delivery (COD) has been a major obstacle to e-commerce growth and last-mile development throughout Egypt and the Middle East. These preferences are changing due to Covid-19.
There is little doubt that COD will gradually decline in importance, just as it has in other developing markets such as Eastern Europe.
Demand for last-mile capacity
Looking at this picture, we can see that last-mile capability will be in demand from e-commerce players, both large and small, and the question is, "How well is the market currently prepared?"
Egypt lacks bespoke B2C last-mile operators. Currently, Aramex dominates Egypt's last mile, with more than double the volumes of other market entrants combined, including Mylerz, Bosta and R2S. Startups are focusing on direct-to-door services, meaning capacity is still far below market demand and no significant out-of-home delivery capability exists.
Challenging geography and infrastructure lead to poor shipping times, and inadequate B2C experience and tech solutions mean that last-mile deliveries are also one of the major challenges for the e-tail sector. This means that for players who understand this space, opportunities will abound and while it can be expected that Amazon and possibly Noon will develop in-house capabilities, there will be an incredible opportunity for players willing and able to serve the B2C sector of this large and expansive country.
So why isn't everyone already here? The answer is that some key players already are here; DHL has a strong position in the international and B2B segment, as does Aramex. The latter has recently been the subject of investment from Groupe La Poste subsidiary DPDgroup. But for a country the size of Egypt, this is still not enough and there is arguably a major opportunity for investors ready to invest money and experience in Egypt's last mile.
One of the reasons why there is still limited activity in the last mile is probably due to the fact that Egypt is, in reality, a well-kept secret and a market about which little is still known. Whether our humble efforts to change this situation will succeed remains to be seen, but however you look at it, Egypt's last mile really ought to become the priority for investors in the country.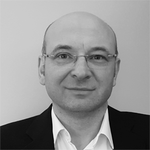 Marek Różycki is managing partner at Last Mile Experts, specializing in CEP and e-commerce last-mile advisory.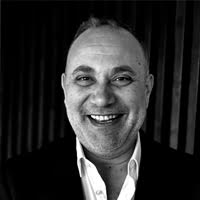 Samer Mansour is Last Mile Experts' PRO Partner for North Africa and the Middle East, having previously served as General Manager (Egypt) at Aramex, and held many roles at DHL, including heading up DHL's commercial activities in Egypt.