Parcel delivery giant UPS recently announced its fourth-quarter 2021 results, showing an 11.5% increase in consolidated revenue compared to Q4 2020. Remarkably, the increase was achieved while delivering fewer parcels than the same period 12 months earlier.
So what is UPS's secret? Is it simply a matter of hiking up prices? Or has UPS been able to unlock efficiencies in its delivery network?
Surcharges and pricing
UPS noted that it benefited from fuel surcharges and 'demand-related' surcharges. These surcharges helped increase its US domestic revenue per piece by 10.5%.
With last-mile capacity continuing to be under significant pressure, carriers are compelled to invest in their parcel processing and delivery networks. Carriers are also subject to inflationary pressures, which mean cost increases are inevitable.
The increase in some rural delivery surcharges could see more parcels for rural addresses delivered by the US Postal Service. Or it could spur Amazon to invest more in its rural delivery capabilities.
Coping with peak
UPS reported stronger than expected demand early in the quarter, which tailed off closer to Christmas. This can probably be attributed to customers doing their online Christmas shopping earlier in 2021 compared to previous years, having been spooked by predictions of parcel delivery delays.
In response to lower than expected volumes in the lead-up to Christmas, UPS was able to cut costs by returning rented delivery vehicles ahead of schedule and the reduced requirements for seasonal staff. In previous years, UPS would keep vehicles and additional staff past the end of peak season.
What about Amazon?
Amazon is UPS's biggest customer, and UPS reported its income from Amazon declined in 2021 compared to 2020. This was attributed to extraordinary volumes in 2020 driven by the first pandemic-related boom in online shopping.
Out-of-home delivery
UPS has partnered with a range of retailers to create its out-of-home pick-up drop-off (PUDO) network. It has more than 27,000 access points across Europe and North America.
Delivery to its out-of-home network should result in reduced delivery costs and improved profitability. In Europe, UPS passes on some of those savings to shippers. Merchants shipping with UPS can save over US$2.25 per parcel for domestic and international deliveries to access points instead of residential addresses.
Looking ahead
UPS says it expects to deliver its 2023 consolidated revenue and operating margin targets one year early.
The parcel giant will continue to invest in its network, including sorting facilities and delivery hubs. CEO Carol Tomé commented that the small package market is expected to grow about 5% in 2022, but the capacity UPS is adding might not be enough to cope with the growth.
Meanwhile, UPS will need to negotiate a new deal with its unionized workers. UPS's employee model sets it apart from FedEx and Amazon, which rely to a much greater extent on contractors for last-mile delivery.
Follow the Last Mile Prophets on LinkedIn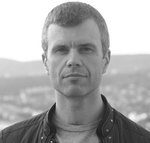 Ian Kerr is the founder and host of the Postal Hub Podcast, the weekly podcast for the postal and delivery sectors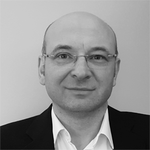 Marek Różycki is managing partner at Last Mile Experts, specializing in CEP and e-commerce last-mile advisory.