E-commerce is booming, and e-commerce returns are booming as well. UPS announced it expects to handle over 60 million returns during peak returns season – up 10% on the previous year.
Making matters more interesting is that the peak returns season overlaps with peak delivery season! According to UPS research, 21% of US adults made a return before Christmas.
Over the past decade, returns volumes have grown faster than e-commerce parcel volumes, according to data from delivery intelligence start-up UPIDO.
"Returns volumes reached their peak in the UK, USA and France during the pandemic in spring 2021," says UPIDO founder José Anson. "In these countries, returns are now four to five times higher than a decade ago."
All of this underlines the importance of getting returns right not just for e-commerce merchants but also for the delivery sector.
While merchants are concerned about the rising costs of returns and the impact on margins, along with supply chain difficulties, the delivery sector needs to ensure it has the capacity and technology to offer customer-centric returns solutions.
The consumer perspective
"Returns are still so complicated to consumers," says Doddle's chief revenue officer, Mike Richmond. "Some retailers charge a fee for returns, others offer free returns, while some charge a different fee depending on how the customer returns their purchases."
UPS research backs this up, with 79% of customers saying a positive returns experience influences the decision to make future purchases.
What's driving growth in e-commerce returns?
The growth in e-commerce itself, fuelled by the pandemic, has led to an increase in the volume of e-commerce returns. E-commerce merchants have used 'free returns' as a promotional tool, similar to 'free delivery'.
A generation of shoppers has now been conditioned to expect free returns as part of their online shopping experience. Amazon has helped create this expectation, just as it has created customer expectation for fast, free delivery of e-commerce purchases.
The availability of free returns has then created the climate for customer behaviour including bracketing, and serial returning.
The 'serial returner' problem
The e-commerce sector has been grappling with the issue of serial returners – customers who buy without any intention of keeping their purchase. Amazon has imposed bans on customers who habitually return purchases – although defining a serial returner is a tricky business.
How can this issue be separated from 'bracketing'? Bracketing is where customers buy several sizes of the same item, and then return the items they don't want.
Amazon has tried to address bracketing with Amazon Prime Try Before You Buy (previously known as Amazon Prime Wardrobe), which allows Prime members to select up to six items for a seven-day try-on period. Customers are only charged for what they decide to keep, and returns are free.
How can retailers and carriers solve the problem of returns?
Before the problem can be solved, we need to fully understand what the problem is. There are multiple aspects to e-commerce returns, including the consumer perspective, environmental impact, retail margins, supply chain, and more.
Join Marek and Ian for a webinar on 'The returns quandary and how to solve it', on Tuesday, January 25 at 2:00pm CET.
We will be talking with leading experts in e-commerce returns, and our discussion will include key considerations for success in returns, as well as an exclusive case study from a retailer and carrier perspective. Register online here.
Follow the Last Mile Prophets on LinkedIn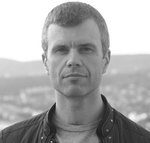 Ian Kerr is the founder and host of the Postal Hub Podcast, the weekly podcast for the postal and delivery sectors.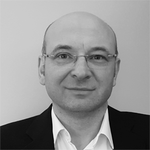 Marek Różycki is managing partner at Last Mile Experts, specializing in CEP and e-commerce last-mile advisory.