Post Luxembourg recently unveiled its 100th parcel locker installation – giving network density greater than countries such as Germany and France. What's the secret to the post's success? Ian Kerr, Postal Hub Podcast, and Marek Różyki, Last Mile Experts, go behind the headlines
Post Luxembourg recently unveiled its 100th parcel locker installation. The hugely popular lockers form part of Post's 'PackUp' out-of-home delivery network.
PackUp stations and PackUp points
The PackUp network includes parcel lockers, post offices and PUDOs. The first PackUp stations were installed in November 2011 and were an immediate success.
PackUp points are PUDOs operated at partner outlets such as gas stations or local retail stores. Parcels can be collected at PackUp points. Like the early Deutsche Post locker set-up, customers must register online to receive their parcels at PackUp stations or points, and this is something that may restrict take-up of this delivery option.
Nonetheless, the popularity of out-of-home delivery is such that Post expects to deliver more than one million parcels in the PackUp network (parcel lockers and PackUp points) by the end of 2019 which, for a country the size of Luxembourg, is no mean feat.
Accessibility is key
"25% of the packets that POST ships are distributed through PackUp stations," says Hjoerdis Stahl, Post Courier's director.
Luxembourg has 16 PackUp stations per 100,000 people, compared to 1.8 stations per 100,000 inhabitants in Germany and Belgium, and 0.9 in France.
Strong parcel locker network density is backed up with good accessibility. Of the 100-strong locker network, 95 are accessible 24 hours a day, seven days a week. Only five stations are located indoors.
The PackUp stations are carrier-specific, in that only Post and DHL Express can access them. (DHL Parcel and Post Luxembourg signed a strategic partnership on cross-border parcel shipping in 2018.)
Volumes powered by e-commerce growth
Post Luxembourg estimates e-commerce market growth in 2019 is to be 15% to 20% of total volume. This growth is mainly driven by international cross-border volume. The national domestic volume is growing in single digits. These trends are expected to continue in 2020.
Thorsten Runge, former Amazon director for Amazon transportation development and LME PRO Partner, says, "With all the press around same-day delivery, the huge take-up on the PackUp lockers shows that convenience and predictability 'trump' delivery speed. Speed often is only a poor proxy for delivery predictability."
Conclusion
We are not surprised at the growth of locker and PUDO usage in Luxembourg, after all this is the (European) home of Amazon and the country has a high population of tech-savvy young professionals.
A key driver in the growth of out-of-home delivery is the high number of people who commute to work in Luxembourg from neighbouring countries Germany, Belgium and France. An estimated 150,000 commuters cross the border each day – more than the population of the city of Luxembourg! They would almost certainly miss delivery in their home country, making it more convenient to collect their e-commerce purchases during their lunch break.
A sign-up process can be an inhibitor for the take-up of parcel lockers, and something that many parcel networks have already removed.
Finally, there's the question of keeping the locker network closed or opening it up to all carriers. Post Luxembourg has achieved a greater network density than its European peers – but would going carrier-agnostic unlock the volumes to create an even more comprehensive network?
Just the same, the post's PackUp network, enabling out-of-home delivery along with a range of other services we haven't even touched on here, is an example of where the future lies for e-commerce delivery services.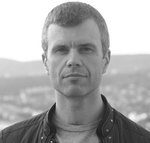 Ian Kerr is the founder and host of the Postal Hub Podcast, the weekly podcast for the postal and delivery sectors.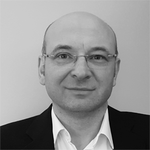 Marek Różycki is managing partner at Last Mile Experts, specializing in CEP and e-commerce last-mile advisory.