DHL Paket is launching a cross-border out-of-home delivery service. How will it work? What's the point? Ian Kerr (Postal Hub Podcast) and Marek Różycki (Last Mile Experts) discuss:
Delivery to closest drop-off location

Service will be for European destinations only at this point

Collecting customs duty at the delivery point, and why it's a terrible idea

Understanding customers' out-of-home delivery preferences

The UPU's .post initiative and customer delivery preferences

Could we see Google partner with the UPU on addressing data?

First-time delivery rates for out-of-home delivery

Customer service failures, returns, and first-time delivery rates

Charging customs duties up-front instead of on delivery
Learn more:
Follow the Last Mile Prophets on LinkedIn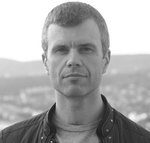 Ian Kerr is the founder and host of the Postal Hub Podcast, the weekly podcast for the postal and delivery sectors.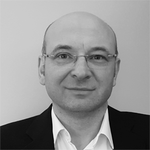 Marek Różycki is managing partner at Last Mile Experts, specializing in CEP and e-commerce last-mile advisory.