Has DPD come up with the magic formula for collecting e-commerce returns from residential addresses? Marek Różycki (Last Mile Experts) and Ian Kerr (Postal Hub Podcast) analyse DPD's new Predict for Collection Request service.
DPD has launched Predict for Collection Request, a new returns service that collects parcels from customers' doorsteps.
Last-mile 'from door' returns can be a massive headache. Customers often aren't home when the courier calls, and when they are parcels might not be ready or properly packed. This is compounded by the fact that the courier sometimes needs to check the item – especially with high value products – and complete any associated paperwork.
For this reason, the most efficient solution is an 'unattended' process whereby the customer delivers the product to a parcel locker, post office, PUDO (pick-up, drop-off) or access point. Learn more here.
DPD's 'from door' returns service uses Predict, DPD's interactive delivery tool, to minimize the risk of the customer not being at home. Returns are collected from customers and delivered to the seller or a chosen third party. The customer receives a text message or email the evening before the pick-up, giving the collection date. Another message follows the morning of the pick-up giving the one-hour time slot in which the parcel will be collected. The service aims to increase the chance of a successful first collection attempt.
It's all about the customer experience. Eric Dietz, CEO of DPD Netherlands, commented, "The proactive message service therefore means that our customers can offer their customers an extra service. This makes it easier for every link in the chain to return parcels and increases the chance of a successful first collection attempt."
DPD says there's an environmental benefit, too. Predict helps reduce CO₂ emissions – a 4% reduction so far, according to DPD.
While this service will help reduce unsuccessful pick-ups, it will not eliminate this risk, nor will it reduce the paperwork or (re)packaging time needed and therefore cost to the carrier.
Furthermore, the customer still needs to be at the collection address at the agreed time. It is telling that DPD U – the business unit that developed the Predict product – is using an out-of-home-based (PUDO) returns service.
Is this a 'no win' scenario? Well, not exactly. If there are enough access points or lockers to ensure that there is a reasonably efficient one around the corner from you, then the customer experience is pretty good. If it is an outdoor locker with 24/7 access and performance is standardized, even better.
DHL Parcel CEO Dr Achim Dünnwald told us, "Convenient returns are a must-have for e-commerce senders and shoppers. DHL has the largest parcel shop network in Germany and Europe alongside with lockers, and is driving density further to provide this convenience in a cost-efficient way."
DHL's network of Packstations (parcel lockers) and PUDOs in Germany is in many ways an ideal model, providing the great customer experience of 28,000 access points including 3400 Packstations. This equates to around 340,000 doors.
There are also some new ideas on the scene such as Amazon's 'hub' – residential parcel locker, or RPL – and variations of this. Correos in Spain is likely to have the largest number of non-Amazon RPLs, with around 3,000 situated throughout Spain.
Another approach is dedicated returns points such as Happy Returns, a US startup that operates physical points in shopping centers where customers can return online purchases, including for immediate refunds.
Here, the customer experience is great as somebody handles the return so there is no need to repackage, and an immediate refund is ensured. There are questions about the cost of such a dedicated infrastructure, unless they are able to achieve critical mass and some kind of complementary lower cost host locations.
Let's see where this goes, but our take is that Predict will help in last-mile returns but will only address one part of the problem of residential returns collections.
Bios: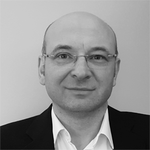 Marek Różycki is managing partner at Last Mile Experts, specializing in CEP and e-commerce last-mile advisory.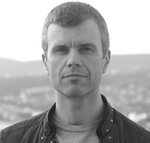 Ian Kerr is the founder and host of the Postal Hub Podcast, the weekly podcast for the postal and delivery sectors.