Amazon is using tents as temporary delivery stations across the USA. Is this a sign of growth or an indication of the company's intentions in the last mile? Marek Różycki of Last Mile Experts and Ian Kerr of Postal Hub Podcast analyze the phenomenon
Amazon is delivering packages out of large tents in cities across the USA as it races to develop its last mile infrastructure. The e-commerce giant has reportedly pitched tents in Tennessee, South Carolina, Arkansas, Georgia, Colorado, Louisiana, Kentucky and Idaho.
The 'tent' delivery stations (DSs) started popping up last year after Amazon announced its intention to grow its last-mile logistics network by recruiting more delivery service partners (DSPs) to hire and manage teams of drivers. Amazon staff or co-workers sort packages inside the tents, before delivery drivers load them into their vehicles and transport them to their final destinations.
Most of Amazon's 100+ delivery stations in the USA are in traditional brick and mortar type structures, while the tent DSs are meant to be a 'quick fix' until Amazon secures or builds more permanent facilities. The tent DSs only take a couple of weeks to build, enabling Amazon to launch rapidly in areas where it wants to expand its delivery network.
Speed of network development
The tent DSs can accommodate up to 300 people, don't require water or sewer lines, and are made of fabric pulled over a steel frame. Bathrooms are housed in nearby trailers. The tents incur low or no property tax, require little maintenance, and may even help save on energy costs due to natural light that filters through the fabric.
They aren't necessarily a cheap solution, though, and according to some estimates, one delivery tent costs over US$500,000 (£382,000). This may well be the case, given the additional infrastructure needed to meet work hygiene and safety conditions.
The tents are the result of several experiments at Amazon. One project that Różycki observed first hand involved old shipping containers being used as temporary DSs. While the containers themselves were pretty cheap, the cost of adapting them, by adding the minimum necessary supporting infrastructure, and the lack of operational flexibility in what is, after all just a large metal box, helped kill the project.
Does Amazon really need to grow its infrastructure so quickly? We believe that the answer is yes. In the USA, Amazon is estimated to manage about a quarter of deliveries in-house, but it is probably looking to grow that share when taking into account its search for more last-mile delivery partners. In the UK, which is arguably Amazon's most developed last-mile market, this share is estimated to be closer to 50%.
Conclusions
This is a smart way to quickly develop infrastructure that avoids onerous planning restrictions and enables a fairly flexible and mobile 'building'. It has been successfully used by other operators in Europe, especially to increase peak season capacity.
While we have seen some tent depots used for several years, the reality is that this is a temporary solution and that a more permanent structure is needed to offer employees reasonable working conditions and to maximize operational effectiveness.
There are other alternatives, such as asset sharing with infrastructure owners who have excess capacity, but these are unlikely to be as fast as pitching a tent and are not preferred by Amazon, which is an extremely 'tight knit' company and likes to have full control, wherever possible. That said, given our take on the expected growth trajectory here, we can expect to see several more tent DSs in the USA.
Image: Amazon delivery drivers will load parcels into their vehicles at the tents and transport them to their final destinations. (Image courtesy of Amazon)
Bios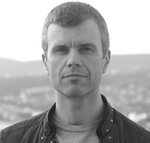 Ian Kerr is the founder and host of the Postal Hub Podcast, the weekly podcast for the postal and delivery sectors.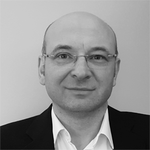 Marek Różycki is managing partner at Last Mile Experts, specializing in CEP and e-commerce last-mile advisory.