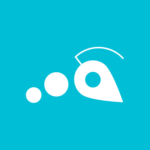 Urbantz is the world's leading last mile delivery management platform designed specifically for enterprises. We provide the answer to one of their most pressing questions: How do you scale deliveries sustainably as the complexity of your operation grows?
As your reach expands, your delivery network can become a tangle of internal fleets and external carriers, each with their own specialisms, constraints, coverage and costs.
Success means scale. Scale means complexity. Complexity kills clarity. And the last mile is the most complex part of the entire supply chain.
We empower the largest retail, grocery, e-commerce and logistics companies to easily manage mission-critical final mile operations across all their carriers in one place.
Our platform provides the tools to drive sustainable logistics at any scale, providing the clarity and control to allocate smartly across carriers, cut emissions, build unique workflows and ensure on-brand delivery experiences.
Happy customers include Carrefour, Auchan, ASDA, PostNord, CityLogin, Monoprix, FM Logistics and Majid Al Futtaim.