The Spectos Group, headquartered in Dresden, Germany, operates internationally in the fields of data collection, data analysis, technology, digitization and operations. For nearly 20 years Spectos has specialized in measuring postal service quality according to international standards, EN 13850 and EN 14534. Among many of its clients in the postal and logistics sector are Postcon, bpost, Lux Post, PostNL, Hermes and Singapore Post.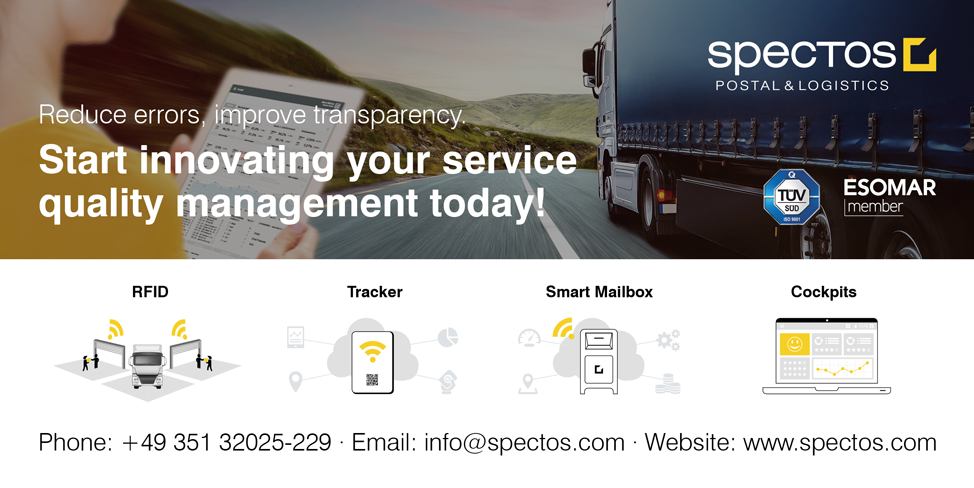 Spectos helps companies understand, measure, monitor the KPIs critical to the quality of service by continuously collecting, aggregating and analysing quality indicators such as transit times and meshing it with customer feedback, collected through multiple touchpoints. At the core stands the Spectos Real-Time Performance Management SuiteTM(RTPM Suite), a SaaS platform with services and modules for the ongoing monitoring of business-relevant information in real-time. Based on the Six Sigma concept, the RTPM Suite allows companies to close the gap between performance analysis and corresponding action to improve service quality.
In November 2018, the Swiss technology company Kizy Tracking SA was taken on as part of the Spectos Group. With the investment in Kizy, Spectos has strengthened its position in the field of data collection and data analytics for service quality management in logistics. The combination of the unique Kizy tracking technology, which gathers position data based on globally available mobile networks and local WiFi data, and the Spectos real-time performance management platform for data analytics, evaluation and quality control, results in innovative quality monitoring solutions.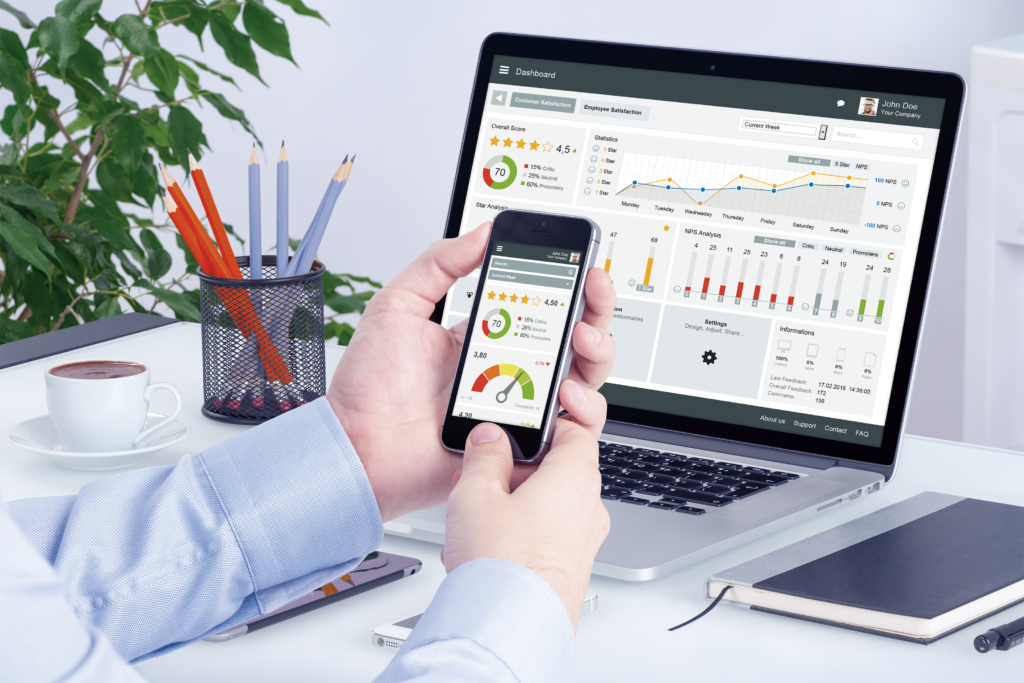 In addition to the use of cutting edge technologies to enhance service quality management, Spectos provides clients with a multitude of support services such as video coding and redress management, international panel management, in-house letter shop, mystery research and social media monitoring.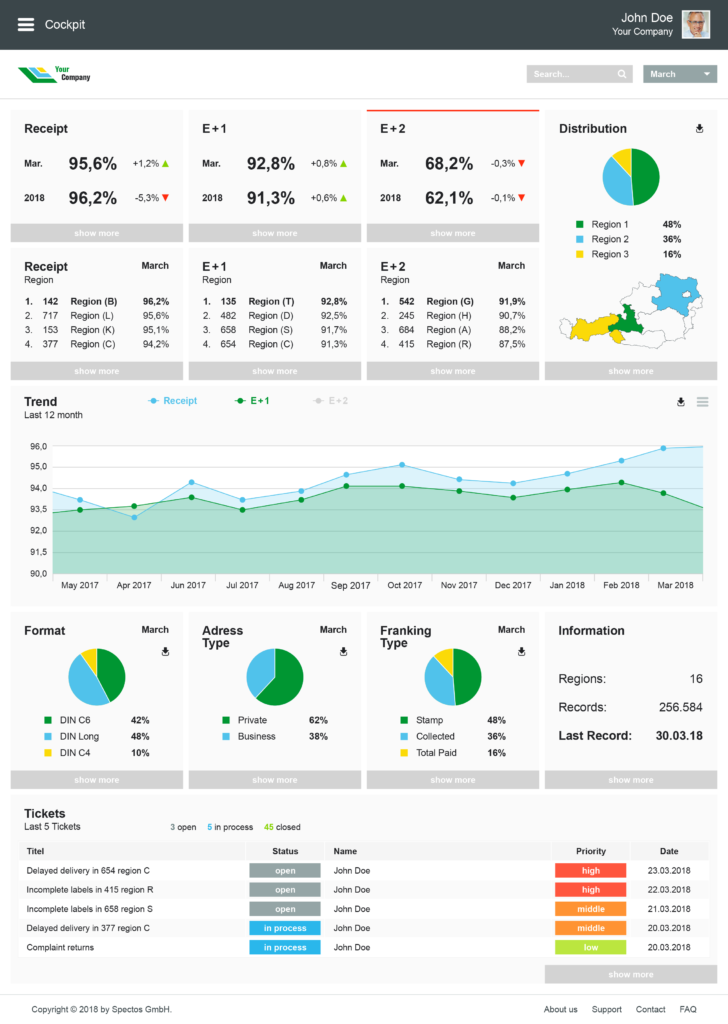 Spectos supports customers from Logistics, Mobility, Healthcare, Consumer Services, Urban & Public Services, and (e) Commerce with tailor-made B2B solutions for the monitoring, management and design of their service quality. Using state-of-the-art technologies, Spectos combines the voice of the customer through an enterprise feedback management system with operational data from ERP and CRM systems, as well as sensor data gathered from specialized technologies such as real-time tracking, RFID systems or WiFi tracking.
Our mission is to make data and information tangible for all organizations and thus close the gap between analysis and action, creating opportunities for growth and improvement on a daily basis.
The Kizy technology is a targeted addition to the portfolio of the Spectos Group, in order to ensure that its customers will continue to receive integrated solutions for a complete transparency of delivery processes on a global level. With a focus on the rapidly growing cross-border e-commerce market, the sensors in the trackers provide information on movement, light, and temperature, thus enabling innovative solutions for retail, food and pharmaceutical logistics.