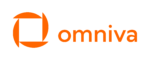 Small for now but delivering big in the future
We are an international logistics company from Estonia and the leading delivery company in the Baltics. We are new and small company for now, but we have ambitions just like yours and work hard just as you and are crazy enough to make an unlikely success in unconventional markets.
We work hard enough to be fastest growing company in the region. We are crazy enough to enter new markets and provide modern solutions there. We are ready to adapt to any circumstances and last minute changes. Our solution provides opportunities to earn more with less investment. We provide large logistics networks and cooperate with most reliable partners.
What we offer:
Last Mile Services
4 main hubs in Budapest, Kaunas, Bishkek, and Muscat operating in neighbor markets offering 4 services - not registered/registered parcels, economy parcels, courier services.
Logistic Support
3 unique solutions - air freight for postal shipments, road feeder services for postal and non-postal shipments, closed transit services.
Custom Clearance
Customer service have 4 products - important one-stop-shop, delivery duty paid/unpaid, cross docs in a bonded warehouse with closing and opening EU transit declarations.
Handling and Management
Individual approach for each client. Customs services have 4 products - returns, undelivered items, bag & item handling, relabeling.
Technological Set-up
Developed state of art technological tools. Parcel machine operating software - Flamingo, sorting & core operational system - Phoenix, International transit Management systems - Octopus.
Our focus at the Expo will be on highlighting our latest technological advancements on last-mile delivery and the introduction of our product network in unique areas such as Central Asia, the Caucasus, Eastern Europe, and the Middle East.
Our seasoned international business team will be ready to present tailored solutions and services that we have in our portfolio as well as talk about our values and vision.
Come meet us at booth number 2084!
Youtube link: https://youtu.be/0FXbMI7J8X8