Fives Intralogistics S.p.A.
Fives designs and supplies automated sorting systems for postal and express courier, e-commerce and distribution companies.
Fives' turnkey solutions for post and parcel industry enable optimizing the performance of any type of installation, from smaller terminals and depots to medium and large-scale hubs.
The full range of material handling and storage solutions are based on proprietary technologies suitable for processing several product lines, such as smalls, flyers, parcels as well as non-compatibles items.
When the number of sorted items exceeds 4,000-5,000 parcels per hour, Fives proposes turnkey systems based on GENI-Belt cross-belt technology, which is particularly suitable and convenient for high capacity installations in large hubs. For lower sorting capacity rates between 3,000 and 6,000 pph, Fives offers handling solutions based on a long linear conveyor equipped with integrated data capture and weighing system and single point diverters, such as pop-up sorter or wheel swiveler.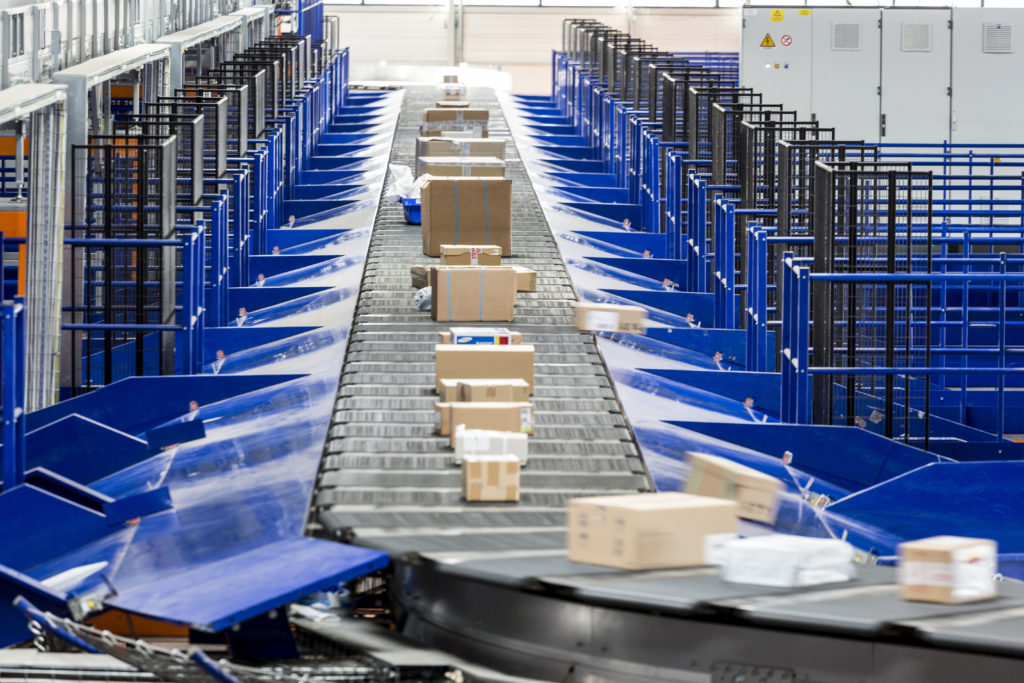 The new added technology is the GENI-Ant, the distributed sorter based on autonomous mobile robots.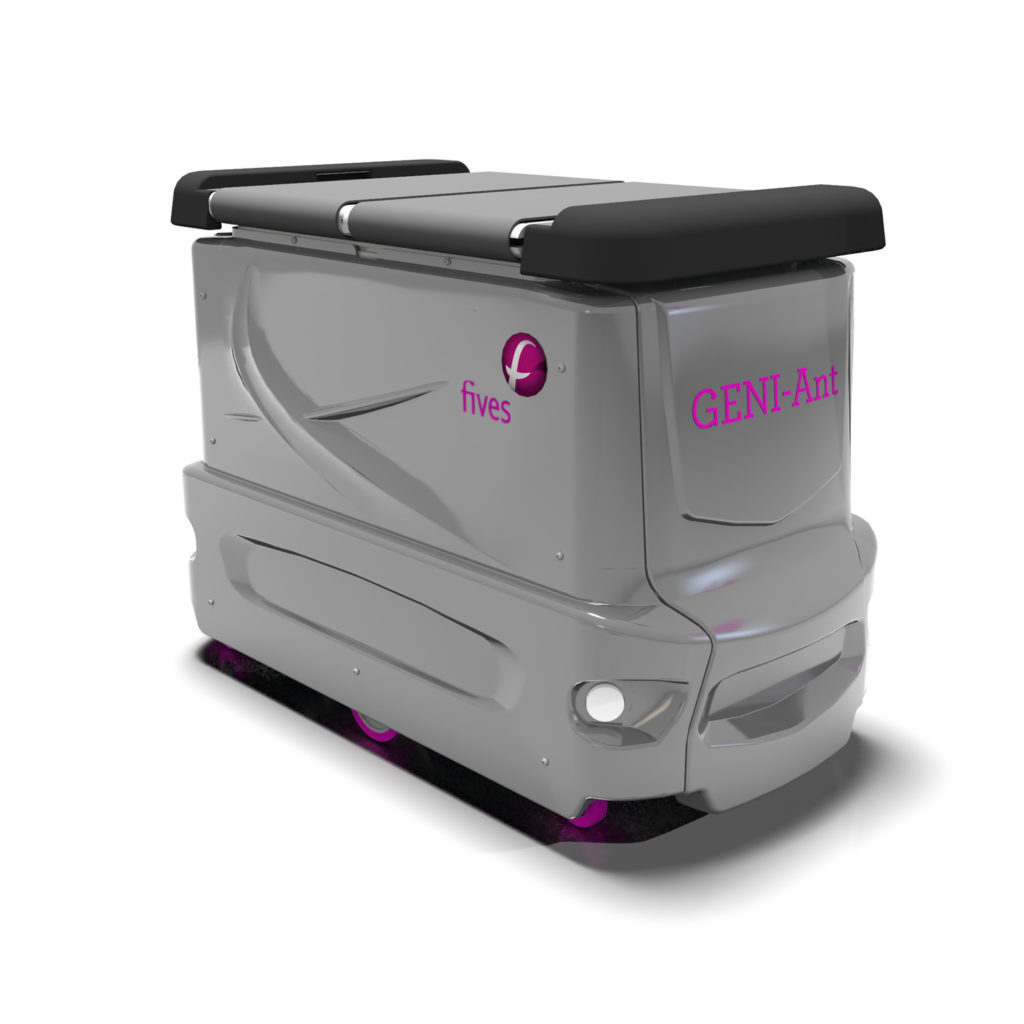 Both GENI-Belt and GENI-Ant can adapt to various layouts and fit also in small spaces with building constraints, they are scalable and extendable step-by-step to adapt to changing situation inside the sorting center.
Moreover, Fives recently developed two products to enhance the throughput and the uptime of the GENI-Belt sorter:
the automated induction line named GENI-Feed, and
the parcel singulator named SOLI-Modular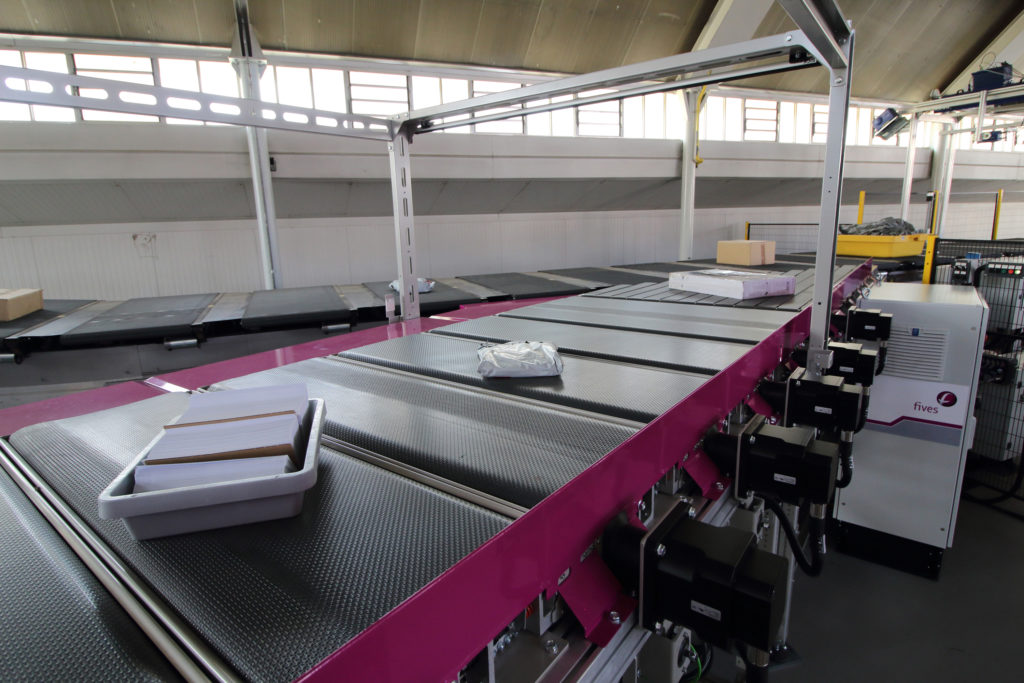 The integration of SOLI-Modular and GENI-Feed results in a modular singulating and feeding system that delivers a stable row of aligned and spaced items to the sorting equipment, increasing the performances of the whole distribution center.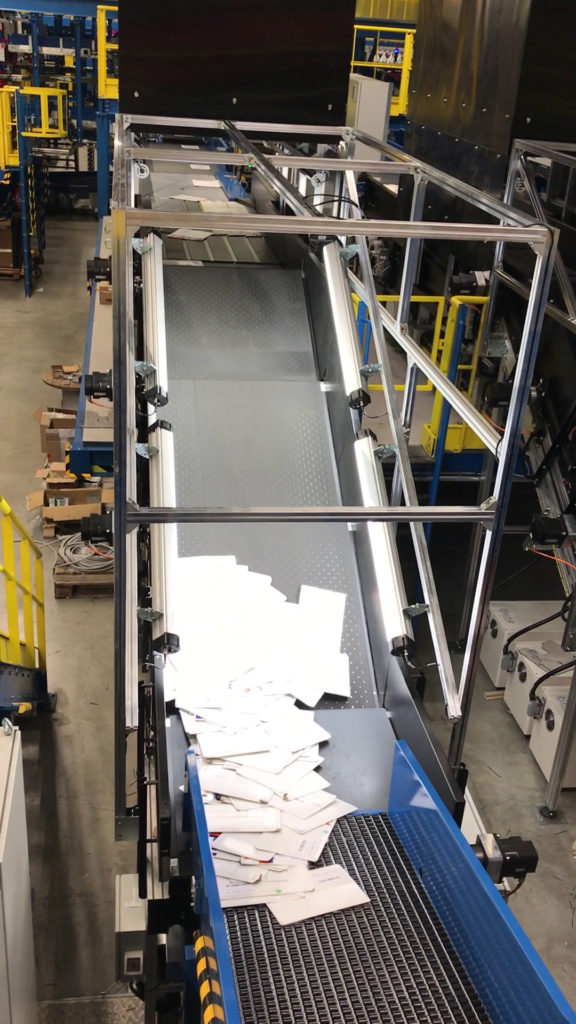 Our main objective is keep offering innovative technologies to meet all our customer business goals
GENI-Ant launch at Post-EXPO2019
Smart Automation Solutions
GENI-Belt cross belt
Automated Singulators