Fives is a leader in cutting-edge solutions to automate warehouses and logistics platforms and is committed to help customers increase system throughput, reduce operation costs and improve productivity at their installations.
The Group supplies major international actors in delivery and postal services, as well as distribution and e-commerce businesses, designing complete turnkey solutions for warehouse handling, order assembly, sorting and shipping along with an extensive range of services.
Fives' intralogistics experts are capable to execute projects of different sizes, from local depots to large-scale hubs and specialize in flexible, future-proof systems for various markets:
-     Food industry: production flow management and dispatch logistics
-     Distribution: all type of orders with single or multiple parcels
-     E-commerce: flexible solutions, adapted to companies of all sizes
-     Postal and courier: all-speed parcel handling and sorting systems
-     Manufacturing industry: production flow management, dispatch logistics
-     Airport: baggage handling systems
The technology portfolio includes singulation and sortation systems, conveyors, robotics and software solutions.
Fives' smart automated solutions are flexible, scalable and future-proof. They can be easily adapted to unpredictable and sudden changes of the market and enable the customer to change processing inside the distribution center with no difficulty according to the growth of volumes.
In the early 1980s, Fives invented the cross belt technology that is still recognized globally as the cutting-edge technology in high-speed and high capacity sortation.
In order to respond to the constantly changing scenarios and offer the most flexible and resilient solutions, Fives introduced the first AMR-based sorter able to be loaded automatically with parcel of all types and sizes.
[caption id="attachment_15944" align="aligncenter" width="702"]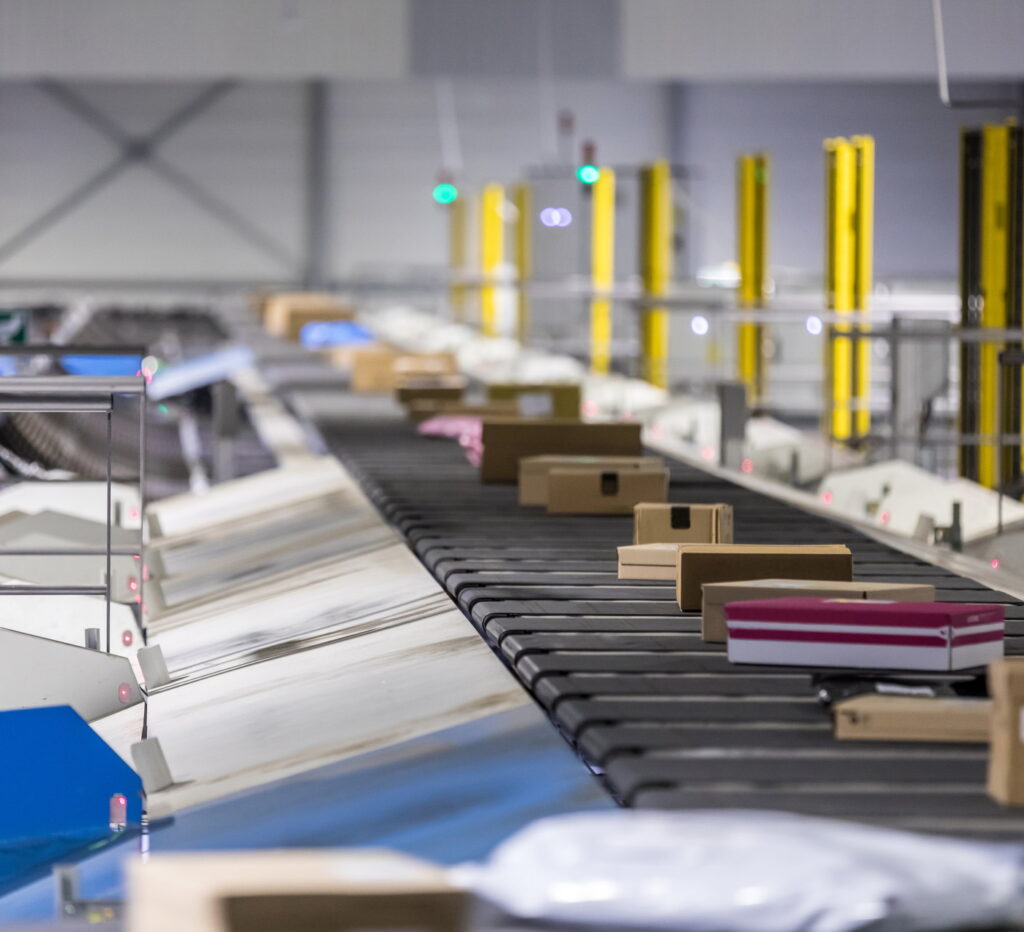 Fives' GENI-Belt Cross belt sorter[/caption]
[caption id="attachment_15946" align="aligncenter" width="1015"]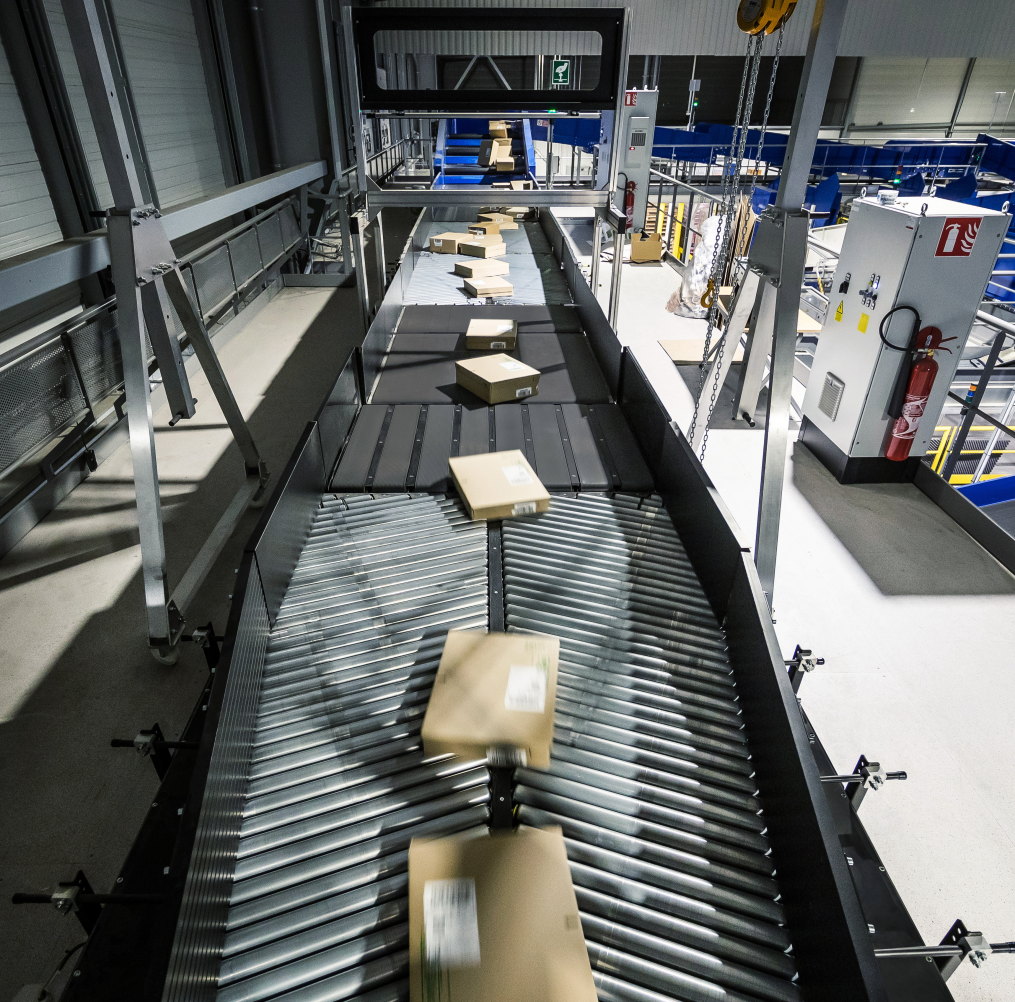 Fives' SOLI-Modular Singulator[/caption]
[caption id="attachment_15943" align="aligncenter" width="702"]
Fives' GENI-Ant AMR-based sorter[/caption]