As the Covid-19 pandemic spread across the world, it quickly became clear that unprecedented pressure would be put on delivery networks – and posts' communications teams had a key role to play.
The Postal Hub Podcast and Plefora, an organizer of postal, parcel and logistics events and forums, workshops and seminars, recently conducted a survey of communications professionals, which revealed some of the key ways that communications teams helped postal operators respond to the health crisis.
Each postal company used different methods to keep their staff and customers up-to-date on the post's activities in the fast-changing situation.
A sudden change to delivery and post office networks
Some postal operators saw parcel volumes double virtually overnight. Unlike traditional peak periods, there was no time to prepare, meaning many postal operators were struggling to process the skyrocketing numbers of parcels in their delivery networks.
Posts' efforts to deal with these volumes were complicated by factors such as teams working from home, staff absences and social distancing requirements in processing centers.
Some post office networks were closed altogether, some reduced their operating hours, while others soldiered on – sometimes as one of the very few businesses open in the community.
Along the way, posts became a central part of many governments' response to the pandemic, being nominated as essential services and performing important functions such as distributing vital supplies to the community.
Importance of clear messaging
In these circumstances it has been critically important to have quality communications – both internal for staff and external for customers and public relations.
For internal staff communications, posts turned to a variety of tools, including online conferencing tools, staff apps, website/intranet, SMS, social media, and email.
While posts used traditional media – including television and radio – to communicate with the public, there was a boom in social media.
The social media barrage
Customers stuck at home waiting for parcels often turned to social media to express their feelings – and communications teams were increasingly responding to customer queries via the same social media channels.
But social media wasn't just being used as a forum for customer complaints.  Posts were able to leverage social media for internal and external communications.
For example, social media was also used for sharing information with delivery teams who might not have access to internal messaging tools.
Some posts increased their spend on social media advertising, taking advantage of lower than usual advertising costs for social media platforms.
Business as usual?
Despite the pandemic, postal operators continued to launch new products and provide new services in addition to coping with the challenges presented by the pandemic.
Throughout, it is clear that the ability to communicate clearly, quickly and effectively to staff and customers was more important than ever and a reason why the sector is emerging with a new sense of purpose and an enhanced reputation as an essential service.
Join our next workshop
We are planning to hold another online workshop for communications professionals during Q3 2020. To register your interest, complete the form here: http://www.thepostalhub.com/communications-social-media-workshop
Alternatively, contact the authors via their social media profiles.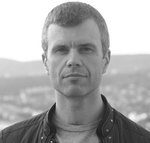 Ian Kerr is the founder and host of the Postal Hub Podcast, the weekly podcast for the postal and delivery sectors.

Derek Osborn is a postal business and career coach at Whatnext4u