Receiving over-sized boxes often distresses consumers and at the same time shippers could be paying excessive charges to ship fresh air. Why are shippers still doing it? Neopost Shipping's Jo Bradley investigates
Anyone who shops regularly online will be familiar with receiving a box that is several times larger than the item it contains, with void-fill taking up the excess space. It's distressing.
Surveys show that for half of consumers, excessive packaging is one of the most annoying things about online shopping. Research conducted by a leading delivery management company in March this year found that 75% of respondents said they wanted e-retailers to minimize parcel packaging waste and use environmentally friendly materials for packaging their online purchases.
There are important reasons why online businesses should listen to these concerns. Many shoppers receiving non-eco-friendly packaging choose to leave a bad review or tell friends, with some 15% deciding not to purchase from the company again.
Until fairly recently, shippers have managed to avoid the financial consequences of shipping air. In fact, there was little incentive for them to minimize the volume of packages. Which is strange, as unnecessarily large packages contribute directly to pollution, congestion and carriers' costs. Obviously, the larger the box, the fewer that can fit into a roll cage, or directly into a truck. Therefore carriers have to use more trucks, larger trucks, or both.
Historically, carriage charges for domestic deliveries were based on a parcel charge with maximum weight and dimensions per parcel, so there was no incentive to use a smaller box as fresh air moved for free. However, that is changing. Shippers may not have noticed, but shipping fresh air is beginning to cost a lot of money.
More recently, many of the larger carriers and couriers have moved to a dual system whereby carriage is charged at a rate based on actual weight or 'volumetric' or 'dimensional' weight, whichever is the greater. Mail services have been doing this for some time, and it is standard for airfreight, as one might expect, but it is now rapidly becoming the norm for road carriage as well.
But what is this apparent oxymoron 'volumetric weight'? Essentially it consists in calculating the volume of the package (length x height x weight) and applying a factor representing an entirely notional density. This factor can vary among different carriers and also across different services.
This can make a lot of difference. To take an example, a carton of 40 x 40 x 25cm containing something lightweight, say clothing, might have a 'true' weight of less than a kilogram. But carriage will be charged at the 'volumetric' weight, which using such a factor mentioned above, could well come out to as much as 8kg. That makes a significant difference to the carriage charge!
Why do so many companies continue to ship large amounts of empty space? Well here are a few empty excuses. Many firms will say they have neither the time nor the labor to 'hand build' boxes and cartons – they have to use a limited range of preforms in standard sizes, and the 'best' size may have run out at the packing station.
However, packaging technology has advanced significantly in the last few years and now intelligent systems have been developed that can rapidly tailor-make cartons to the exact size, automatically, as required. Neopost Shipping's CVP-500 automated packaging solution, for example, constructs a box sized specifically for each single or multi-item consignment – no oversizing, nor redundant void-fill material needed. It can do this with a throughput of up to 400 boxes per hour with a single operator, consistently bettering the productivity of conventional packing stations.
Businesses can now be a lot cleverer about the way they package and ship online orders.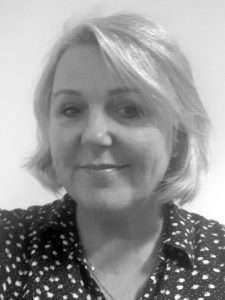 Jo Bradley is business development manager for Automated Packing Solutions at Neopost Shipping. Visit Neopost at Parcel+Post Expo at booth 1665.