Emirates Post Group Company (EPGC) has appointed Badr Al-Olama as the new chairman of the organization.
Al-Olama is the current executive director of the UAE Clusters at Mubadala's Investment Company, and he also spearheads the organizing committee of the Global Manufacturing and Industrialisation Summit (GMIS), a collaborative platform jointly established by the UAE and the United Nations Industrial Development Organization (UNIDO).
He also holds the post of chairman of Strata Manufacturing (Strata) and Sanad Group (Sanad), while serving as a board director at Al Yah Satellite Communications Company (Yahsat), Mubadala Health, Shuaa Capital, Oumolat Security Printing, as well as a number of automotive and energy joint ventures in Algeria.
With Al-Olama at the helm, EPGC is set to forge ahead with its diversification, digitalization and expansion efforts aimed at further enhancing the presence of its brands in local, regional and international markets.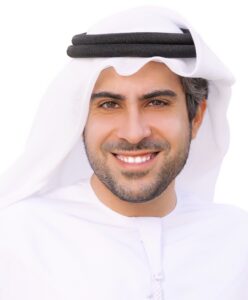 Commenting on his appointment, Al-Olama said, "I am honored to lead, alongside the board and management, the next phase of business transformation for Emirates Post Group. I am confident that, as a team, we can make a substantial contribution to the diversification of the nation's knowledge and innovation-based economy, as well as drive sustainable growth towards the next 50 years.
"By building on the successful milestones that were achieved under the leadership of my predecessor, Mohammed Sultan Al Qadi – a remarkable individual who has left an incredible legacy at Emirates Post Group, we will continue to pursue a strategic and innovative approach that embeds a performance excellence mindset to intensify the growth and transformation of Emirates Post Group."