Parcel+Post Expo 2022 opens next week (October 18, 19, 20, 2022) in Frankfurt, Germany. Combining an international exhibition showcasing the latest, most innovative technologies with a live conference – including the opening World Leaders Forum organized by the Universal Postal Union on Monday, 17 October – this year's event is shaping up to be the biggest and best in the event's 25-year history. If you haven't already, register here for your free entry pass. 
See the latest innovations from over 200 exhibitors
Featuring over 200 exhibitors, visitors will be able to meet with the major parcel delivery industry technology suppliers, as well as some of the most exciting, new startups, disruptors and young innovators, to discover the latest in robotics and automation, e-commerce fulfilment and intralogistics, plus autonomous and electric vehicle last-mile solutions. With more first-time exhibitors than ever before, new supply chain partners and business solutions await. Read the latest exhibitor news here.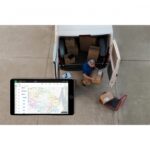 Innovations on show include Giro's GeoRoute software, which helps postal operators with their entire planning and optimization process for last-mile mail and parcel operations. From strategic, long-term planning to dynamic optimization on the day of operations, GeoRoute helps balance routes, implement new organizational models and redesign mail and parcel networks. The software's innovative dynamic-planning features produce sustainable solutions that respect operational constraints. The solutions can be dynamically optimized up to the final sorting, resulting in fewer operational processes and improved efficiency while also benefitting from the local knowledge of planners and couriers to maximize operational efficiency.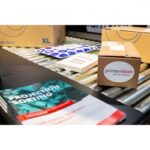 Prime Vision, a global specialist in computer vision integration and robotics, will demonstrate its robotic sorting system at Parcel+Post Expo 2022 in Frankfurt. The Robin robots use the latest recognition, identification and robotics techniques to optimize the automation of sorting processes. The Robins have been designed to scale up sorting operations quickly and flexibly and thus futureproof them. This low-threshold solution can be set up in a short time: Prime Vision says it installed 700 in the last three months of 2021, at dozens of sites across the USA, to help sorting centers absorb the end-of-year peak.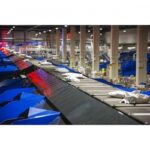 Vanderlande will showcase a data analytics solution designed to provide parcel hubs with fast, reliable and efficient automation that can help operators understand how their sorting systems are performing. The aim of the tech is to support decision making related to maintenance planning and daily operations while easing the work of on-site teams. This is because its use of data also enables Vanderlande to provide lifecycle planning services to the parcel delivery companies that use its equipment. By improving lifecycle planning for sorting systems, Vanderlande expects to reduce breakdowns and running costs while increasing operational efficiency.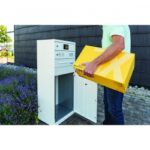 Renz will be at the Expo to introduce its intelligent letter and parcel box system, myRENZbox. Located at the front door of any house, or centrally in a residential district, any logistics provider can deliver goods to the myRENZbox or collect them there for return – discreetly, contactless and 24/7. Every parcel can be delivered safely and successfully on the first attempt. All the courier needs is the PIN, which is supplied with the delivery address. Other service providers, such as food suppliers, bakery services or laundry services, can be connected to the open system. Alternatively, the myRENZbox can also function as a closed system, only operating on one delivery process – or tailored to one logistics provider. In this way, it can meet special requirements and, for example, also act as an intralogistics system in the corporate environment.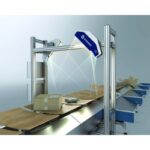 Vitronic will display its latest 3D volume measuring system, VolumeC HD 3.x, which can detect even the tiniest items from 20mm in height and on all conveyor systems. In-line and with throughput speeds of up to 3m/s, the system captures the dimensions and contours of the transported shipments in any rotational position along conveyor systems. Precise and certified dimensioning is essential as shipments continue to get smaller and the shape is more and more often irregular. Certified dimensioning is vital for CEP providers to realize automatic invoicing to protect their revenue.  VolumeC HD 3.x is also approved for tilt-tray sorters, which still account for a significant share of conveyor technology in Europe.
Körber Supply Chain Logistics' (previously known as Siemens Parcel Logistics) will present a range of future-oriented technologies and software solutions for the processing of the entire mail and parcel spectrum. The company will present two products for efficient automatic processing: VarioPick – a highly efficient robotic solution for dynamic picking; and Visicon – a speedy solution for singulating bulk streams, together with Visicon Compact, its smaller, space-saving version.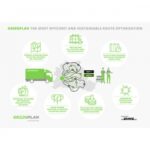 Built in cooperation with the Research Institute for Discrete Mathematics at the University of Bonn in Germany, Greenplan will display its time-dependent travel time software to help plan routes in a truly efficient and effective way. One of the most important features of Greenplan's route-planning algorithm is its time-dependent travel times which enable drivers or technicians to arrive at their destinations in the shortest possible time. Time-dependent travel times consider the traffic flow velocity in all areas and on all possible routes depending on the time of day and, therefore, can find the fastest routes dependent on these different traffic patterns.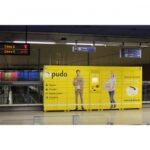 kernTerminal, a pioneer in the development of intelligent locker technologies and scalable locker networks, will present its new Frigi Terminal, which includes a compressor in each column, giving each column a configurable temperature that can be adjusted at any time to meet the needs of the customer. In addition, the size of the compartments can also be changed, creating a very efficient refrigerated terminal for all types of businesses. The company will also present its kernTerminal Hybrid Locker, which can be operated independently with batteries or via an existing power supply, while various integrated communication technologies ensure it can always be operated securely.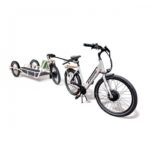 On a mission to transition every urban delivery mile to light electric vehicles, Zoomo's unique delivery solution offers more than just the vehicle. It offers a vertically integrated platform that encompasses custom heavy-duty e-bikes, a physical servicing and maintenance network, a software platform for efficient vehicle management and a finance offering. Stop by its booth to see the Zoomo Zero, an e-bike purpose-built for delivery, which comes equipped with an electronic lock, four-hour fast charging, an eight-hour battery, and a frame-integrated rear rack that can haul up to 40kgs – with the option to add further storage (such as front racks and cargo boxes) via an extensive accessories offering.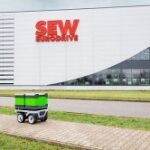 Sew-Eurodrive will present its emissions-free delivery robots, designed to 'green' the last mile. The delivery robots are currently in use and being tested the efeuCampus (eco-friendly experimental urban logistics campus) in Bruchsal, Germany – a dedicated innovation center for autonomous urban freight logistics, located in the heart of the Karlsruhe Technology Region. The campus takes the form of a city district that has around 240 residents, private and rented homes, lots of offices, laboratories, a school, a large open green space and public traffic areas. Show visitors will be able to discover the latest lessons from the project and see the robots for themselves.
Parcel+Post Expo will also continue to host an exclusive PIP Innovation & Startup Day, specifically designed to allow startups, pre-selected by a jury of industry and innovation experts, to pitch a host of new solutions and products to an exclusive judging panel, with the winner announced during the Parcel and Postal Technology International Awards, to be held on Tuesday, October 18. There's also a dedicated Innovation Startup Zone on the Parcel+Post Expo show floor, where most of the companies competing for the PIP Startup trophy can be found.
180+ speakers at the conference
Featuring expert industry analysis and opinion, alongside a multitude of exclusive networking opportunities, this year's Parcel+Post Expo conference (rates apply) will run over four days (including the UPU's World Leaders Forum on Monday 17 October), and feature over 180 speakers across 30 dedicated sessions (see below). Leading names set to present include Paul Donohoe, digital policies and trade coordinator at the Universal Postal Union; Nikola Hagleitner, CEO post & parcel Germany, Deutsche Post DHL; Jorge Santos, IT products solutions director, CTT Correios de Portugal; and Jasmina Ferk, director of strategy, Pošta Slovenije. See the full speaker list, and check out the program, online, and book your conference pass to ensure you don't miss out on the conference event of the year.
CONFERENCE PROGRAM AT A GLANCE

UPU Day: Monday, October 17

Universal Postal Union World Leaders Forum: Partner to transform – Powering postal digital (r)evolution

Session 1: Towards global digital readiness – enabling a powerful digital postal ecosystem

Session 2: Game-changing emerging technologies – how emerging and advanced digital technologies can re-shape the postal industry

Session 3: Driving change in the postal sector – how to leverage the enormous partnership potential

Postal technology show: Part 1 – Universal Postal Union Postal Technology Centre showcase

Postal technology show: Part 2 – Private sector partner showcase

Day 1: Tuesday, October 18

Post and parcel strategic directions – industry leaders (Plenary Keynote and panel)
The future shape of the sector
What next for parcels?
Cross-border challenges and opportunities
PIP Start-up competition
Returns and reverse logistics
Green transport initiatives, electric vehicles, fleet transformation
Solutions for cost and revenue management
Latest innovation in parcel locker technology

Day 2: Wednesday, October 19

Digitally enabled business – 'digital customer touch points'
New technologies and the digitization of the supply chain
Winning the race for the last mile
Facing the challenges of sustainability
Urban/city logistics, emission free cities, consolidation hubs
Challenging thinking with different perspectives
Warehouse and fulfillment, track, trace and data management
E-commerce ecosystem tools and solutions
AI, robotics and automation
Innovative solutions for the last mile

Day 3: Thursday, October 20

Small post perspectives
The Conference Debate
Post Europe innovation forum in partnership with PIP
The long view
Latest innovative technologies – AI, data, autonomous vehicles, robotics
Fulfillment, warehousing and sorting solutions