AI-backed cross-border trade compliance platform Eurora Solutions (Eurora) has partnered with Joom Logistics (Joom), a third-party logistics (3PL) provider for companies looking to trade with Europe from Japan, Hong Kong, South Korea, mainland China and Turkey. This collaboration enables Joom to leverage Eurora's advanced technology to simplify customs clearance and enhance cross-border trade efficiency.
Joom works with various clients, including merchants selling on cross-border marketplaces and e-commerce websites built on platforms like Shopify or Shoplazza, and delivers more than five million parcels per month.
Dmitry Chernyshov, CEO of Joom Logistics, said, "One of the key issues in cross-border delivery is customs clearance. For our clients from Japan, Hong Kong, Mainland China, South Korea and other regions, we strive to make this process smooth and easy, as if they were shipping parcels domestically. Our cooperation with Eurora helps us find harmonized system (HS) codes faster, lower our operational costs, and increase our overall logistics performance."
Allocating the correct HS codes for cross-border shipments can be challenging, especially for companies selling a large variety of products. Incorrect allocation can result in incorrect duties and taxes as well as potential fines and delays from authorities. This acts as a barrier for several merchants expanding their business internationally. Eurora's partnership with Joom will help address this challenge by leveraging AI and ML to automate the HS code allocation, ensuring accurate and efficient cross-border trade compliance.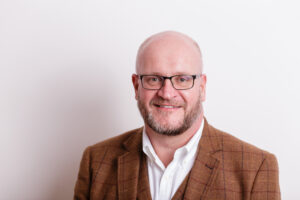 Paul Scratchley, commercial director of Eurora (right), added, "We're proud to partner with Joom Logistics and provide their clients with a streamlined solution for customs and import regulations. This collaboration is part of our ongoing efforts to expand our reach and bring our technology to more e-commerce merchants across the globe."
Eurora's proprietary AI/ML platform boasts a processing capacity of up to 5,000 requests per second with 98% accuracy. More than 250 clients use Eurora's platform to handle millions of parcels daily.