Saudi Arabia is positioning itself to become the new logistics hub for the Middle East. The region holds great opportunity for those who understand the market and its last-mile potential. Expert analysis from Dirk S van Doorn and Marek Różycki (Last Mile Experts).
The Middle East is located in the heart of the global trade routes between East and West. For years, the UAE has positioned itself as the premier entry point into the Middle East as well as the ultimate re-export point to Africa, the sub-continent and Europe.
As international trade slows down in the Middle East, countries and sub regions are looking at ways to become more efficient and leverage their strategic positions within the global geography and trade lanes. Some countries represent a large domestic market opportunity and others continue to build on the back of their first-class infrastructure built during the boom times. It is therefore no surprise that the UAE continues to be an important link in the global supply chain, despite its relatively small population. Now, Saudi Arabia too is seeking to leverage its relatively large domestic market to expand its logistics capabilities in the Gulf Cooperation Council (GCC).
The Middle East has a young and smartphone-savvy local population who want better e-commerce services, specifically around customs clearance and last-mile delivery. There has been exponential growth in the number of companies tackling e-commerce last-mile delivery. As more competition enters the market there is a risk that ultimately delivery prices will be under pressure and this will shortly be followed by a reduction in service levels, as operators need to continue to make a profit. This will either result in customers leaving or changing providers, or providers having to merge to achieve a better economy of scale and become more cost effective while maintaining a certain service level.
With today's need for instant online track-and-trace capability, there are also significant investments required to provide in-transit visibility to the end customer. The net outcome of these developments is that some delivery companies will go out of business and others will be forced to merge with other local operators or will be purchased by external or domestic investors. To some degree this can already be seen in markets in Asia with companies such as Aramex in India who have divested their domestic e-commerce last-mile delivery business. Other well-known international delivery brands are also considering exiting the domestic last-mile e-commerce business in various markets.
What has also become interesting is that external investors don't always understand what they are buying into and what the growth prospects are like in these markets. While newspaper headlines and trade magazine articles talk about double digit e-commerce growth, this is all from a relatively low base when compared to Europe, parts of Asia or North America.
Yet foreign companies still venture to make acquisitions of last-mile delivery companies, integrators, and freight forwarders without having the necessary understanding of what is required to continue to build a sustainable and profitable business. There are a number of acquisitions made by foreign investors without taking the right due diligence approach or understanding the challenges of the market and its growth potential.
There are some major success stories too, such as the most recent acquisition of the remaining 49% of Namshi.com in the UAE by Emaar Malls. And now, with Amazon having entered the market through the acquisition of Souq.com in the UAE, there is no doubt that further acquisitions and investments will take place in the Middle East. Other brands such as The Modist continue to grow at a fast pace across the Middle East and beyond.
From the growing number of requests for advice on the local market we've received over recent months, it is clear that companies and investors are seeking to build capacity in the Kingdom of Saudi Arabia. Some of these are by way of an outright purchase and others via greenfield operations. Some companies are seeking to have a 'reverse flow', meaning that the traditional approach of landing goods in the UAE and then distributing them across the GCC and Middle East is now being questioned and companies are now investigating landing goods in Saud Arabia and distributing them out of the Kingdom into the GCC and the rest of the Middle East. The Saudi authorities are working on creating a friendlier and more efficient environment in order for the private sector to use Saudi Arabia as a logistics distribution hub for the Middle East and GCC.
There is no doubt that the Middle East is ripe with opportunity, but it is about paying the right price for the right purchase or investment. After all, investors want a return on what they have invested in and don't want to hear of yet another investment that has gone awry due to a lack of understanding of the market or the due diligence having been done on an Excel sheet in a country far away with no real market understanding or market intelligence.
While the UAE (specifically Dubai) has traditionally been the entry point into the GCC and Middle East, the Saudi opportunity cannot be underestimated for investors as well as service providers seeking to play a role in the supply chain for the Middle East. The question that will need to be answered is: Will Saudi Arabia harness its potential and move quickly enough to accommodate the requirements of rapidly changing digital economy and the physical supply chain that supports it and the wider GCC and Middle East?
In the post mortem analyses it comes down to the fact that smart investors have done their homework and taken an informed decision on their investment supported by local 'know how' and 'do how'. Time will show who is successful here but we believe that rewards await informed investors in the Middle Eastern last mile.
Bios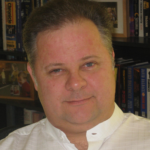 Dirk S van Doorn is Last Mile Experts' associated partner, Middle East & Africa.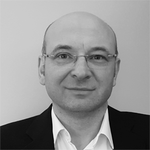 Marek Różycki is managing partner at Last Mile Experts, specializing in CEP and e-commerce last-mile advisory.