Chinese e-commerce giants Alibaba and JD.com are setting up bases in Europe – and this promises to shake up the last mile. Marek Różycki, Last Mile Experts, and Ian Kerr, Postal Hub Podcast, look at how the Chinese could enter the European market.
If the Chinese e-commerce giants Alibaba and JD.com are to have any chance of competing in the lucrative European market, they need to offer a customer experience closer to Amazon's best-in-class offering. Cheap prices alone aren't a world-beating formula. Delivery quality and customer control are crucial to a first-rate customer experience.
A European home
JD.com has supposedly had plans to make a major play in Europe for some time – perhaps management was distracted by its failed Australian experiment.
According to reports, representatives of JD Logistics (JD.com's logistics arm) are currently touring Europe to choose a good base on the continent.
"Both Alibaba and JD are making concrete steps to create their initial European hubs. Alibaba signed a deal with the Belgium government for a 220,000m2   warehouse at Liege Airport which will open next year, and JD has held high level meetings for a similar operation in Zeebrugge," explains Juan Sotolongo, senior partner at 722 Consulting and an expert in Chinese e-commerce delivery.
Why Europe and why now?
Amazon is continually reinforcing its position in Europe through strong development of its last-mile competence. Despite an attractive product-price mix, the Chinese are way behind on customer experience here. Marek's own experience when ordering on Alibaba is a point in case: almost nonexistent track-and-trace and four weeks and longer delivery time (at the time of publishing, the item still hasn't arrived and a month has passed).
Recent research shows that customers prefer e-shops with a customer centric last mile and avoid those which are unable to offer the choice and quality they demand. This is why Alibaba and JD.com are looking for the best way to make this happen.
Securing a (last-mile) base in Europe
While any network doesn't need to be asset heavy, Alibaba and JD must have a European base with localized customer service and state-of-the-art interactive delivery management solutions. More importantly, they need to move away from cost-only thinking, in favor of customer experience – in the way Amazon does.
So, what are the options? There are no pan-European networks available right now; Hermes does cover several important markets and has been looking for a strategic investor (who can offer synergy) for some time – it is rumored that DPD could be close to finalizing something here. Other than this, there are several opportunities in Central and Eastern Europe. The best bet would be to set up a large 'consolidator' type business using the leverage of their volumes to secure attractive agreements with all key carriers and to then slowly build up their own competence to complement this, in much the same way Amazon has done. Moreover, if they are smart (and the Chinese are, for sure), they can look at creating a strong out-of-home footprint of lockers and PUDOs, at the same time.
An IPO in the wind?
Both Alibaba's and JD's logistics business units, Cainiao and JD Logistics, are very well capitalized and are likely to IPO in the near future.
"Having a meaningful European presence will increase the value of those businesses, outside of the core ecommerce platforms," says 722 Consulting's Sotolongo.
Logistics world domination
So who will be first, JD or Alibaba? As a specialist in high-tech and hyper-automated logistics, JD.com's dream is to become a world leader in logistics via Europe and then in the rest of the world. It is interesting to note that Google and Walmart have already invested in JD. Time will tell how this evolves, but our opinion is that things will be hotting up in the European last mile…and soon!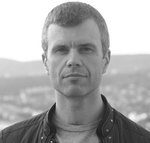 Ian Kerr is the founder and host of the Postal Hub Podcast, the weekly podcast for the postal and delivery sectors.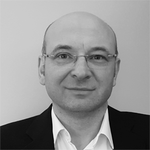 Marek Różycki is managing partner at Last Mile Experts, specializing in CEP and e-commerce last-mile advisory.