The new coronavirus is changing the face of the last mile. Marek Różycki, Last Mile Experts, and Ian Kerr, Postal Hub Podcast, analyze efforts around the world to adapt to the new last-mile challenges.
Delivery workers have found themselves on the front line of the COVID-19 crisis. Home delivery has gone from 'nice to have' to 'essential' – and the men and women who deliver to the door have found themselves confronted by new challenges. We've previously written that the last mile isn't just a part of e-commerce anymore but it is at the heart of it – and this has never been truer than today.
Social distancing during the sort
Delivery is usually a solitary occupation, with the camaraderie limited to the start of the day when delivery workers come together in the sorting center at the start of their shift. Now, thanks to social distancing requirements, many postal operators have implemented staggered start times in sorting centers.
So where once posties would sort cheek by jowl, they now find their personal space has expanded. As always, they venture out on their delivery rounds alone, save for the support of their PDA (if they're fortunate enough to have one).
Residential delivery
In a very short time there have been radical changes to entrenched residential delivery procedures, with the aim of reducing or eliminating contact with customers.
Signature on delivery, so long a feature of e-commerce delivery, has been replaced by signature-free alternatives. Some posts now ask posties to take a photo of the parcel as delivered to the customer's address. Other postal operators require the delivery driver to drop the parcel at the customer's door, ring the doorbell, then ask the customer to confirm their name – from a safe distance.
Some companies, such as Pošta Slovenije (Slovenian Post), are encouraging e-commerce merchants to refrain from pushing delivery services that involve greater customer interaction such as signature on delivery and cash on delivery.
Failed first-time deliveries
First-time delivery rates have skyrocketed as a result of so many people either working from home or being confined to their home.
Lietuvos paštas (Lithuanian Post) now delivers failed first-time deliveries to its parcel locker network wherever possible, instead of returning undelivered parcels to the post office for customer collection. This solution doesn't require customers to register in advance – all that's required is the recipient's mobile phone number.
Deutsche Post has been doing something similar for customers in Germany, where excess parcel locker capacity is used for failed first-time residential deliveries. The advantage of this scheme is customers can collect the parcel 24 hours a day, and without any face-to-face interaction at the post office or PUDO point.
Parcel lockers
Some locker operators have adapted their software to allow for 'contactless' delivery almost overnight.
In Romania, SameDay has changed all transactional communications, encouraging customers to pick up parcels as quickly as possible and to allow other clients to benefit from contactless locker delivery.
In order to reduce risk, SameDay disinfects every locker during loading.
"The health of our couriers and customers is a priority for us -– that's the reason why we've launched a no-contact home delivery service based on a unique PIN code used by the client to confirm the order, so no unnecessary human contact is needed," says SameDay CEO Lucian Baltaru.
Rafał Brzoska, CEO, InPost, says his company is doing everything it can to protect customers and employees from the dangers of COVID-19.
"We have issued a series of recommendations to our customers for the safest way of collecting their parcels. First of all, we recommend choosing deliveries to parcel lockers, which limits contact with other people, and thus are one of the safest forms of delivery," says Rafał Brzoska.
"In addition, we recommend that when collecting parcels from lockers not to touch the device control panel, but open the box with a smartphone using the dedicated InPost application. It's real contactless delivery. Maintaining the continuity of logistics chains is one of the most important tasks of the logistics industry, which makes it one of the most important structures in each country."
Autonomous delivery
Use of autonomous delivery has been limited to hospital deliveries by JD.com's AGVs (automated guided vehicles) in China, but COVID-19 probably means that work in this area will accelerate.
Solidarity efforts
Some players have acknowledged the importance of the courier industry to work together during the pandemic to ensure people can live as normal-like as possible given the circumstances. One good example is Sameday, with its #Safeday initiative:
"In the context of the spread of the new coronavirus, courier companies have an extremely important role in the community," added Baltaru. "Day by day, in the front line, couriers from around the world make great effort for all of us to be able to enjoy as much normality as possible. The risk they are taking makes them heroes."
Conclusion
COVID-19 has created major upheaval in everyone's private and business lives. Unfortunately, there will be many losers and some winners.
If there is any silver lining for us in the last mile it is that e-commerce, our most important customer group, will be even more dependent upon us and we can expect more interest and investment in the B2C last mile. For those who seize this opportunity, the post-COVID world will be an exciting place!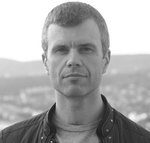 Ian Kerr is the founder and host of the Postal Hub Podcast, the weekly podcast for the postal and delivery sectors.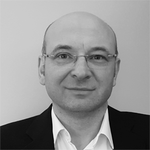 Marek Różycki is managing partner at Last Mile Experts, specializing in CEP and e-commerce last-mile advisory.