Singapore is leading the way in last-mile innovation, with a national carrier-agnostic parcel locker network. Ian Kerr, Postal Hub Podcast, and Marek Różycki, Last Mile Experts, look at this and FedEx's out-of-home deal in Singapore.
The island city-state of Singapore is going all-out when it comes to delivery. It is planning an island-wide network of carrier neutral parcel lockers. Also plunging headfirst into out-of-home delivery is FedEx, which has announced that its parcels can now be collected at a range of third-party collection points and parcel lockers across Singapore.
Carrier neutral lockers and PUDOs
The Singapore government is planning a national locker network of 1,000 locations open to all the logistics players and to all e-commerce platforms.
The nationwide roll-out of locker stations follows a successful trial launched in December 2018 by the Infocomm Media Development Authority (IMDA). IMDA worked with 18 companies, including e-commerce platforms such as Taobao, Lazada, Qoo10 and Zalora, and logistics service providers such as Singapore Post (SingPost), to deploy 62 locker stations in Punggol and Bukit Panjang.
Results from the pilot showed that a driver was able to deliver up to 250 parcels per day to the parcel lockers, about four times more deliveries compared with doorstep deliveries… and with more coverage and more volumes, this efficiency is expected to grow up to 550/600 parcels per day
One thousand lockers for a city with a 5.6 million population is pretty good at 1.8 APMs per 10,000 inhabitants. Last Mile Experts' MVP is 1 per 10,000, so this is about double. European countries with the densest out-of-home networks, such as Poland and Finland, will have networks with similar density, as will China. The USA is still behind but catching up fast, albeit mainly via PUDOs as opposed to lockers.
FedEx partners with PUDOs and lockers
Meanwhile, FedEx has set up a collaboration with participating bluPort and Parcel Santa lockers, and Park N Parcel retail collection points. Customers in Singapore can now collect their packages from the extensive network of lockers and collection points island wide, available 24/7.
Customers with a valid mobile number or email address can be paired to their nearest Park N Parcel retail collection point or bluPort or Parcel Santa locker, which will be made available prior to package arrival. For example, customers who may not be available to receive their package delivery will have the option to select a location closest to their home or workplace. All customers will have the flexibility of collecting their packages at their preferred venue and time.
Park N Parcel has 1,600 collection points across Singapore, consisting of PUDO points in partner retail shops and 'residential parkers' – private individuals who accept parcel deliveries on behalf of neighbors for a fee. Hermes has a similar scheme in Germany called PaketFuxxen. Crowdsourcing and the sharing economy will be increasingly important as parcel volumes surge, so developments such as this are much needed.
bluPort offers parcel collection from over 100 parcel locker locations.
Analysis
FedEx is right to go for PUDOs. Other major players in Asia – in particular the Chinese e-commerce and delivery giants – have made the major move to out-of-home in order to be able to maintain e-commerce delivery capacity. Today, the Chinese have over 330,000 lockers and even more PUDOs (albeit lockers are the preferred option there).
So why are PUDOs and lockers so important? As we have indicated in previous articles, these delivery options have almost 100% first-time delivery, which means no expensive undelivered/returned parcels, which are poor for customer experience and can incur extra costs.
Delivery cost for out-of-home is much lower as PUDOs and (even more so) lockers have several and often tens of parcels per stop. Finally, customers appreciate the flexibility and choice that out of home delivery offers when offered as an addition to standard, 'to door' delivery options.
Christian Secci, co-founder and CEO at Pakpobox, says that e-commerce growth is pushing the courier industry and city resources to the limit. "Self-collection is becoming more and more popular among online buyers for its speed and convenience," he told us. "A mix of parcel lockers and PUDOs is the best way to achieve a wider and better coverage. In response, we are deploying agnostic networks open to all courier companies in an effort to re-shape urban commercial transport, and to make our cities smarter and greener."
"Night delivery is also playing an important role," he adds. "In Hong Kong, we are shifting deliveries to evening hours, when traffic is lighter, cutting the delivery time in half."
During the COVID-19 crisis we have observed growth in volumes of parcels delivered to lockers. This growth has been facilitated by smart moves from carriers to make locker delivery (including parcel redirection to lockers) easier for consumers. Sadly, not all carriers have understood the benefits of simple, easy-to-use lockers without laborious sign-up procedures.
When we eventually return to normal delivery around the world, more customers will have developed a taste for parcel locker delivery, so we see parcel lockers being one of the winners in this dreadful situation.
Conclusions
FedEx is right to team up with out-of-home networks. Already, it has teamed up with the Hubbed PUDO network in Australia. In the USA it is partnering with retail chains rather than existing PUDO networks.
When large carriers work together in harmony, they create the basis of a shared and more efficient last mile. FedEx is also delivering parcels in Hong Kong using the Alfred click-and-collect network (lockers plus PUDOs powered by Pakpobox), the largest open network in Hong Kong, used also by DHL, Skynet, 4px/Cainiao, Moring Express (30% owned by SingPost), Royale International and Hong Kong Post. Perhaps this is a sign of things to come in other geographies, especially Europe, where FedEx has been slow to adopt out-of-home delivery capability.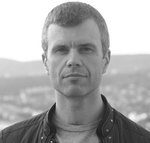 Ian Kerr is the founder and host of the Postal Hub Podcast, the weekly podcast for the postal and delivery sectors.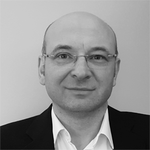 Marek Różycki is managing partner at Last Mile Experts, specializing in CEP and e-commerce last-mile advisory.