Amazon recently grabbed the headlines for its Amazon Hub residential parcel lockers, but in Russia there's a growing network of parcel lockers in apartment buildings. What are the implications for the last mile? How can multiple stakeholders be managed? Tatyana Yampolskaya and Marek Różycki from Last Mile Experts delve deeper into this development
The growing popularity of parcel lockers is a clear trend in Russian e-commerce. Nearly a quarter of Russian online stores now offer parcel lockers as a delivery option.
Notwithstanding this rapid development, locker networks are still mainly found in big cities and are far from achieving anything close to saturation level. The market players are trying to fill the gap by expanding their networks through partnerships with retail and payment terminal networks, increasing accessibility for end customers.
Wouldn't it be a game changer if parcel terminals were installed in apartment buildings? Accessibility would be much better and 'the last mile' would become a 'to door'-type service, but with the flexibility of the customer choosing when he/she collects the parcel.
TelePort, an entrepreneurial company from Saint Petersburg, has already installed 15 parcel lockers in high traffic locations near Moscow metro stations. Starting this autumn, it will develop a parcel locker network in Moscow residential buildings, having already installed parcel terminals in 10 large apartment buildings in Saint Petersburg.
According to TelePort's general manager, Eugeny Konovalov, the plan is for lockers to be installed in all newly constructed apartment buildings in Moscow and Saint Petersburg, which translates to 15% of residential houses in Moscow and 10% in Saint Petersburg. The next step will be the expansion to further regions in the following years.
This development is particularly interesting in the context of recent news about Amazon Hub, and similar initiatives from Correos and CitiBox in Spain and Poczta Polska and Pakomatic in Poland.
But what developments can we expect from Russia? What will be the main challenges for players offering this type of service to residential buildings in Russia?
With this concept, the Russian e-commerce last mile has a completely new stakeholder – residential real estate owners or managers. Success in this model depends on the ability to reach agreements with developers or managers of these buildings. This was the case for TelePort in St Petersburg where an agreement with a local developer allowed them to roll out lockers in new residential buildings.
Similar agreements with developers in Moscow will be required to expand the network in the capital and then in the surrounding regions. While this is easier than addressing existing buildings, this will not give the size and density of network needed for any coherent proposition, as new builds are just a small fraction of the whole residential last mile.
Accordingly, the key to critical success will be to find a common interest and set up cooperation with the owners (or their representatives) of existing residential buildings. This increases the complexity of the task, when this is achieved, the dream of any delivery company becomes a reality: guaranteed first-time delivery…every time.
Of course, there are other challenges here such as Russian Post's exclusive access to post boxes in nearly all residential buildings. The need for scale and proximity with the terminals installed by non-postal operators will inevitably force incumbents to find a common carrier–agnostic model, by which the last mile can be served. Time will tell whether they succeed, but this is an important and much needed initiative.
Ten years ago, the idea of building a PUDO network in cooperation with major retailers in Russia looked challenging and even unrealistic, but now nearly all big retailers offer click-and-collect from their stores. Let's see how online retail and the new residential real estate stakeholders will work in Russia.
Bios: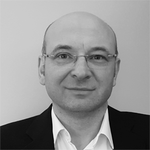 Marek Różycki is managing partner at Last Mile Experts, specializing in CEP and e-commerce last-mile advisory.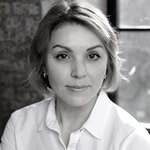 Tatyana Yampolskaya is pro-partner, Russia, at Last Mile Experts, and advises clients on business strategy, market entry, sales and operations.