E-commerce and, increasingly importantly, re-commerce are growing fast, and the success of any last-mile carrier now hinges on being able to develop commercially tenable and customer-centric out-of-home (OOH) operations due to their cost and operational efficiency as well as their green last-mile benefits. Clients regularly ask about how to choose the right smart locker for their business.
Accordingly, Last Mile Experts has created a series of four articles covering key areas to look at:
Selecting the right hardware
Selecting the right software
Creating the right network
Perfecting your PUDO
This article covers all the key elements you need to look at before choosing your parcel locker (otherwise known as an automated parcel machine [APM]), hardware model and supplier.
Further articles covering the other three areas will give you a holistic picture of how to create the right OOH network for your business, giving total cost of ownership (TCO) savings, a better customer experience (CX) and products and processes that will work.
All of these elements are included in Last Mile Experts' unique Perfecting PUDOs and Lockers workshop, details of which can be found here: https://lastmileexperts.com/workshops/
Step 1: Preparation and understanding what you need
Only too often we are contacted by organizations who have bought a pilot batch of 20 or 30 machines and suddenly realize that the cost of their integration and commissioning is at the point at which they are not economically viable (usually APMs become profitable at about 50% utilization).
Before holding any discussions with manufacturers, it's critical to clarify how the lockers fit into your overall OOH plan and what are your exact requirements for them. To do this it is essential that discussions take place with all stakeholders including users, landlords, municipalities and developers, and a detailed list of requirements for the lockers needs to be made.
Things to bear in mind will include:
Indoor or outdoor
Locker size (number of cells and relevant sizes)
Classic (powered from the grid, connected to the internet) or next-gen (battery/solar), Bluetooth operation
Screen or no screen (app-based interaction)
Any key peripherals or functions that are legally and/or commercially required, e.g. cameras, keypads, screens, payment modules, printers (beware, this is one of the peripherals that fails most often), or the APM anchoring meeting wind safety norms
Does the machine address the needs of disabled users?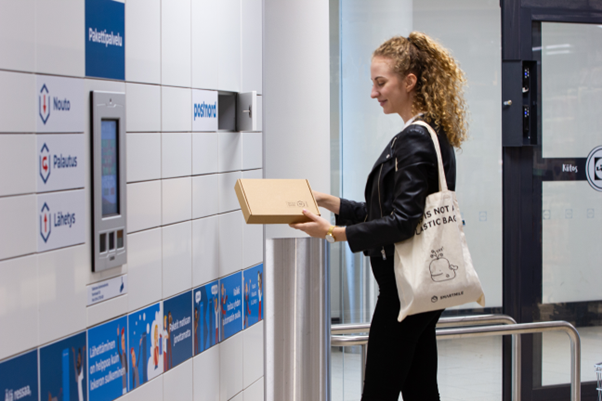 Step 2: Checks and balances
Any good tender or selection process will only be as good as the checks and balances in place. A good process will prioritize factors in line with their importance for your business model. Knowing this will help you make better choices and avoid pitfalls such as buying a machine that doesn't meet local legal requirements. Yes, this may sound incredible, but there are situations where this has happened. Let's take a look at some of the key factors:
Locker cost versus TCO
The first mistake many companies make is to focus on the purchase price alone. In fact, this is only about 20% of the total cost of operating a parcel locker network.
It is important to consider long-term expenses, including items such as maintenance (including maintenance intervals), software license and service costs, energy consumption, location cost (direct and indirect), periodic certification cost, useful machine life and the need for software or hardware upgrades. Warranty and SLA (service level agreement) terms also have a significant impact on TCO.
Lock technology and machine security
Locks are one of the most important parts of a parcel locker; if they fail your customers may not be able to remove or deposit their parcels or, worse still, anyone can just remove the parcel from an open cell. Moreover, good locks can use less energy (which is important for battery-operated APMs). You can ask how many opening cycles are used to test locks and what certification is available. There are a handful of locker manufacturers with different quality and cost benefits, and some locker manufacturers design and/or make their own locks. Locks are among the peripherals that fail most often, especially with outdoor machines in extreme climate zones such as the Nordics.
Key component
It is important to assess the quality of materials and innovative technologies used in the parcel locker. This will affect its overall reliability, efficiency and the CX. The most important items to look at are screen technology (capacitive or infrared), cameras, barcode reader, main processor (all-in-one with screen or separate), specifications, machine modularity, hard disk options (SSD or HDD), remote recovery functionalities, compartment occupancy sensors, customer presence (motion) sensors, compartment lighting, secure anchoring options and restrictions including anti-tampering, compliance, certification, power consumption, user interface and accessibility.
Base purchase price
Of course, the base cost of the parcel locker is important to the project budget. Details such as currency, incoterms (where the APMs are delivered and whether taxes and duty are paid) and possible duty costs are important.
Warranty, documentation and SLA
Other than the warranty terms and period, it is important to understand whether the manufacturer can offer reliable after-sales services such as maintenance, repairs and customer support. It is critical that they have their own, or tried and tested third-party, support functions in place as well as good access to parts. Performance metrics and penalties will be very important. Finally, good documentation is key should you decide to part ways or should the supplier fail.
Reference projects
It is really important to request references and testimonials from previous clients and then to follow up, personally, with these clients to gather first-hand knowledge about the product, service quality and overall performance as well as any challenges that were experienced.
Product hardware, resilience (IP rating, water drainage systems, dust and vandalism resistance) and sustainability
Carefully review the quality of the housing, including material durability and ability to prevent water or dust ingress. The former, in particular, can wreak havoc with doors and locks in freezing environments. Does the technology have high sustainability levels for materials and energy?
Total lead time and production lead time
Don't forget to look at the time required for the manufacturer to produce (including a prototype, if relevant) and then deliver and install the parcel locker.
Supplier experience, coverage and flexibility
Assess the manufacturer's project experience and ability to offer installation coverage and adapt to specific client needs, such as customization, changing timelines, reputation and reliability or other requirements that may be important to you. Also, can the supplier scale up to produce large volumes fast, if needed? Similarly, if your requirements are for a small batch of machines, is the supplier so big that they won't be interested?
Supplier risk and SLA
Carefully review potential risks associated with the manufacturer, such as financial stability, legal issues or M&A that could mean that you are buying machines from a direct competitor.
Here is an example of a hardware selection system used by one of our partners, Smartmile.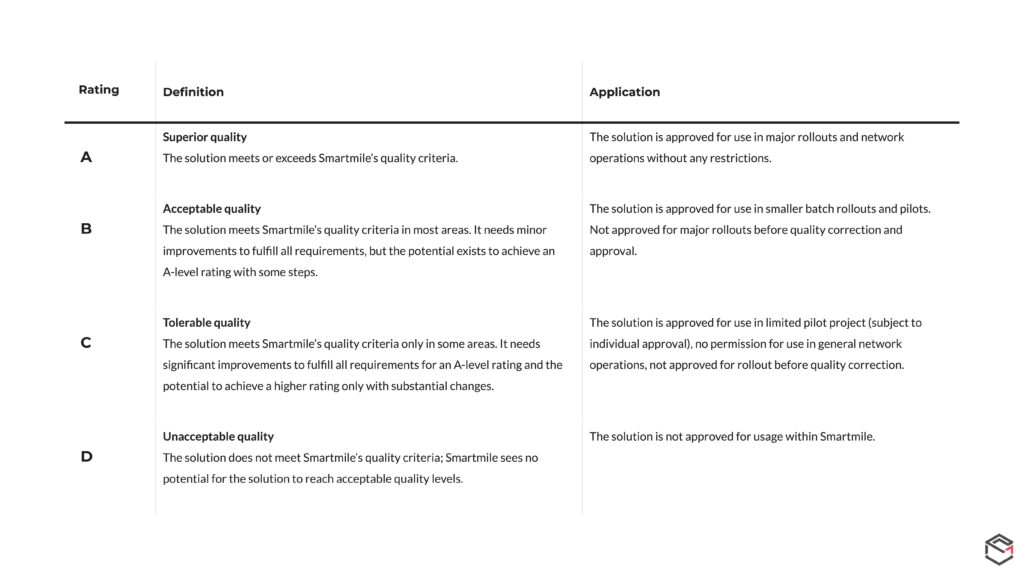 Step 3: Research and shortlist potential manufacturers: 
Create a shortlist of companies that meet all your criteria, or at least your key criteria based on the checks and balances made in Step 2.
Step 4: Request for proposals (RFPs)
Send out RFPs and RFIs to your shortlisted manufacturers, outlining your specific requirements and expectations and with as much information as possible about the tender process and your requirements. Gather responses in a pre-prepared template, and schedule interviews with manufacturers to obtain in-depth information about the offerings after suitable responses have been received. Compare the proposals, taking account of the items covered in Step 2.
Step 5: Assign weights to each criterion
To create the most bespoke evaluation process for your business, and to make it more objective, we suggest that you create a questionnaire to rank the importance of each criterion using percentage weightings. While each case will be specific, here are our own suggested weightings:
TCO – 30%
TCO is given the highest weight because it represents the long-term expenses associated with owning and maintaining a parcel locker system.
Security and lock technology – 15%
The weight assigned to security and lock technology reflects the importance of ensuring that the chosen machine offers reliable, robust access to and protection for customers' parcels.
Technology used – importance: 20%
Technology in a parcel locker system is crucial, affecting efficiency, user experience and adaptability. The selected technology should be advanced, scalable and adaptable, ensuring seamless integration, user satisfaction and long-term relevancy.
Key areas to look at include:
Adaptability and scalability: for evolving demands
Software integration: for smooth operation
User interface: for inclusivity and satisfaction
Data security: to safeguard user privacy
Reliability and sustainability: for alignment with company goals
Customization and branding: for enhanced engagement
Remote monitoring: to ensure a seamless experience
Forward compatibility: to avoid obsolescence
By assigning 20% importance to technology, its pivotal role in the system's longevity, adaptability and user-centricity is emphasized, ensuring ongoing relevance and user satisfaction.
Warranty and SLA – 20%
A manufacturer's commitment and ability to provide reliable and timely after-sales support, including maintenance, repairs and customer assistance, are crucial to ensure the long-term success of a parcel locker network. The weight assigned to this criterion emphasizes the importance of a strong support system in the evaluation process.
Reference clients and installations – 5%
A manufacturer's experience and reputation, based on previous successful projects and satisfied clients, can provide valuable insights into their capabilities and reliability. The weight for this criterion reflects the significance of considering the manufacturer's track record when making a decision.
Product hardware, resilience (IP rating, water drainage systems, dust and vandalism resistance) and sustainability – 10%
The ability of a parcel locker to withstand extreme weather or operating conditions is particularly important for outdoor installations. This criterion focuses on the system's resilience to water and dust, which can affect machine performance and operating life. Of course, in extreme climates, such as the Middle East or the Nordics, this weighting will need to be more important, or even a must-have pre-condition. Also, sustainability is becoming more and more important, especially in Europe.
Total lead time (including production lead time) and company stability – 10%
The time it takes for a manufacturer to deliver a prototype (if relevant) and install a parcel locker system will affect project timelines. The weight assigned to this criterion highlights the importance of considering expected delivery and installation timeframes when selecting a manufacturer.
Company flexibility – 5%
A manufacturer's ability to adapt to specific client needs, such as customization or changing timelines, is important to ensure a trouble-free collaboration.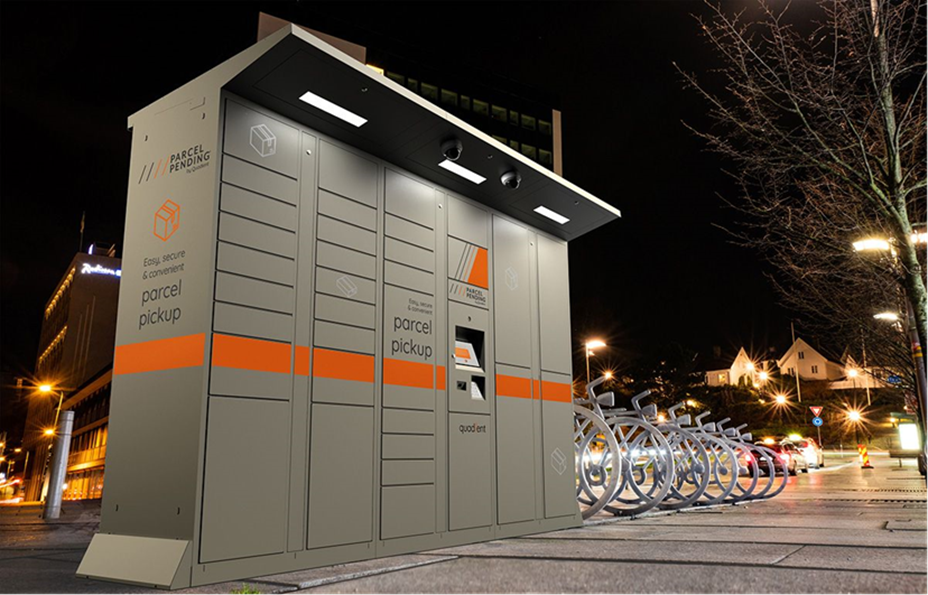 Step 6:  Ranking of your offerees and selecting the best
Assign a score to each manufacturer (1-10) for every criterion based on their proposal and responses during an interview. Multiply the score for each criterion by the corresponding weighting. Calculate the total weighted score for each manufacturer by summing the weighted scores for all criteria. You will now have a tool to select those manufacturers that best fit your needs – and who you should prioritize.
Last Mile Experts' six-step guide allows you to operate an objective and time-efficient evaluation process and will help you make the best choices. By following our structured approach, you will avoid the pitfalls that many APM operators face and have a smoother and safer decision tree.