Chinese e-commerce giants could well be prepared to invest in the last mile in Europe. Marek Różycki (Last Mile Experts) and Ian Kerr (Postal Hub Podcast) analyze why and how the likes of Alibaba might make their presence felt in the last mile.
Alibaba and its logistics arm Cainiao have invested US$1.38bn in ZTO Express for a 10% equity stake, as reported on the Postal and Parcel Technology International website. This could have implications for Europe. Maybe Amazon isn't the only e-commerce juggernaut ready to take on the last mile.
Meisong Lai, founder, chairman and CEO of ZTO, commented, "This partnership will enable us to expand our selection of high-quality service offerings both in China and internationally, and is fully aligned with our common interest in improving logistics efficiency and enhancing customer experience."
The key point here is enhancing the customer experience. Delivery is a critical part of the e-commerce customer experience. Even the most attractive online product offering will fall short if the delivery options do not meet the customer's expectations.
Up until now, Alibaba and other Chinese e-commerce retailers are at a clear disadvantage against competitors shipping to or within Europe because of the quality of their last – and middle – mile delivery. While products are often attractively priced, the long-time lags, often over two weeks, and potential customs issues, mean that consumers often choose a more expensive option from Amazon where customer experience is great and delivery is fast and efficient.
Factory-direct e-commerce is predicted to continue to grow, meaning more goods will be shipped directly from Chinese factories to European consumers. That growth could be slowed or stopped in its tracks if the customer experience doesn't improve. There is another threat in the form of VAT and import duties, but that threat can be partly resolved through technology at checkout and in the customs declaration process.
Given that a recent MetaPack survey showed that over 50% of customers abandon a basket because they are not happy with delivery options – and we assume this is even more for international deliveries parcels – improving the delivery experience is a big deal for Alibaba and their like.
What can they do about it? The only way Chinese e-commerce retailers can effectively respond in the short to medium term, would be to enhance arrangements – such as Post 11 – with strong unilateral deals with best-in-class local, regional or Pan-European carriers or postal operators.
As Post 11 is an exclusive joint venture between SF Express and Omniva, this may well create opportunities for other posts who have efficient customs clearance capabilities and an ability to tie-in with both UPU and external delivery service partners. The latter point is important to offer the customer choice and better quality delivery options, including interactive delivery options, in a given geography.
In the longer term, the Chinese will have to get out their cheque books and consider buying some well-placed businesses in Europe.
So what and where should they buy? We can see two areas, assuming clearance operations work well through existing or new partnerships similar to Post11.
The first is fulfilment businesses, ideally an EU based e-commerce with good cross-border experience such as Zalando or ASOS. The second is selected courier, express and parcel players in countries where last mile is a challenge or where good targets are still available.
If we are right, we can expect our headline to come true and some nice M&A activity in this space. Looking at developments in China, it will happen very, very fast when it starts.
However you look at it, e-commerce fulfilment and last mile are the place to be right now. Whether it comes tomorrow or in a year or two, those players who are ready will reap the rewards.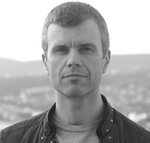 Ian Kerr is the founder and host of the Postal Hub Podcast, the weekly podcast for the postal and delivery sectors.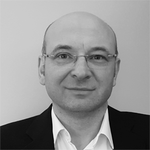 Marek Różycki is managing partner at Last Mile Experts, specializing in CEP and e-commerce last-mile advisory.