Alex Selwitz, director of SEO for Red Stag Fulfillment, shares some top tips for warehouse managers to improve customer satisfaction.
Warehouse managers and teams ultimately serve multiple customers. You've got buyers, the end consumer and internal department 'customers' to keep happy. That's a big ask when you're also managing complex production, receiving, storage and fulfillment. The quality of your efforts and shrinkage-control procedures have a lot of eyes on them because your success continues downstream.
While there are many points along the way that you can't control, there are significant opportunities to protect your people, goods and processes within the warehouse. Thankfully, many of the same practices can address the complaints of every potential customer group you have.
Reduce errors with repetitive checks
If you've been in a warehouse for more than 15 minutes, you'll have seen something set down haphazardly on a station or put on the wrong shelf or rack 'just for a second'. Then, something slips or someone walks off, and now a part or SKU is missing. It happens, and no one can prevent it completely.
So, work in policies that include multiple checks for tools, parts and anything you can put a barcode on. Scan during receiving and put-away, then compare. Scan at initial pick and when goods first arrive at a packing station. While processes may slightly increase task times, they more than make up for this when reducing shrinkage and improving order accuracy rates.
Create testing and QA efforts
How does your team handle and quantify quality assessment (QA) efforts? Who collects it, analyzes it and then makes recommendations to stakeholders regularly? Internal QA at the warehouse level may not be common, depending on the sector. QA, after something moves down the line, is usually a given, but it's just as important with warehouse policies and shrinkage concerns. These tools can highlight where your team is struggling and where damage occurs, protect ops when kitting or offering advanced services, and help double-check warehouse management system (WMS) slotting suggestions.
Monitor and address shrinkage
Shrinkage is the eternal bogeyman haunting the racks. It happens when a product grows legs and moves into a personal locker or vehicle. It may happen when your team is in a hurry, a product gets dropped, handcarts get damaged or when a forklift overturns.
Track every shrinkage event and create plans to address the policies and practices that enable it. What should be changed, and how do you get people to stick with that? If you're monitoring shrinkage and have events where people are hurt, tackle these first. Protect your team – whether that's training, or guides to prevent trucks falling off a dock – and iterate until you've got that right. Use it to understand what works and then apply this to shrinkage. If you remind your team you care about them the most, change management becomes significantly easier.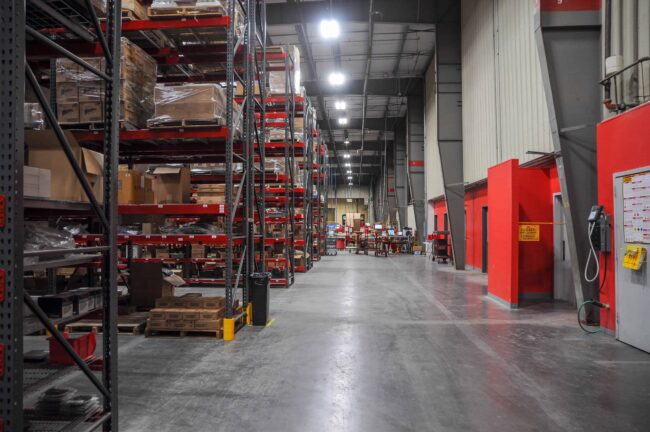 Bring analytics in-house
Warehouse outsourcing is usually discussed when defining a 3PL warehouse, especially if you're producing goods for e-commerce marketplaces. But managers should think about any operation outside their doors as outsourced and consider bringing it back home. Developing in-house analytics platforms for warehouse operations can offer significant advantages over outsourcing. Having an in-house system ensures that the platform is tailored specifically to your company's unique needs, leading to more accurate and relevant insights. It also enables real-time monitoring of key metrics and quicker implementation of changes, enhancing supply chain efficiency.
Moreover, an in-house platform facilitates better data security and control, reducing reliance on external parties. This level of control and customization can lead to improved customer satisfaction, as it enables a more responsive and efficient supply chain that meets customer expectations.
Share your insights
A final piece of advice is to offer data collection and monitoring results to partners up and down your strategic supply chain. If you're noticing trends, from lead-time delays to changes in historical order patterns, bring this up with your partners. Operationally, you want to control your capabilities and limit risks on the raw material and production order sides. Being a valuable link in others' supply chains gives you that safeguard. One of the best ways to create that value is to perform and share analysis on operations and markets.
This article originally appeared in the September 2023 issue of Parcel and Postal Technology International. To view the magazine in full, click here.