Supply chain consultancy TMX Global has appointed Bob Black, former chief operating officer (COO) of Australia Post Group, as a non-executive board director, alongside other senior leadership hires on its UK team.
Black brings over three decades of logistics and supply chain experience to this advisory role. In his previous position as group COO and executive general manager (EGM) of e-commerce delivery at Australia Post Group, he was responsible for leading and optimizing the end-to-end, parcels and mail delivery business across the group and helped shape the organization's e-commerce transformation strategy.
Prior to this, Black held a number of leadership positions at express delivery company TNT from 1990 to 2014, most recently as managing director of Australia. Here, he secured the second largest single investment in TNT's corporate history and, as a key member of TNT's ASPAC board, contributed to the overall strategy and personally oversaw the strategic turnaround of the company's operations in Japan, transforming it from a loss-making business unit and returning it to profit.
TMX Global has also hired Jacek Lechocki as its program director, Alistair Binns as commercial director, and Matthew Unali and Rhyce Dawson as senior consultants.
Lechocki joins TMX Global from Orange Connex Global, where he launched eBay fulfillment 4PL logistics services in the UK. He has 30 years of experience delivering IT, technical, new product development, business and capex projects across multiple industry sectors. At TMX, he works with customers to define, plan and manage diagnostic and business change projects.
As commercial director, Alistair Binns is responsible for supporting the development and implementation of commercial and pursuit strategies to establish TMX's UK business and facilitate growth in Europe. With over 20 years of supply chain and logistics experience, he was previously head of business development in the healthcare sector at CEVA Logistics and held director positions at UPS.
Both Lechocki and Binns report to Gerry Power, UK head of country at TMX Global. Power said, "It's a critical time for supply chains in the UK and Europe, with the economic repercussions of the pandemic, Brexit and the conflict in Ukraine leading businesses to focus on how they can develop robust and agile supply chains to give themselves a competitive edge. Our customers are at the heart of what TMX does and having established our base in London to service clients in this region, we're delighted to have secured a line-up of such expert talent and capabilities to join our ranks. The guidance of an experienced leader like Bob, coupled with Jacek's successes across multiple industry sectors and Alistair's demonstrated history of building valuable client partnerships will be integral to delivering a best-in-class experience to our customers as we scale."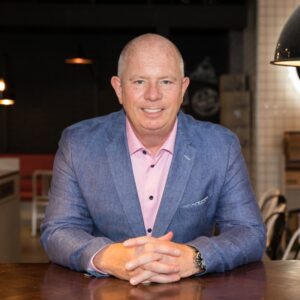 Black (right) said, "TMX Global is committed to designing and delivering tailored end-to-end supply chain strategies to help customers tackle some of the key challenges facing supply chains today – and design supply chains of the future. I'm delighted to have the opportunity to work with such a talented team and help grow their business as they expand into the UK and Europe."
Read more key personnel updates from the parcel and postal technology industry, here.