SkyNet Worldwide Express, a provider of international delivery services, has announced a 30-50% reduction in delivery times from the UK to Australia, from 4–8 days to 2–5 days. The efficiencies were achieved by better connection mapping and optimized logistics.
Ed Clarke (below right), SkyNet's operations director, said, "Every connection is now made within four hours of arrival at a transit point, effectively eliminating any lag. As a result, goods ordered from Australia on Tuesday would typically be delivered on a Thursday or Friday. This attention to operational efficiency ensures that SkyNet can not only meet our service level agreements but, more importantly, enables us to fulfil the promises that retailers make to their end consumers."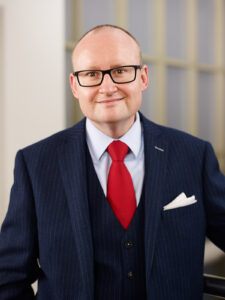 SkyNet serves both private customers and a stable of business clients such as ASOS, Next, JD Sports, and the House of Fraser Group. By using five strategic Australian entry points, the company maximizes coverage and minimizes transit times.
SkyNet ran trials throughout October to ensure alignment with airline schedules and refine delivery targets. Each leg of the journey is traceable, providing real-time updates for customers. Customs clearance begins before the goods leave the UK, typically clearing Australian customs within 2–4 hours of arrival.
"We are now planning to adapt this efficient approach across all our major trading lanes," said Clarke. "Being an independent company gives us the flexibility to choose from any commercial flight offering cargo, courier or e-commerce services. This allows us to tailor our solutions to meet specific customer needs and create efficiencies where large consolidators would struggle."