From self-driving delivery systems to how AI can improve route optimization – this year's Parcel+Post Expo Conference is packed full of future-themed presentations, sessions and workshops focused on the technologies and challenges that will decide the course of the industry.
Here's our pick of what not to miss: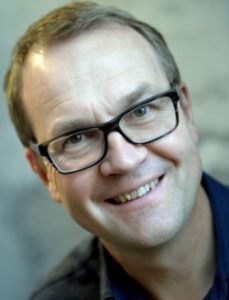 Dirk van Lammeren, commercial director, Prime Vision BV, will offer an overarching view of IoT and its recent impact on the logistics industry, in his presentation, 'IoT: where technological practicality meets commercial profitability'.
IoT has promised to be an industry game-changer, but has its potential lived up to the hype? And what can we expect over the next few years? Dirk will relay the importance of companies increasingly working together to create better solutions, and explain his philosophy when choosing which tech companies to best partner with. He will reflect on what makes an effective IoT strategy, and how to strike that perfect balance, where technological practicality and commercial profitability overlap.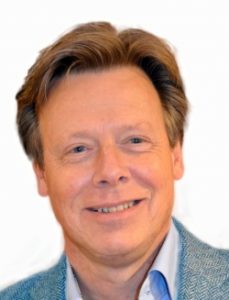 Frank van Os, CCO and co-founder, Smartmile, will present 'Making urban last-mile delivery smarter'. Smartmile is a cloud-based software platform, connecting automated parcel terminals to any online buyer, courier or retailer. It creates an open and shared urban delivery ecosystem that is more efficient, convenient and sustainable.
"The current model of urban last-mile delivery, with multiple couriers trying to make home deliveries, is not sustainable," argues Os. "It's inconvenient, inefficient and causes congestion and pollution."
Ann Snitko, researcher, UC Berkeley Sutardja Center for Entrepreneurship and Technology, will present 'Blockchain technology beyond cryptocurrencies: the future of last-mile delivery solutions'.
The presentation is particularly timely, given that within the last year, several logistics and retail companies, researchers and startups have announced their interest in using blockchain technology for last-mile delivery solutions. This presentation will give a summary of current challenges, initiatives and the possible future of the industry that will be opened by using blockchain technology.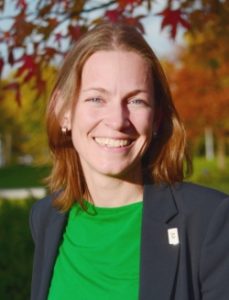 Sandra Roling, head of EV100, The Climate Group, will present 'Electrifying delivery: how posts can lead the electric transport revolution'. With transport emissions still on the rise and air pollution in cities increasingly creating a health crisis, delivery logistics companies have a powerful opportunity to lead the shift to cleaner transport by switching their own fleets to electric.
Through The Climate Group's EV100 initiative, companies like Austrian Post, Swiss Post and Deutsche Post DHL are already committed to rolling out 100% electric vehicle delivery fleets. This presentation will demonstrate how such action is fast becoming a new hallmark of leadership in the sector, and highlight the opportunities for posts to shape future urban mobility systems, while exploring what challenges may lie ahead.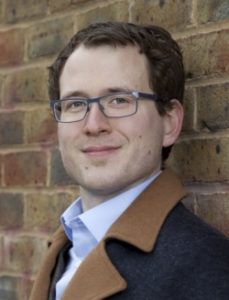 Benjamin Hempel, solutions consultant, Scandit, will explain how an enterprise-grade mobile technology is available today that can help posts and parcel delivery firms reduce costs and increase efficiency even for the largest implementations, in a presentation titled 'Supercharging last-mile delivery with mobile computer vision and augmented reality'.
"The delivery industry has been transformed by the explosion in demand from the internet, and clever technology companies who have broken norms and made it possible for virtually anyone to become involved in last-mile delivery," explains Hempel. "The key elements that make it all happen are a smartphone and an app. Trendy startups don't have to be the only ones using smartphones to supercharge last-mile delivery – posts and parcel delivery firms can benefit too!"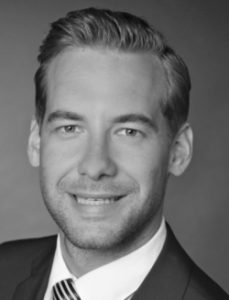 Jonathan Bouaziz, CEO, Citodi, will show how AI can impact logistics and, more practically, route optimization of the last mile, in his presentation titled 'How AI can improve route optimization'. What are the differences between static optimization and real-time optimization? What productivity gains can we expect? Will humans always have a place in this new world? How has Citodi implemented route optimization? Bouaziz will reveal all!
Dr Erik Wilhelm, head of research, Kyburz Switzerland, will reveal how autonomously driven vehicles will play a key role in delivery operations in the future, as part of his presentation, 'Designing safe self-driving delivery systems'. The presentation will outline how Kyburz Switzerland ensures efficient and safe operation of its autonomous chassis technology, via examples from live tests, as well as discussing the underlying business case for AVs in the parcel and postal industry.
To see the full three-day Parcel+Post Expo Conference program, click here. To register for your conference pass, click here.