Google has launched two new last-mile solutions: the Last Mile Fleet Solution and the Cloud Fleet Routing API. Ian Kerr (Postal Hub Podcast) and Marek Różycki (Last Mile Experts) discuss:
Marek is excited about this announcement, while Ian seems nonplussed.
Google as a consolidator of last-mile services.
Will this spell the end for all those consumer-facing delivery carrier apps?
Linking everything from mobile shopping to delivery… but without owning anything.
Owning the customer.
Will Google finally do something in the last mile?
Amazon is a data-driven company that took the last mile by storm.
Is potential market dominance a concern?
Making the checkout easy.
Follow the Last Mile Prophets on
LinkedIn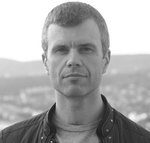 Ian Kerr is the founder and host of the Postal Hub Podcast, the weekly podcast for the postal and delivery sectors.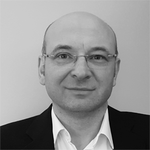 Marek Różycki is managing partner at Last Mile Experts, specializing in CEP and e-commerce last-mile advisory.