Amazon Logistics' parcel volumes have doubled, according to the Pitney Bowes Parcel Shipping Index 2020. Marek Różycki (Last Mile Experts) and Ian Kerr (Postal Hub Podcast) discuss:
USPS still has the largest parcel volumes.
Amazon has overtaken FedEx.
Is it a true comparison, if Amazon mostly carries just its own parcels?
Amazon carrying parcels for other e-commerce retailers.
Target and Walmart's "me too" strategies in their marketplaces and delivery networks.
Amazon's advantages in parcel delivery.
Price increases and surcharges (e.g. FedEx, UPS, USPS).
Amazon's out-of-home delivery capability.
Will Amazon and the US Postal Service become the two main parcel carriers in the USA?
What about the regional parcel carriers?
Amazon as a disruptor of the parcel business.
Follow the Last Mile Prophets on LinkedIn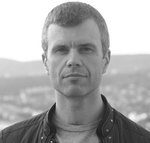 Ian Kerr is the founder and host of the Postal Hub Podcast, the weekly podcast for the postal and delivery sectors.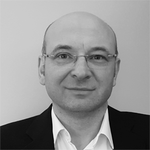 Marek Różycki is managing partner at Last Mile Experts, specializing in CEP and e-commerce last-mile advisory.