As parcel volumes continue to grow, so do parcel locker networks. Poland, home to over 14,000 InPost parcel lockers, is one market where lockers are considered crucial to capacity. As if 14,000 lockers weren't enough, now there is growing competition for the Polish people's hearts and minds when it comes to parcel lockers.
Latvia, where carriers such as DPD Latvia and Omniva Latvia have established national locker networks, is also seeing increased competition. Latvijas Pasts (Latvian Post) has been quietly growing its parcel locker network, and has now unveiled its first parcel tower.
Is this the world's hottest parcel locker market?
The Polish parcel locker market is heating up, not only figuratively but also literally. Polish state-owned oil company PKN Orlen has entered the parcel delivery market with lockers supplied by Swiss-based manufacturer KERN.
After last year's acquisition of RUCH, a press distributor, kiosk chain and CEP operator, the "Paczka w RUCHu" (Parcel in RUCH) brand was retired and ORLEN Paczka (ORLEN Parcel) was introduced.
ORLEN recently announced the rollout of a 200-strong locker network, thus complementing the existing distribution network consisting of approximately 1,100 ORLEN fuel stations, over 1,000 RUCH kiosks and almost 4,000 partner points. According to ORLEN, 2,000 parcel lockers are to be available by the end of 2022.
According to its strategy, by 2030 the company will have invested some PLN 11bn (US$2.8bn) in the development of its retail business, which will translate into an increase in the EBITDA of this segment to some PLN 5bn (US$1.3bn).
Will ORLEN threaten InPost, which currently has over 14,000 of its parcel machines and a well-developed distribution network? Or will it compete with Allegro – an e-commerce platform that is intensively building its network of environmentally friendly parcel machines delivered by Modern Expo?
The competition seems to be fierce, but according to current studies and industry reports, InPost has an absolutely unthreatened position as the national leader of the CEP industry in the B2C segment, not only in deliveries to parcel lockers, but also to doorstep.
Regardless of the outcome of the competition and the place in the ranking, there is a lot to fight for, as the domestic e-commerce market has exceeded the value of PLN 100bn (US$25bn) with a strong double-digit growth YoY expected.
Latvian Post makes its mark
Parcel lockers are hot in the Baltics, and Latvijas Pasts (Latvian Post) has continued this trend, unveiling its first parcel tower in Riga.
The 5m-high tower has a footprint of 5.4m2 , and can store up to 500 items at a time. The parcel tower will be available to customers 24 hours a day, seven days a week, and initially it will only be used to deliver items. Parcel drop-off will be enabled in the future.
The new Latvijas Pasts parcel tower has been installed in one of the most densely populated neighborhoods of Riga and one the busiest points of Latvian Post's parcel locker network.
In addition to offering customers a new parcel collection point, the parcel tower will also help relieve parcel volumes at the nearby post office.
In the future Latvijas Pasts is considering installing parcel towers in other neighborhoods of Riga, which are overloaded in terms of parcel delivery. Any future parcel tower installations will depend on the assessed benefits of the tower, as it is a more complex installation in terms of obtaining appropriate local council approval as well as infrastructure requirements. The Cleveron parcel tower cost the post under €66,000 (US$76,500), including installation.
Follow the Last Mile Prophets on LinkedIn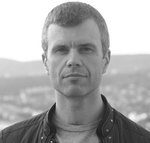 Ian Kerr is the founder and host of the Postal Hub Podcast, the weekly podcast for the postal and delivery sectors.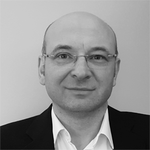 Marek Różycki is managing partner at Last Mile Experts, specializing in CEP and e-commerce last-mile advisory.