DPD has partnered with a retail chain to expand its PUDO network in Russia. Is DPD reaching optimum density for its PUDO network? Analysis from Tatyana Yampolskaya and Marek Różycki (Last Mile Experts)
DPD Russia has completed a trial of PUDOs located in Obuv Rossii shoe stores. The pilot project was launched in December 2018, with about 20 parcel shops integrated into the DPD Pickup network in cities including Novosibirsk, Krasnoyarsk, Vladivostok and Ulan-Ude.
In the near future there are plans to connect about another 150 shops. This complements an existing network of 3,570 Pickup parcel shops and lockers already managed by DPD.
This move represents the next stage of development of the cooperation between DPD Russia and Obuv Rossii – the partnership started in 2013 when the carrier started to deliver goods to the retail network.
"Delivering DPD parcels through the stores gives users convenient locations for receiving online purchases, attracts extra traffic for our partners and lets the shoe company diversify their services," said Ilya Martynov, DPD Russia sales director for Siberia and Russian Far East.
"One of our major goals for the future is integration into the logistics infrastructure of the Russian e-commerce market. Partnership with DPD, the biggest express delivery operator of this country, is a part of this strategy," said Anton Titov, Obuv Rossii Group of Companies director.
Following the successful merger of DPD Russia with SPSR Express, one of the leading private CEP players in the Russian market, DPD has become Russia's largest private CEP operator.
The new network comprises over 150 depots and over 3,000 PUDOs; the network includes subsidiaries in all the Eurasian Economic Union countries served by over 6,500 employees.
We consider this partnership as a classic model for PUDO network development in Russia, which Tatyana (Yampolskaya)from the Last Mile Experts team already started to develop in 2010 when she was responsible for the PUDO network.
On the one hand we have a company – initially a market expert in 'to door' delivery – developing an 'out of home' retail PUDO network; and on the other hand we have a company specializing in 'bricks and mortar' retail looking to leverage its capabilities, potentially offer new 'click and collect' or returns options, and bring additional traffic into existing stores. This partnership is a perfect match of their interests and areas of expertise and will help improve the customer experience for both parties.
Today we can clearly see that out of home networks (PUDOs and parcel lockers) have became a mandatory delivery option for any e-commerce last-mile carrier. Market leaders continue to grow their networks, increasing their coverage and convenience.
The integration of Obuv Rossii shops with the DPD Pickup network makes this network not only bigger, but also more attractive for end customers due to the format of the integrated shoe shops; these stores are normally big enough to serve parcels without too strict limitations on size and weight as is the case with kiosks or parcel lockers.
For a market the size of Russia, 3,500 points is still a far cry from the minimum optimal network of some 15,000 (based on one point per 10,000 inhabitants) but DPD is on the right track with these developments.
The additional 170 stores will not represent a real challenge to Russian Post, but if DPD is successful in creating a tenable and proximate out of home network of 100,000+ points, Russian Post will have a problem. Competition in e-commerce's last mile in Russia is intensifying – good news for customers and an indicator of good health in the Russian e-commerce market.
Bios: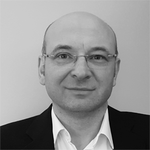 Marek Różycki is managing partner at Last Mile Experts, specializing in CEP and e-commerce last-mile advisory.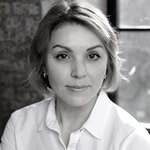 Tatyana Yampolskaya is pro-partner, Russia, at Last Mile Experts, and advises clients on business strategy, market entry, sales and operations.