Marek Różycki talks with Gary Winter of Parcel Pending by Quadient about the future of parcel lockers in the UK. They cover:
Installing 5,000 carrier agnostic parcel lockers

Making a parcel locker network accessible to the public

Changing consumer behavior

Locating lockers close to where people are

Pack City parcel locker network in Japan

Signing up carriers for the UK parcel locker network

Facilitating e-commerce returns

Parcel lockers and the second life economy

Carrier-specific vs carrier-neutral parcel locker networks 
Recorded at Parcel+Post Expo 2022. You can read more on carrier-specific vs carrier-neutral parcel locker networks in the December 2022 issue of Parcel and Postal Technology International. 
Follow Last Mile Prophets on LinkedIn.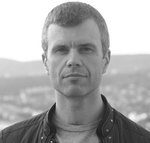 Ian Kerr is the founder and host of the Postal Hub Podcast, the weekly podcast for the postal and delivery sectors.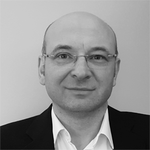 Marek Różycki is managing partner at Last Mile Experts, specializing in CEP and e-commerce last-mile advisory.