Over the past two decades, IT has pivoted from a support service in the postal and courier, express and parcel (CEP) sector to a fundamental part of any customer-centric service. Whereas, in the past, strong operations know-how and infrastructure were the keys to success, in the new last mile, technology is the 'secret sauce'.
Companies that ignore this, do so at their peril. And just like Polaroid or Kodak, which tried to avoid the new digital world with disastrous consequences, posts and CEP operators who don't get their IT right expose themselves to a similar fate. Over the last decade or so, several examples have surfaced, both good and bad. Let's take a look at a few.
Arguably Amazon is the ultimate positive example. This leading technology-based player was able to become one of the most important game changers in 'Western' last mile, via its subsidiary, Amazon Logistics. Alibaba's Cainiao has done something similar in Asia. Among traditional courier players, Europe's GeoPost-DPD (Groupe La Poste) has been the leader in using technology to offer the ultimate customer experience, with its Predict (Interactive Delivery Management) service. This has all been possible through leveraging strong technology competence to offer better interactivity, choice and control for the consignee.
Examples of where this hasn't worked include many of the international postal flows and even the US legacy carriers, who don't seem to have understood the revolution that is taking place in out-of-home (PUDO and parcel locker) which requires strong IDM technology to succeed.
Last Mile Experts has conducted several IT reviews over the last decade and we have found that, even for 'tech-savvy' companies, there are clear benefits from taking a close look at this key area. These typically include:
Enhanced customer experience and satisfaction:
Improving operational capabilities based on audit findings to enhance order processing, delivery tracking and inventory management, leading to smoother customer interactions.
Leveraging technology-based advantages identified in the audit can also lead to developing new, unique and innovative services, setting the company apart and delighting customers.
Optimized performance and scalability:
Addressing performance issues and ensuring optimal system responsiveness enhances delivery speed and accuracy, boosting customer satisfaction.
Evaluating scalability aspects ensures the ability to handle increased order volumes during peak times and, over time, as volumes grow, preventing service disruptions.
Cost savings and futureproofing:
Identifying inefficiencies in the technology stack leads to potential cost reductions in maintenance and development, ensuring long-term financial sustainability.
Moreover, assessing future development and maintenance costs allows for better budget planning and resource allocation.
Strengthened security and risk mitigation:
Enhancing data and software security safeguards customer information, preserving trust and loyalty.
Implementing robust disaster recovery and high availability measures minimizes downtime and data loss, reducing financial, legal and reputational risks.
Improved documentation and compliance:
High-quality documentation streamlines maintenance and troubleshooting processes, reducing downtime and increasing operational efficiency.
Ensuring compliance with industry standards and data protection regulations also helps prevent legal issues and potential penalties.
Efficient IT operations and resource utilization:
Evaluating the IT organization's operational processes ensures streamlined team structures, clearly defined roles, and optimized workflows.
Efficient development, maintenance, and quality/security/performance assurance processes increase productivity and help optimize resource utilization.
Agility and innovation:
Addressing operational and technological gaps identified in an audit allows the company to pivot and innovate swiftly, responding to market changes and customer demands.
A well-structured IT organization and clear methodologies enable quicker adoption of new technologies and the development of innovative solutions.
Business continuity and resilience:
Robust high availability and disaster recovery measures ensure uninterrupted services, preventing revenue loss and customer dissatisfaction.
Efficient operational processes, methodologies and tools in the IT organization contribute to maintaining service quality during unexpected disruptions.
Competitive advantage:
Implementing improvements based on audit recommendations enhances overall service quality, setting the company apart from competitors in the last-mile market.
Leveraging technology advancements and optimal IT practices enable the company to stay ahead of industry trends and customer expectations.
Long-term growth and sustainability:
A comprehensive IT audit supports informed decision-making and strategic planning, guiding the company toward sustained growth and success in the competitive last-mile sector.
By addressing operational, architectural, technological and organizational aspects, the company sets a strong foundation for future expansion and development.
In conclusion, performing even a high-level IT audit with a focus on functional coverage, architecture, technology stack, quality/security and IT organization offers companies a multitude of business benefits, ranging from enhanced customer satisfaction and operational efficiency to long-term growth and competitive advantage.
The question, then, is to ask why so few players seem to be doing this or why they are unable to implement recommendations of such a review. This, however, is a topic in its own right and suitable for a future article or Last Mile Prophets video cast.
Authors: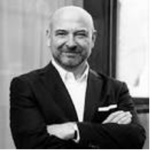 Marek Rozycki is managing partner at Last Mile Experts and co-host of the Last Mile Prophets. He is a leading subject matter expert in all things last mile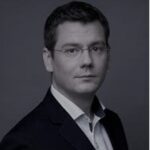 Michał Mołdrzyk, a partner at Core 3, has extensive experience with courier software across Europe, and can review your IT systems and help you understand what you can do to be best in class and, if needed, where you can find the partners to help you do it