Amazon has announced Buy with Prime, which will extend Prime shopping to online stores other than Amazon. It will allow other retailers to offer an Amazon Prime-like experience at checkout. Marek Różycki (Last Mile Experts) and Ian Kerr (Postal Hub Podcast) discuss:
Why Buy With Prime is an extension of the marketplace concept

Benefits of Prime in terms of increased sales

What will it mean for parcel volumes?

Who will carry the parcels? Will most parcels be carried by Amazon?

Will third-party carriers or other marketplaces miss out?

How much more data will retailers hand over?

Making the Amazon Prime proposition more attractive

Do postal operators need to take a greater interest in setting up a 3PL fulfilment business?

The importance of customer experience in last mile delivery

Risks to postal operators of offering low quality delivery experience
Want the Last Mile Prophets to run a workshop for you on Understanding Amazon in the last mile? Complete this form: http://www.thepostalhub.com/amazon-wo…
Follow the Last Mile Prophets on LinkedIn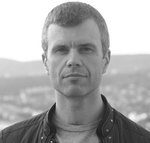 Ian Kerr is the founder and host of the Postal Hub Podcast, the weekly podcast for the postal and delivery sectors.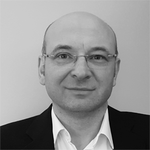 Marek Różycki is managing partner at Last Mile Experts, specializing in CEP and e-commerce last-mile advisory.